Trump unleashes on Twitter after a tough week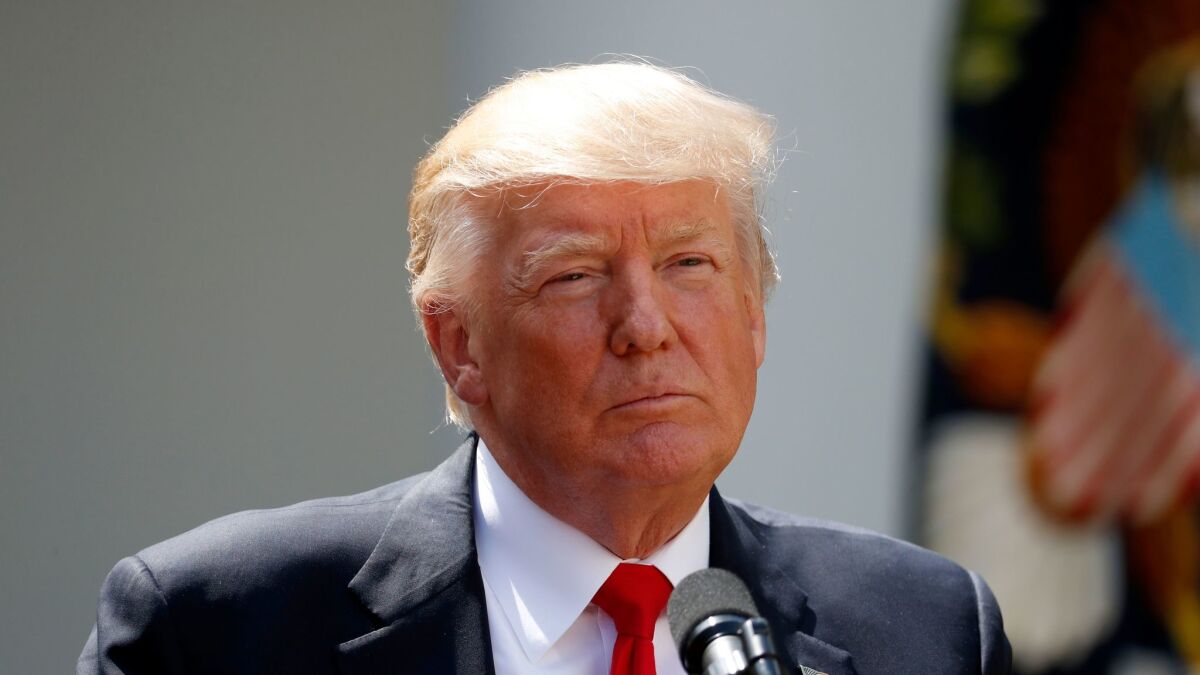 President Trump was back on Twitter early Saturday morning, closing out a chaotic and disappointing week with one of his signature online rants.
He took no responsibility for the collapse of the GOP effort to repeal and replace Obamacare, instead suggesting Senate leaders are weak for refusing to change filibuster rules. (Even with the change in rules Trump is calling for, there were still not enough GOP votes in the Senate to repeal the Affordable Care Act.)
It wasn't long ago that Trump was a fierce defender of those exact rules, attacking politicians who would tinker with them. And it is not clear how the attack on the GOP leadership will help Trump advance his agenda.
Trump also turned his fire on those who worry he is too cozy with Russia, which seems to be most of Congress.
Trump's suggestion that the Russians were more fearful of him being in the White House than Hillary Clinton is curious, as it is well documented that Russian President Vladimir Putin despised Clinton. But during the campaign, and into the Trump presidency, Putin and Trump have often had nice things to say about each other.
But that cordial relationship, amid revelations of Russian meddling in U.S. elections and investigations into possible collusion between Russian operatives and the Trump campaign, hasn't served Trump well of late.
The lack of faith Congress had in Trump to take a tough line with Russia was clear in its overwhelming vote to take the decision on sanctions out of his hand. The White House said Friday Trump would sign the bill, though he didn't have much of a choice. A veto would have been met with a certain congressional override.
Life is stressful. Our weekly mental wellness newsletter can help.
You may occasionally receive promotional content from the Los Angeles Times.