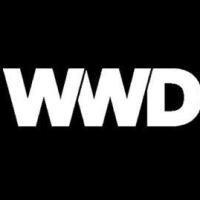 Ericka Franklin | WWD
For its second annual Maison St-Germain fete, the luxury liqueur brand tapped stylist Kate Young to bring a bit of Parisian panache to Little Beach House Malibu on Tuesday night.

The 2018 MTV Movie & TV Awards, which took place on Saturday, proved to be a collection of fashion firsts and risks as starlets walked the red carpet just outside of Barker Hangar in Santa Monica, California.

Art imitates life, or at least very loosely, according to Netflix's latest original series "Girlboss," which had its series premiere Monday night at the ArcLight in Hollywood.

On Tuesday night, Manchester-based e-tailer PrettyLittleThing celebrated the launch of its curated collection for curvy customers "Shape x Stassie" with a bash cohosted by the social media phenom at The Phoenix in Los Angeles, where she was joined by rapper Travis Scott and her best friend Kylie Jenner.

On Wednesday afternoon the Stallone sisters — Sophia, 20; Sistine, 18, and Scarlet, 14 — arrived at The Beverly Hilton Stardust Ballroom for a luncheon to celebrate their shared title, Miss Golden Globe 2017.

Amid the roar of Emmy weekend, Glamour helped put ladies first by sponsoring the fifth annual National Women in History Museum brunch at The Montage in Beverly Hills to honor Rachel Zoe, Tracee Ellis Ross, Abigail Breslin and Toni Ko.