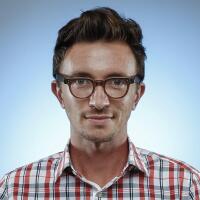 Jason Wells no longer works for the Los Angeles Times. Previously, he covered regional breaking news on the L.A. Now desk. Prior to his current assignment, he was managing news editor for Times Community News North. He's a Central California native and graduated from San Diego State University.
Latest From This Author
A deadly pileup on the southbound 405 Freeway in North Hills erupted in flames Friday morning, engulfing three vehicles and closing multiple lanes for hours as crews worked to clear the charred wreckage.

A former UCLA student was charged Friday in connection with stealing 55 Apple laptops from his alma mater's campus, prosecutors said.

A 33-year-old man who shot a woman in the face with a BB gun as she held her child during one of a series of San Gabriel Valley home invasion robberies was sentenced Thursday to 374 years to life in prison, prosecutors said.

A high-speed wrong-way crash on the southbound 110 Freeway in downtown Los Angeles killed two people early Thursday, authorities said.

A 37-year-old Oakland man was sentenced Wednesday to 23 years to life in prison for trafficking a 16-year-old girl for prostitution across three Southern California counties, prosecutors said.

A military reservist from Pomona was sentenced to more than three years in prison Tuesday for stealing the identities of seven fellow soldiers while stationed abroad to scam 10 financial institutions in the U.S. of roughly $217,000, prosecutors said.

The former owner of a Boyle Heights day-care center faces 22 years in prison after pleading no contest Monday to molesting four children, three of whom attended the facility co-owned by his wife, authorities said.

A water main break will continue to affect the busy Hollywood intersection of Santa Monica Boulevard and Highland Avenue on Tuesday after a second rupture occurred just as repairs were wrapping up overnight, utility officials said.

A 23-year-old man accused of stabbing his grandmother to death in East Los Angeles has been charged with murder.

The discovery of a body on the side of the northbound 101 Freeway in Silver Lake snarled the early morning commute after authorities temporarily closed two lanes for the investigation.