Body found on 101 Freeway near Silver Lake Boulevard offramp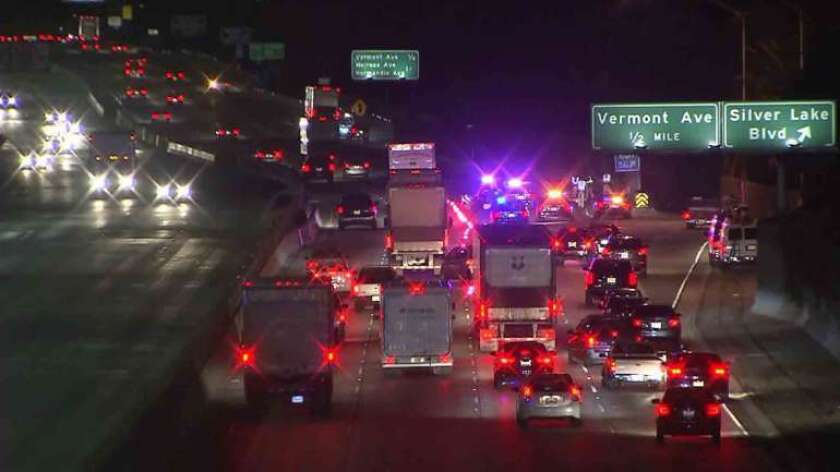 The discovery of a body on the side of the northbound 101 Freeway in Silver Lake snarled the early morning commute after authorities temporarily closed two lanes for the investigation.
The pedestrian's body was discovered shortly after 3 a.m. near the Silver Lake Boulevard offramp, according to the California Highway Patrol incident log.
The two right northbound lanes were closed for the investigation, backing traffic up past Alvarado Street, according to a SigAlert that was first issued at 3:28 a.m.
It was not immediately clear how or when the man died as the investigation remained ongoing.
All lanes were reopened shortly after 6:15 a.m., but northbound traffic remained heavy.
For news as it happens in California, follow @JasonBretWells.
---
The perils of parenting through a pandemic
What's going on with school? What do kids need? Get 8 to 3, a newsletter dedicated to the questions that keep California families up at night.
You may occasionally receive promotional content from the Los Angeles Times.