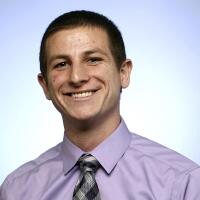 Zach Helfand
Zach Helfand is a former sports reporter for the Los Angeles Times. He is a proud New Jerseyan and Michigan graduate and previously interned with The Times, the Philadelphia Inquirer, the Baltimore Sun, USA Today and the Trentonian (N.J.).
Latest From This Author
USC won the Pac-12 Conference. Ohio State won the Big Ten Conference.

In the moments before the Pac-12 championship game began on Friday, USC safety Chris Hawkins journeyed toward the end zone alone, kneeled and put his head down.

In the shadow of its goal line, with the Pac-12 championship game and the success of the season in the balance, USC's defense faced a goal-line stand of unusual length: six plays.

Ronald Jones II, as he has done so often this season, broke two tackles in the fourth quarter and flipped, belly flopping into the end zone.

No. 14 USC returns to play on Saturday night against Southern Methodist at Moody Coliseum in Dallas.

No. 10 USC (10-2, 8-1 in Pac-12) vs.

Chris Hawkins pulled up his Twitter feed earlier this week, expecting to see some excitement for USC's date in the Pac-12 championship game on Friday against Stanford.

Bryce Love stood, smiling slightly, in a throng of Stanford supporters last weekend after the Cardinal defeated Notre Dame and, thanks to a Washington State loss that same evening, advanced to the Pac-12 Conference championship game.