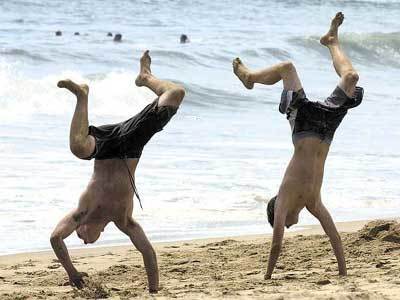 6 Images
2003 YEAR IN REVIEW: The features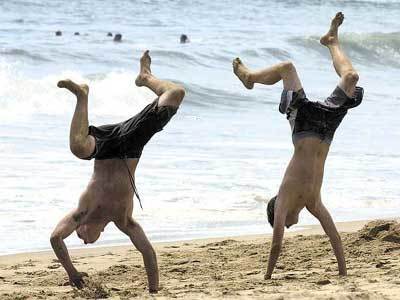 Two beachgoers race each other on their hands in the sand near 10th Street on Balboa Peninsula.
(STEVE McCRANK / DP)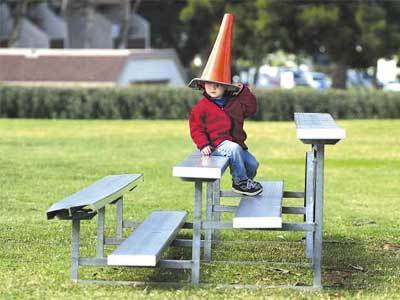 Tommy Munro, 2, finds a use for a traffic cone he found at Lincoln Elementary School while his mom watches his brothers and sisters.
(DON LEACH / DP)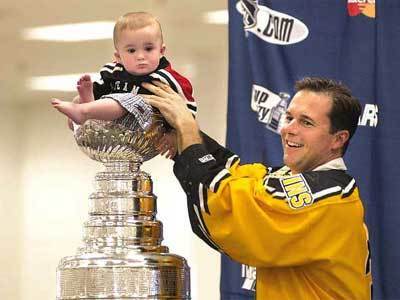 Ryan Ross is hoisted into the bowl of the Stanley Cup by his dad, Scot, at the Sears store at South Coast Plaza.
(DON LEACH / DP)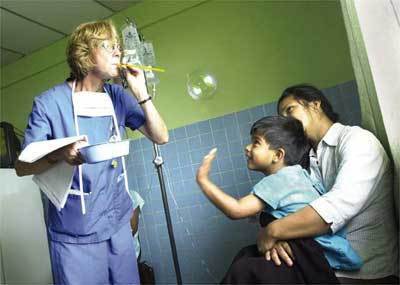 Recovery nurse Jane Collins lightens the dullness of the waiting room, surprising patient Joel Lucero, 3, and his mother with soap bubbles. Collins is part of a humanitarian group of nurses and surgeons from Hoag Memorial Hospital Presbyterian called the Plasticos Foundation. The team visited Ecuador to perform surgeries on people with debilitating injuries and birth defects, those who otherwise wouldn't have access to such care.
(DON LEACH / DP)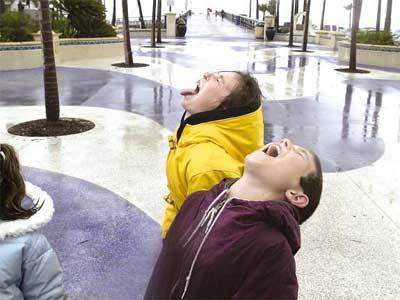 Brett Thompson and sister Brooke, on spring break with their family, catch raindrops in the afternoon storm after a walk on the Balboa Pier.
(DON LEACH / DP)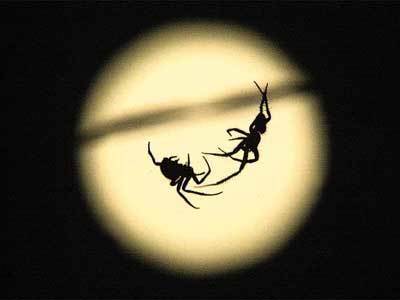 Two spiders seem to share a creepy dance as they are framed by the full moon near the Newport Back Bay.
(KENT TREPTOW / DP)