The spectacular rise and surprising exit of a Hollywood executive
Richard Nanula had big jobs at Disney, Amgen and Miramax. Now he is alleged to have filmed sex scenes with porn actresses.
The spectacular rise and surprising exit of a Hollywood executive
Richard Nanula had big jobs at Disney, Amgen and Miramax. Now he is alleged to have filmed sex scenes with porn actresses.
Adult film actress Sarah Shevon drove up the Pacific Coast Highway one spring evening last year to a job she said her talent agent had booked for her at a gated Malibu estate on Dume Drive.
Shevon said she came dressed as instructed in a plaid "schoolgirl" skirt and a white blouse knotted up at her midriff, expecting to make $300 to act in a sex scene on camera.
After parking her green 1997 Toyota Tercel in front of the five-bedroom Mediterranean villa, Shevon said, she walked in and met her costar, a well-dressed man who asked to be called "Mr. Rich."
The performer also acted as camera operator, she said, but he was no pro.
"Mr. Rich," the 29-year-old actress believes, was Richard Nanula, who until last month was chairman of the Miramax film company and a principal at the private equity firm Colony Capital.
Nanula, 53, resigned from those positions July 7 after two websites published video images of a man they identified as Nanula having sex with adult film actress Samantha Saint. Neither he nor his representatives have publicly denied that he was the man in the pictures, and Nanula did not respond to requests for comment.
Nanula's departure from Miramax was a surprise twist in a career marked by rapid ascension to the top ranks of corporate America. At age 31, the Harvard MBA became chief financial officer at Walt Disney Co. and was considered a potential successor to then-Chief Executive Michael Eisner, who once called him "a brilliant strategic and financial executive."
"Can you imagine that within six years of getting his MBA he was CFO of Disney?" said veteran executive recruiter Stephen Unger, who over the years called on Nanula for his counsel on job candidates. "This is a very engaged executive — very smart, highly regarded and tough-minded."
At Disney, Nanula helped rescue Euro Disney Resort from financial quicksand by restructuring its debt and negotiating the sale of a stake in the theme park to a Saudi prince.
Nanula went on to become chief executive of Starwood Hotels & Resorts Worldwide, operator of the Sheraton, St. Regis and other chains. He was later named CFO of Amgen Inc. — earning $8 million in 2006 — and joined the board of Boeing Co.
As part of the team that acquired Miramax in 2010, he was expected to bring back the glory days the company enjoyed under founders Bob and Harvey Weinstein, when it produced Oscar winners like "Pulp Fiction" and "Shakespeare in Love." But Miramax rarely made headlines, until June. That's when it was announced that Nanula was taking a leave of absence for "personal reasons."
---
The son of an African American mother and a white father, Nanula grew up in Pasadena, attended UC Santa Barbara and went to Harvard Business School, where he worked "quickly, well and efficiently," remembers friend and classmate Greg Maffei. Nanula was able to have fun too — from the back row of the classroom, which Harvard students termed the "skydeck."
"We used to sit together in the skydeck during real estate class and sneak in the crossword puzzle sometimes," said Maffei, now chief executive of Liberty Media Corp., which has a controlling interest in Sirius XM Radio.
When he became CFO of Disney … we knew it was fast. He was one of the top five or six people in a class of 800 overachievers.

— Alex Jamison, a Nanula classmate at Harvard Business School
Nanula received his MBA in 1986 and went straight to Disney after he and a handful of other Harvard students impressed company executives — including Eisner — with a presentation on the feasibility of a potential theme park attraction. Nanula started out as a senior planning analyst and was promoted quickly. A certified public accountant, Nanula was adept at conceptualizing financial matters and struck Disney colleagues as intelligent, articulate and funny.
In 1991 he was named chief financial officer, among the youngest ever at a Fortune 500 company. He was also one of the highest-ranking African American executives in the country.
Harvard Business School classmate Alex Jamison remembered discussing Nanula's rise with fellow graduates.
"When he became CFO of Disney … we knew it was fast," said Jamison, a Phoenix-area management consultant. "He was one of the top five or six people in a class of 800 overachievers."
Nanula's salvaging of the ailing Euro Disney Resort fulfilled Eisner's faith in the young executive. The park near Paris opened in 1992, but only after delays and cost overruns. It was losing money, and Disney, which held a 49% stake in the property's holding company, looked to refinance the venture.
Starting in 1993, Nanula led negotiations with European banks that resulted in the restructuring of a roughly $4-billion debt, with the banks agreeing to a three-year postponement on paying back the principal. Nanula then brokered the sale of a 10% interest in Euro Disney to Prince Alwaleed bin Talal of Saudi Arabia. The maneuvers gave Disney time to turn the property into a success.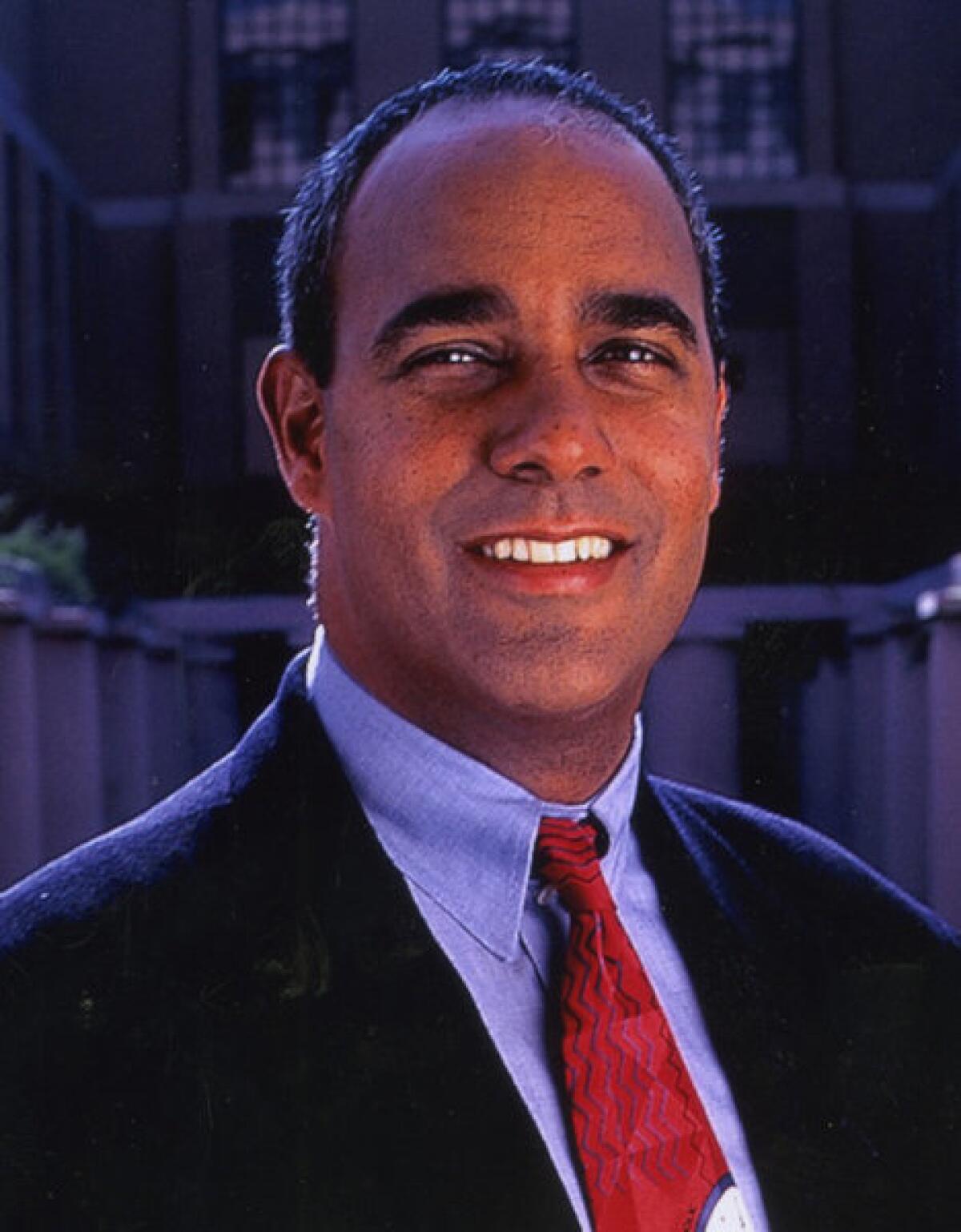 "It was about Disney protecting its brand image, fixing a very real financial problem and buying itself some time," said Laura Martin, a Needham & Co. analyst who covers Disney. "Richard was instrumental in keeping the park solvent."
In 1995, while at Disney, Nanula married one of the company's executive assistants, Tracey Hart. She would later file for divorce.
Nanula left the company in 1998, lured to Starwood Hotels by a Harvard classmate and friend, Barry Sternlicht, the chairman of the company. Nanula moved his family to Connecticut to become chief executive of what was then the largest hotel and resort chain in the world. But he left after about a year for a stint running an Internet start-up and a seat on the board of Expedia Inc., whose chairman was his former classmate Maffei.
In 2001, Nanula moved back to a Fortune 500 firm when he was named CFO at the Thousand Oaks biotechnology firm Amgen.
By then, Nanula was the father of three young children, and the family lived lavishly. According to a 2005 declaration made by Tracey Nanula in the couple's divorce case, Nanula gave her $75,000 each month for household needs. Their Malibu home was staffed with a chef, personal assistant and nannies. An avid golfer and tennis player, Nanula flew first class to vacations in the Bahamas, Hawaii and Cabo San Lucas, Mexico.
According to Tracey Nanula's divorce filing, Nanula admitted to her in 2001 that he'd paid for sex with prostitutes — spending as much as $10,000 at a time — and suffered from sex addiction. There is no response from Nanula in the case file disputing the allegations.
In 2003, after a six-day stint at a rehabilitation facility, Nanula told his wife that he was cured of his addiction, according to her divorce declaration. But Tracey Nanula said in the declaration that she "could not escape the realization that [Nanula] had been having sex with prostitutes and other women for some 16 years and lying to me about our lives together."
Reached by telephone, Tracey Nanula declined to comment.
Steve Silverman, an activist Amgen shareholder, said Nanula was a low-key CFO who "did not want to call attention to himself." Even so, Nanula resigned from Amgen in 2007 after the company came under fire for not reporting negative findings of an anemia drug study quickly enough. Nanula also gave up his Boeing board seat, which he had held since 2005.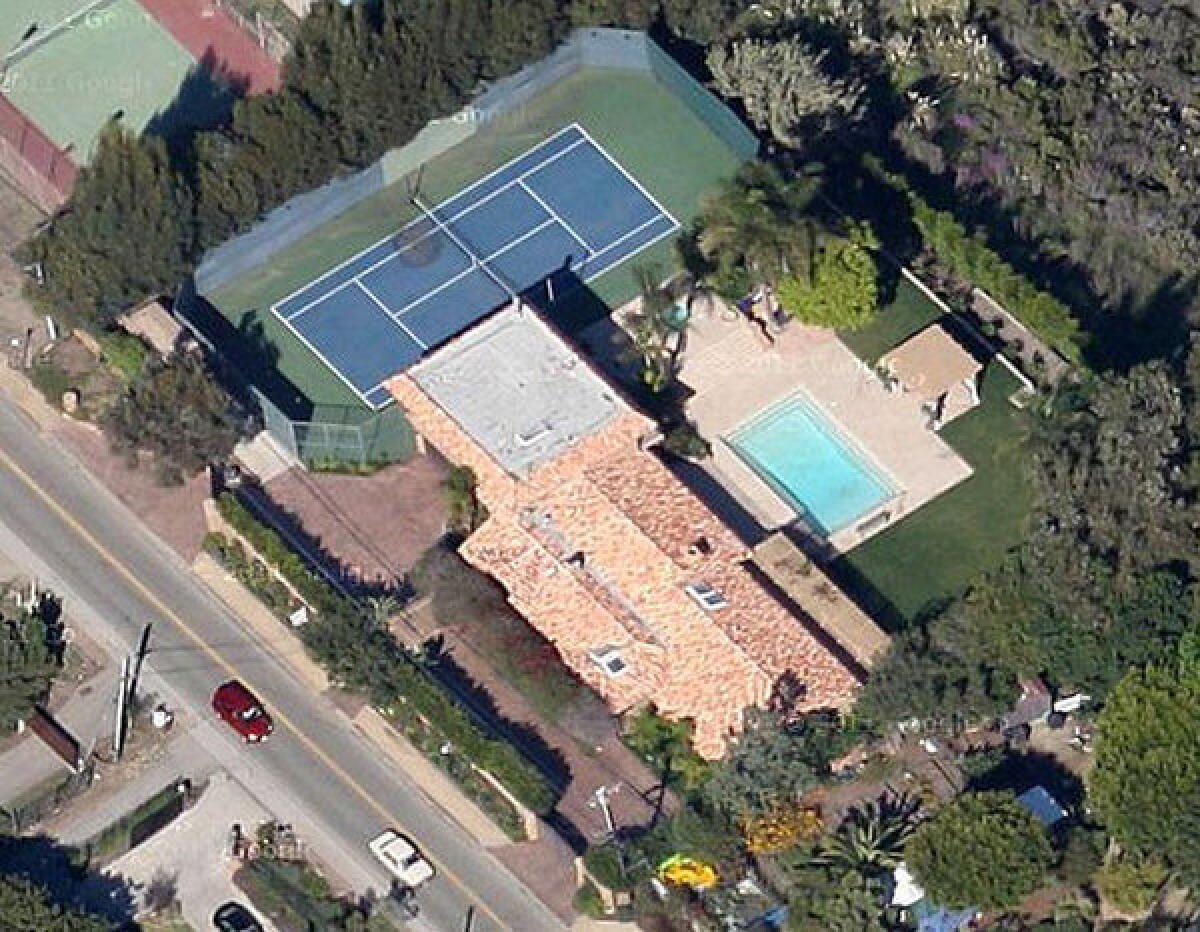 A year later, he joined Colony Capital as a principal. The company, whose investments include a stake in Michael Jackson's Neverland Ranch, led a group of investors in the $663-million purchase of Miramax from Disney.
On Jan. 30, Nanula and Colony were sued in Los Angeles County Superior Court by Stephanie Shaw for alleged sexual harassment. Shaw, a former paralegal at the company, said she was groped by the executive in January 2012. Colony declined to comment, as did Shaw through her attorney. There is no response in the case file from Nanula and Colony disputing the allegations, and the matter is in arbitration.
Nanula's attorney, Timothy Long, declined to comment on his client.
---
In the adult entertainment industry, it's known as a "private": an intimate, off-camera encounter between a porn actress and a paying customer.
Two years ago, Sarah Shevon said, fellow actress Trinity St. Clair asked her to perform a private with a man at a Malibu home. Oral sex would be expected for a $1,500 fee. Shevon said she saw it as an act of prostitution and declined.
Then last year, Shevon said, her talent agent, Mark Spiegler, approached her with another offer from St. Clair. As before, oral sex would be performed at a Malibu home, but this time it would be for a movie on St. Clair's website, said Shevon, who has worked in the adult entertainment business since 2009 and shoots as many as 10 movies a month.
Shevon took the job, acting with "Mr. Rich" in the April 2012 video shot at the Dume Drive residence, which a public records research firm indicates was associated with Nanula from November 2010 until February 2013. The property was owned at the time by Earl Kaplan, who said his real estate agent leased the home to "somebody in the film industry" whom he did not know. The agent did not return calls seeking comment.
Shevon was reminded of the Dume Drive encounter with Mr. Rich when TheDirty.com — the website that published graphic photos of New York mayoral candidate Anthony Weiner — in June posted pictures it identified as Nanula having sex with Samantha Saint. Shevon recognized the man in the images as Mr. Rich.
After TheDirty.com published the video stills, a second website, Porn News Today, posted the same pictures. TheDirty.com has since pulled the images without explanation, and the website did not respond to emails seeking comment.
Saint did not respond to requests for comment. In an interview with the adult entertainment trade publication AVN, Saint said she was paid $1,200 cash for the June 2012 scene that was arranged for St. Clair's website. The money was in a Colony Capital envelope, Saint said.
The name on the envelope made her suspicious, Saint told AVN last month, and after doing research she came to believe that her costar was not a professional porn actor. Saint told AVN that she had her attorney make sure that the scene was posted to St. Clair's website to legitimize the shoot.
It was that footage that found its way to TheDirty.com.
Shevon believes that her April 2012 encounter was filmed so that it would not be a criminal act of prostitution. She has never seen the finished video, and does not know whether it was ever posted on the Internet.
"I don't like how there are these guys who have a lot of money and power and they feel like they can just take advantage of girls or get whatever they want out of them by throwing money at them," she said.
Reached by phone, St. Clair declined to comment.
Dan Miller, executive managing editor of the industry trade magazine XBiz, said that taping the encounter might have been seen as a way to avoid breaking the law.
"The thinking would seem to be, 'OK, there is a camera there, it's a shoot,'" he said. "But everybody knows this footage isn't going anywhere."
Shortly after Shevon filmed the 2012 scene, St. Clair booked two of Spiegler's clients for separate night shoots in Malibu. As with Shevon's costar, Spiegler said, St. Clair identified the actor as an ex-boyfriend of hers named Richard.
Spiegler said he had second thoughts — porn films are typically not shot at night, or in Malibu — and requested a sit-down with the actor. Spiegler now identifies Nanula as the well-dressed, sophisticated man he met at Cafe Habana Malibu in June 2012. Spiegler said he asked to review the man's medical tests to confirm that he had no sexually transmitted diseases, and was surprised to see that the results came from a private physician and not one of several San Fernando Valley clinics typically used by porn actors.
Spiegler subsequently canceled the shoots. "He didn't seem like a professional porn person," the agent said.
---
Nanula took a leave of absence from Colony and Miramax on June 26, shortly after TheDirty.com posted its images. He formally stepped down from the posts less than two weeks later. Nanula also relinquished his chairmanship of LodgeNet Interactive Corp. and gave up a board seat with nightclub owner SBE Entertainment Group — positions he held because of Colony's investment in those firms.
Thomas J. Barrack Jr., the billionaire founder and chief executive of Colony who is now the chairman of Miramax, has declined to discuss Nanula's resignation.
"This is a personal matter for Richard and unrelated to Miramax," he said in an email July 8, the day he took over Miramax. "Richard did an excellent job at managing his business duties."
Times staff writer Dawn C. Chmielewski contributed to this report.