Randolph Duke sells Hollywood Hills home for $5.3 million
Randolph Duke, dress designer to the stars, has sold his 4,800-square-foot Hollywood Hills home.
(Mary E. Nichols)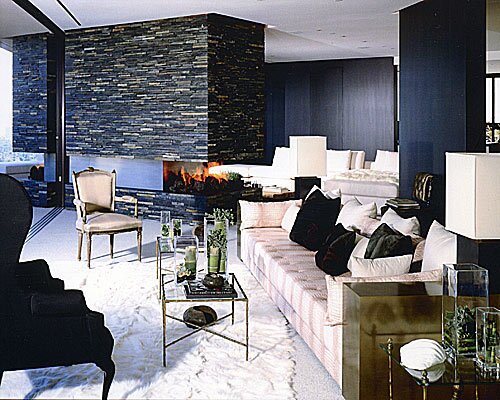 The three-bedroom, 3½-bathroom home won the American Institute of Architects' best residential design award for 2007.
(Mary E. Nichols)
Randolph Duke's modern architectural home was designed by Xten Architecture.
(Mary E. Nichols)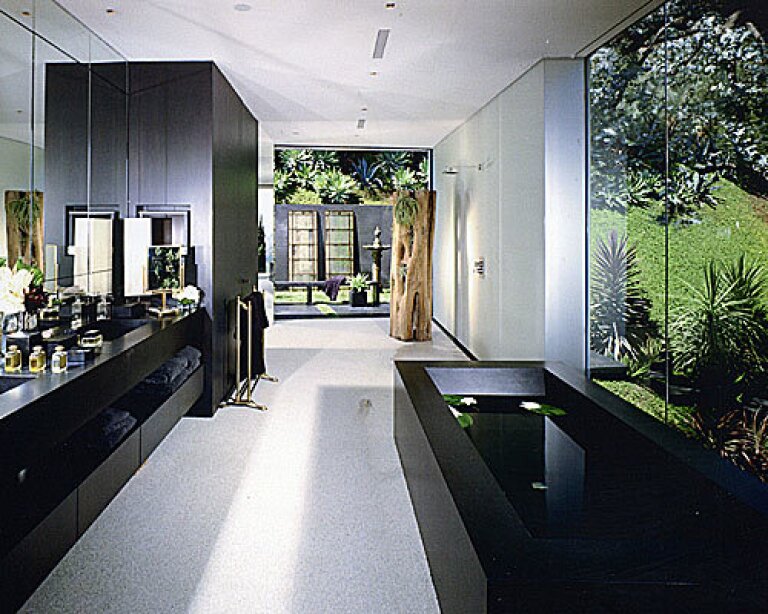 Randolph Duke did not skimp on materials. There are chiseled granite countertops, seamless quartz floors, rift oak and plaster walls, stainless-steel appliances and mirrored finishes.
(Mary E. Nichols)
Update: Fashion designer Randolph Duke has sold his award-winning Hollywood Hills house for $5.3 million, the Multiple Listing Service shows.
The modern home, designed by XTen Architecture, won the American Institute of Architects Los Angeles chapter award for residential design in 2007. Set on a promontory, the gated 4,800-square-foot house has 10-foot-high glass panels that open to 6,500 square feet of outdoor terraces, decks and gardens.
There is a silver-leaf tiled swimming pool, a reflecting pond and downtown-to-ocean views from the three-bedroom, 3 1/2 -bathroom trilevel. A chandelier hangs from a tree in the outdoor dining area, which is built into the hillside.
Duke, who started as a swimsuit designer, gained recognition in the '90s for revitalizing Halston. He then launched his own evening couture collection, which gained favor with celebrities at red carpet events. Duke next brought his designs to the mass audience, selling the Look line on the Home Shopping Network. He has appeared on "Oprah," "Good Morning America" and "E!"
The property came on the market a year ago at $8.25 million. Duke purchased the lot for $2.25 million, according to public records.
The listing agents were Bruce Kaye and Mike Deasy of Deasy Penner & Partners, Beverly Hills. Jan Horn of Coldwell Banker, Beverly Hills, represented the buyer.
---