7 Images
Jessica Lynch Rescue
Jessica Lynch is carried on a stretcher by soldiers of a special tactical unit during her rescue.
(AP / DOD)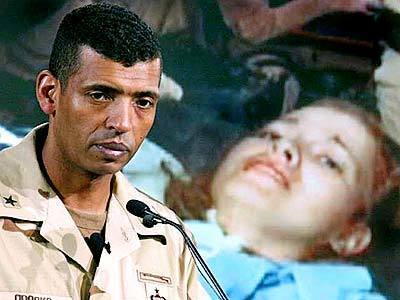 U.S. Army Brig. General Vincent Brooks briefs reporters at Central Command in Qatar. A photo of Jessica Lynch is projected behind him.
(AFP)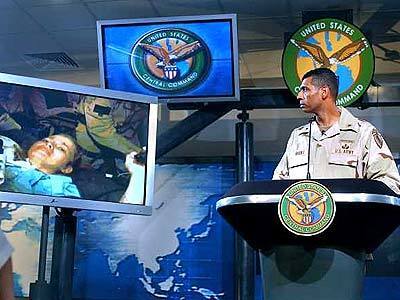 U.S. Army Major General Vincent Brooks looks at a picture of Pfc. Jessica Lynch. She was rescued by a tactical team in the middle of the night from deep inside Iraq.
(Carlo Allegri/Getty Images)
Jessica Lynch in military photo.
(AP)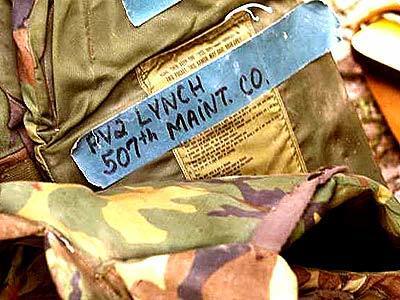 Some of Lynch's gear was found at the hospital in southern Iraq where she had been held by Iraqi forces.
(AFP)
Reporters gather at the Lynch family's home in Palestine, W. Va.
(AFP)
Lynch's brother Greg Lynch Jr.; father, Gregory Lynch Sr.; and mother, Deadra Lynch, discuss Jessica's rescue during a news conference at their home in Palestine, W. Va.
(AFP)