What is the Quakebot and how does it work?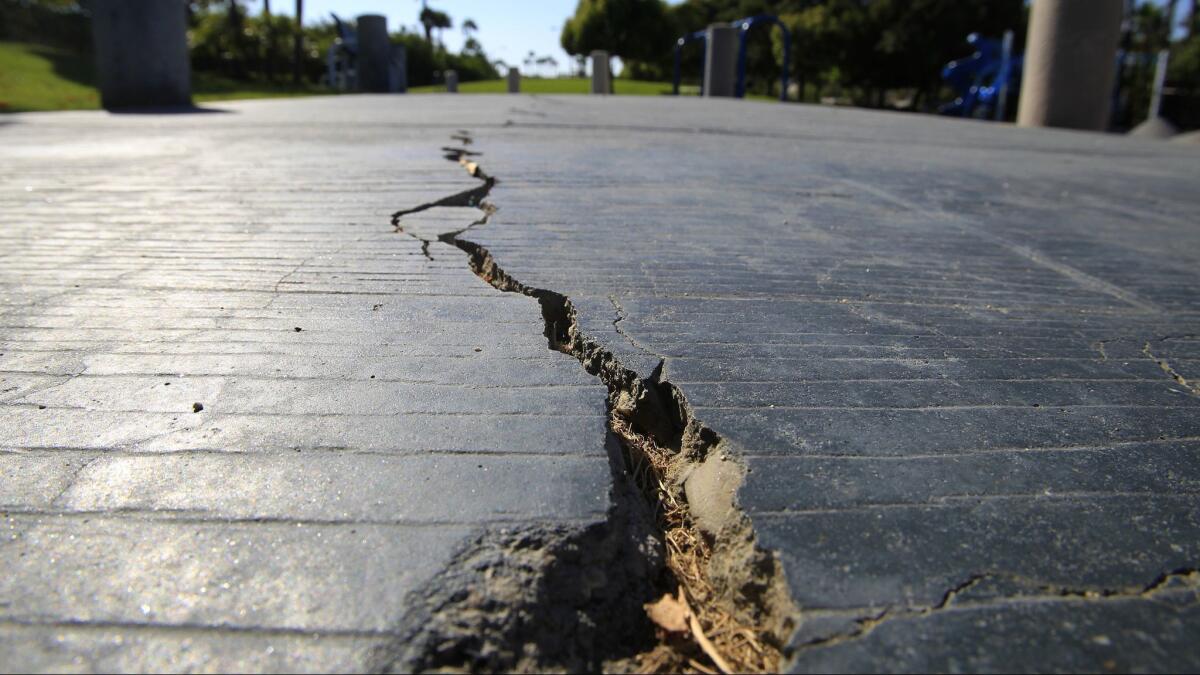 What is Quakebot?
Quakebot is a software application developed by The Times to report the latest earthquakes as fast as possible. The computer program reviews earthquake notices from the U.S. Geological Survey and, if they meet certain criteria, automatically generates a draft article. The newsroom is alerted and, if a Times editor determines the post is newsworthy, the report is published.
Does that mean the Los Angeles Times is detecting earthquakes?
No. Quakebot relies on earthquake sensors monitored by the USGS. When the government agency detects an earthquake with a magnitude at or above 1.0, its computer systems send out a notice. Quakebot reviews those notices and goes from there.
Are humans involved at all?
Yes. All posts generated by Quakebot are reviewed by Los Angeles Times employees before posting. Additionally, for earthquakes felt by many people, reporters will add more context to the articles and make other improvements to the text.
Which earthquakes trigger automated posts?
Currently there are multiple types of earthquakes that warrant generating a post. Each is associated with a specific geographic area and an associated magnitude requirement.
Is Quakebot ever wrong?
The information published by Quakebot is drawn from scientific measurements made by the USGS. Those readings are usually, but not always, completely accurate.
For instance, it is routine for the agency to make minor revisions to the initial estimate of an earthquake's magnitude or location after reviewing more data. The Quakebot system monitors these changes and passes them along to editors at The Times.
On rare occasions, the USGS sensors will misidentify an earthquake. In 2015, malfunctions in the government systems led to three false alarms. In one case, a magnitude 6.7 quake struck off the coast of Alaska. When its waves reached sensors operated in California, they were mistakenly interpreted as a 5.1 temblor near the Oregon border. The USGS has worked to prevent these mistakes, but they can still occur. When they do, The Times will update any posts that have been published.
Human error is also possible, both at the USGS and here at The Times. If you spot something wrong with the system, please contact us.
How can I reach Quakebot's editors?
The Quakebot is maintained by Iris Lee, a journalist with The Times' Data and Graphics Department. Questions or comments about the Quakebot should be directed to datadesk@latimes.com.

Sign up for Essential California for the L.A. Times biggest news, features and recommendations in your inbox six days a week.
You may occasionally receive promotional content from the Los Angeles Times.