California voters reject measure to repeal death penalty, approve plan to expedite it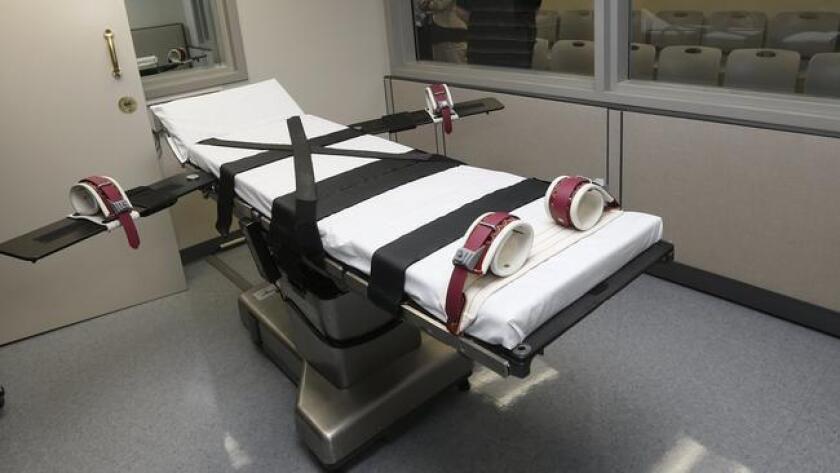 California voters on Tuesday defeated a ballot measure to repeal the state's death penalty, and instead narrowly passed a proposition that aims to amend and expedite it.
The outcome concluded a closely watched ballot race to address what people on both sides of the debate have agreed is a broken system.
Proposition 62, which would have replaced capital punishment for murder with life in prison without parole, garnered 46.1% of the vote.
Proposition 66 intended to speed up executions by designating trial courts to hear petitions challenging death row convictions, limiting successive petitions and expanding the pool of lawyers who could take on death penalty appeals.
It won the approval of 50.9% of voters.
The Associated Press called both races early Wednesday morning.
The outcome reflects similar findings by a USC Dornsife/Los Angeles Times poll, which found California residents, like the nation, remain very much divided on capital punishment, even as public opinion has shifted against the practice over the last 40 years.
Live updates from the day after the 2016 election »
This year, proponents of the measure to "amend not end" the death penalty system centered their campaigning efforts on emotional appeals from law enforcement and crime victims, who urged voters to not do away with what they called the "last defense" against the "worst of the worst in society."
But death penalty opponents, a diverse group of crime victims, celebritiesand Silicon Valley entrepreneurs, argued the system could not be fixed. They pointed to a costly appeals process, the arbitrary application of the punishment and its effect on poor and minority communities.
Almost 750 inmates are on California's death row. You can check out our interactive database to learn about who they are and the crimes that put them there.
Times staff writer Liam Dillon contributed to this story.
ALSO
Los Angeles poised to spend billions on traffic and homelessness
Recreational marijuana will effectively become legal in California
Donald Trump sets new tone in election night speech: 'Partnership, not conflict'
---