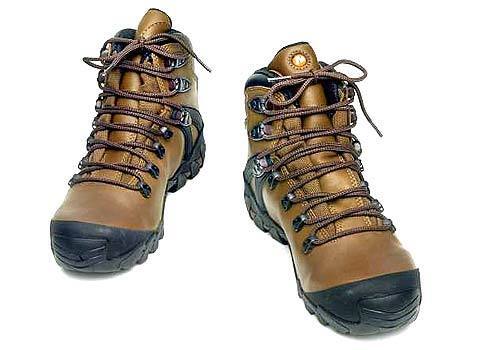 5 Images
Give heavy boots the boot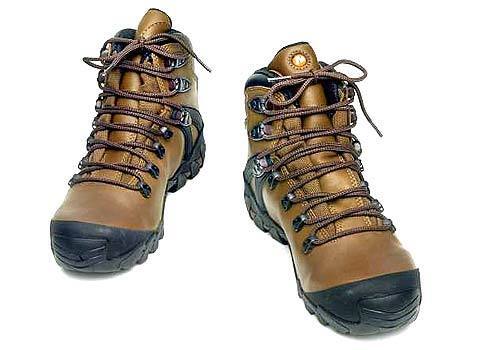 Lightweight hiking shoes for women can be like walking on air. But beware: Some get left in the dust. - Scott Doggett
MERRELL SWITCHBACK GORE-TEX
These bulky boots had very little flex (quite the opposite of the look-alike Chacos). Their rigidity made it hard to feel the trail, and the arch support was poor, although there was plenty of room for my toes. $150. (800) 789-8586, www.merrell.com.
(Robert Lachman)
ADIDAS RHYOLITE
I liked this shoe's styling, breathable Gore-Tex fabric and ankle support. But I needed Band-Aids on my lower shins to prevent bruising from the high top. Traction was so-so, and the shoes loosened too much with use. $100. (800) 448-1796, www.adidas.com.
(Robert Lachman)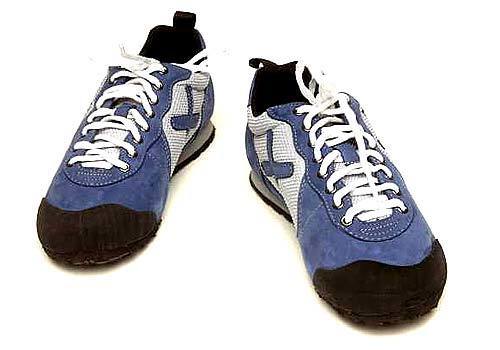 FIVE-TEN RETRO
These grippy lightweights made me feel like I should hit the ground running. But they provided no arch support, the leather upper was too thin to provide much protection, and I could feel every pebble. $65. (909) 798-4222, www.fiveten.com.
(Robert Lachman)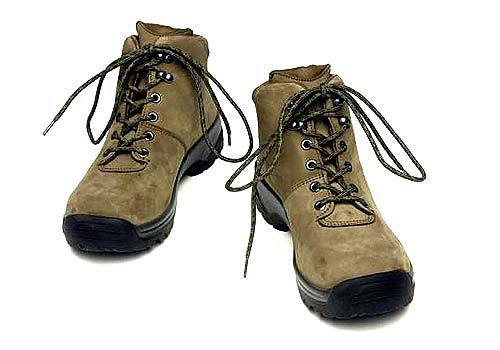 CHACO GARVIN
The wide sole proved very stable and provided excellent traction. The fit was snug through the heel, yet toes had plenty of wiggle room. The leather breathed well, and the arch and ankle supports were solid. No gripes. $210. (970) 527-4990, www.chacousa.com.
(Robert Lachman)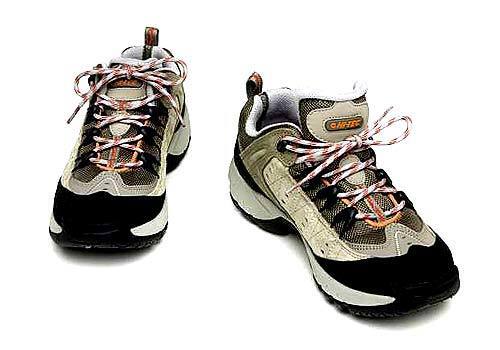 HI-TEC MULTITERRA
These shoes were very lightweight, had great arch support and kept my feet cooler than the high-tops. I liked the treads because they gripped well, but so many pebbles got into the shoes that I had to stop several times to clean them out. $60. (800) 521-1698, www.hi-tec.com.
(Robert Lachman)