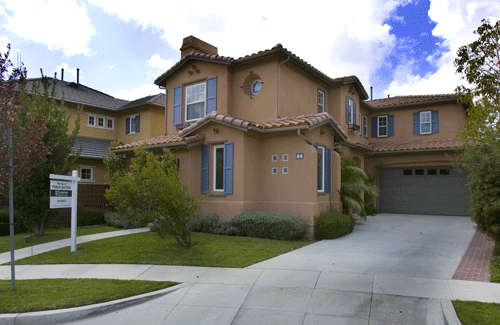 6 Images
Foreclosure in Mission Viejo: An auction, a bidding war, a surprise ending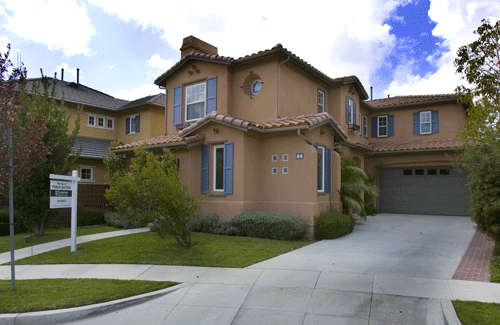 The House
3 Magnolia Drive in the Ladera Ranch section of Mission Viejo. This 4-bedroom, 3-bathroom home sold for $1.2 million in 2005, but fell into foreclosure in 2007. Listed for $915,000, it languished on the market and was scheduled for auction Saturday, March 15, at the Fairplex at Pomona. Because the scheduled opening bid was so low -- just $429,000 -- the house inspired a bidding war. The winning bidders, however, were in for a surprise.
(Don Kelsen)
Bidder No. 1
Real estate agent Sonia Preston, left, came to the auction to bid on behalf of her sister-in-law, Reema Hanania, right. They knew that 3 Magnolia Drive, a relatively new home in a pleasant neighborhood, had sold for $1.2 million in 2005, and they were attracted by the rock-bottom opening bid on the house: just $429,000. What they didn't know was that their bidding strategy -- to bid as high as $550,000 for the house -- would fall well short of the ultimate winning bid.
(Peter Viles)
Bidder No. 2
Magic Gourgy said he was ready to bid up to $700,000 for 3 Magnolia Drive. He knew the house once sold for $1.2 million, but estimated its current market value at $800,000. Still, he planned to bid cautiously, knowing that the auction company would add 5% to the winning bid (tacking $35,000 onto a $700,000 bid), and that the house might need repairs. He came to the auction alone because he suspected his wife might become emotional during the bidding and bid too high.
(Peter Viles)
Bidder No. 3
George and Kim Sarantos came to the auction knowing a lot about 3 Magnolia Drive -- they had already tried to buy the house once when it was in foreclosure, but their lowball offer was refused. When the house went to auction, they got a second chance. The Sarantoses said they were ready to bid up to about $700,000 for the home.
(Don Kelsen)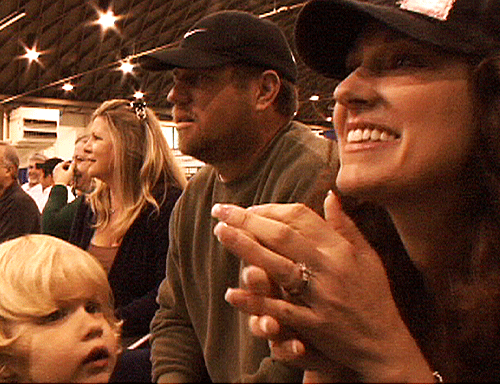 The winning bid
To their surprise, George and Kim Sarantos were the high bidders -- at $705,000. After adding a 5% premium for the auction company, they have agreed to pay $740,000 for a home that once sold for $1.2 million -- a 38% discount from the home's peak price. Their satisfaction in winning the bidding, however, was tempered by their knowledge of the auction process, in which the lender that owns the house can decide to reject the high bid as too low.
(Don Kelsen)
Quirks of the auction game
Having won the bidding war, George Sarantos is now obligated to close quickly on 3 Magnolia Drive. The lender that owns the house, however, is under no obligation to sell it to him. Several days later he learned that the bank had rejected his winning bid as too low, and invited him to make a higher bid. "I'm still in limbo, to be honest with you," Sarantos said.
(Don Kelsen)