In the vicinity of everything in West L.A.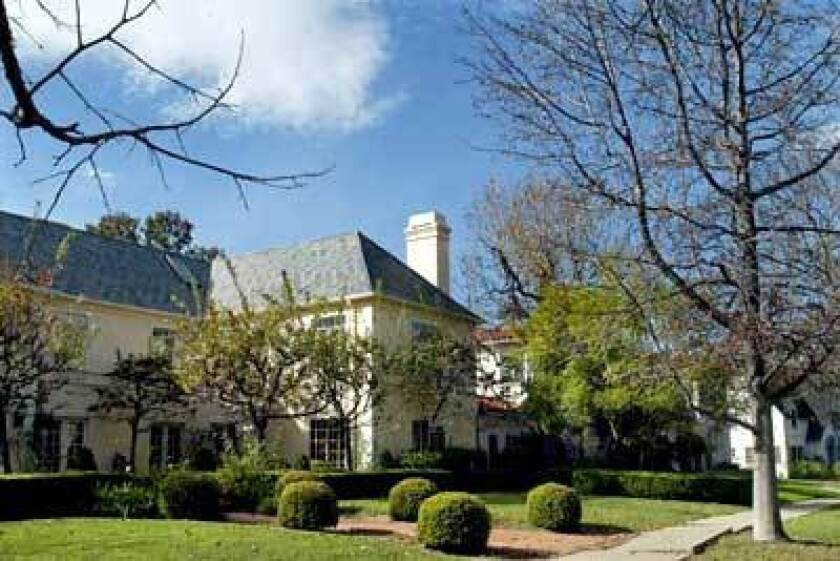 Bordered by Santa Monica, Brentwood, Westwood and Culver City is an area often overlooked precisely because it doesn't fit into any of these well-defined communities. Though West Los Angeles could be dismissed as a nondescript no man's land, a closer look reveals it's a place for people who want to live amid everything L.A. has to offer.
Insider's view
The meaning of the term West Los Angeles varies widely. Some use it to describe the entire Westside including Santa Monica, Venice and stretching east to Western Avenue. More precisely, though, it is the portion of incorporated Los Angeles between the Santa Monica city limits on the west, Wilshire Boulevard on the north, Century City to the east and extending just beyond National Boulevard on the south. Sections of West L.A. run the gamut from stylish Cheviot Hills to a cluster of generic homes east of Bundy Drive.
Wow factor
The mantra "location, location, location" applies to West Los Angeles. It's central to the beach, Hollywood and downtown L.A., with convenient access to UCLA and the San Diego and Santa Monica freeways.
Good news, bad news
Although some West Los Angeles neighborhoods look bland, the area itself is anything but. The section of Sawtelle Avenue from Olympic Boulevard north contains a bustling row of Japanese restaurants and eclectic markets. West L.A. is also home to a stretch of Santa Monica Boulevard between Bundy and the 405 Freeway with excellent dining and even alternative film at the Nuart Theatre. Tree-lined neighborhoods in the Westdale Trousdale neighborhood offer a quality of life that rivals any in the Southland.
Hot spots
Some of the most desirable homes in West Los Angeles are in Rancho Park, the Westdale Trousdale area near National Boulevard and Barrington Avenue, and Cheviot Hills.
Stock report
In the second week of January, 85 single-family homes and 119 condominiums were on the market in West Los Angeles.
Typical Cheviot Hills homes cost around $650,000, with more impressive properties listed for up to $1.5 million. The most modest Rancho Park home starts at about $350,000; average in this area is the mid-$600,000 range. Westdale Trousdale homes cost from $500,000 to $800,000.
The area between Santa Monica and Sawtelle boulevards and Bundy Drive is dominated by condominiums. Condos of about 1,100 square feet start at $250,000. More typical are 1,400-square-foot units at about $325,000.
Report card
Overland Avenue and Westwood Elementary schools are the bright spots, with scores of 815 and 877, respectively, out of a possible 1,000 in the state's API ranking system. Brockton Avenue Elementary earned a score of 670; Richland Avenue Elementary, 665; and Nora Sterry Elementary, 662. Webster Middle School scored 509; Emerson Middle School, 575. University High School came in with 563.
Historical values
Single-family detached home prices:
Year...Median Price
1990...$447,500
1995...$300,000
2000...$495,000
2001...$512,000
2002*...$579,000
*Through November
Sources: Coldwell Banker agent Ron Wynn, School Wise Press, DataQuick Information Services.
---