Copa America preview: Ecuador vs. Haiti and Brazil vs. Peru on Sunday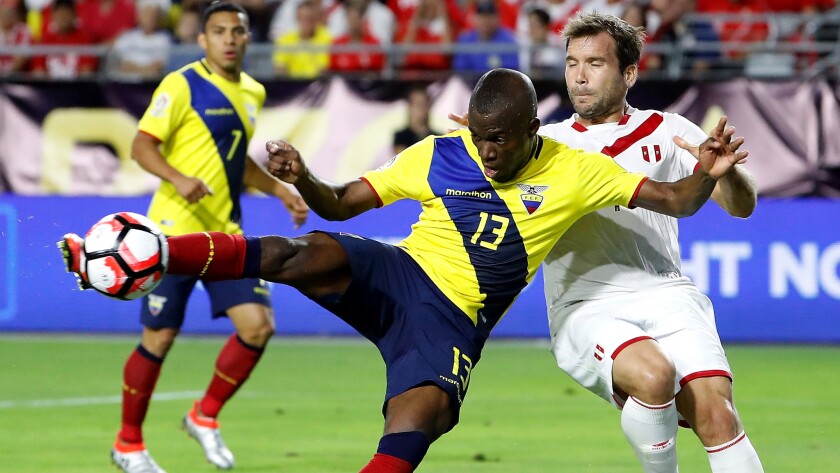 GROUP B: ECUADOR vs. HAITI
Where: East Rutherford, N.J. Time: 3:30 p.m. PDT. TV: FS2, Univision, UDN.
The buzz: With two losses and the worst goal differential in tournament (-7), Haiti's Centenario is over. But this game means everything to Ecuador, which was heavily favored to reach the quarterfinals. Instead, draws against Brazil and Peru leave Ecuador needing a win in this game and a Brazil victory over Peru later Sunday to guarantee advancement. Ecuador, which overcame a 2-0 deficit against Peru to earn a tie, can also advance if Brazil and Peru draw, provided it beats Haiti by at least two goals.
GROUP B: BRAZIL vs. PERU
Where: Foxborough, Mass. Time: 5:30 p.m. PDT. TV: FS1, Univision, UDN.
The buzz: Both teams need wins to guarantee themselves a spot in the second round, but Peru's position is far more precarious. While a superior goal differential (+6) will send Brazil through to the quarterfinals even with a draw, a tie could eliminate Peru if Ecuador beats Haiti by two or more goals. A victory would take away the guesswork for Peru, which finished third in the last two Copa Americas.
---