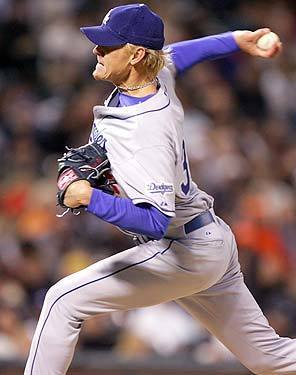 3 Images
Dodgers vs. Giants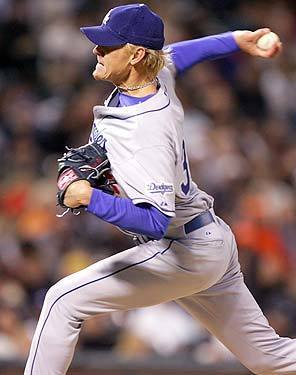 DREAMY EFFORT:
Jeff Weaver gave up five hits in eight innings, and he had a single and a run batted in.
(Jed Jacobsohn / Getty Images)
Dodger Jeff Kent connects for an RBI double off San Francisco Giants' Jim Brower in the ninth inning.
(Ben Margot / AP)
The Dodgers' Jose Valentin slides into second as Ray Durham of the San Francisco Giants throws to first on a Jason Phillips double play ball at SBC Park.
(Jed Jacobsohn / Getty Images)