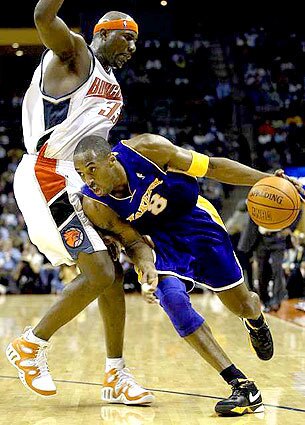 6 Images
Lakers vs. Bobcats, Feb. 3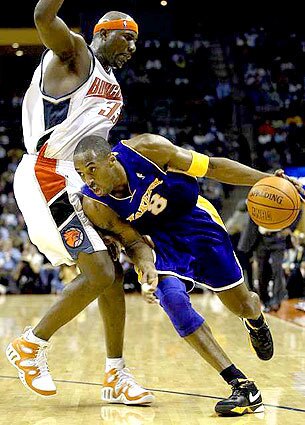 COMING THROUGH:
Kobe Bryant lowers his shoulder and heads toward the basket as Charlotte's Jumaine Jones provides defensive pressure.
(Chris Keane / AP)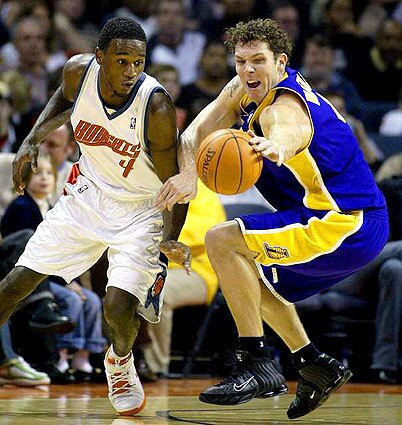 BATTLE FOR THE BALL:
Bobcat guard Kareem Rush can't stop the Lakers' Luke Walton from getting his hands on a loose ball.
(Chris Keane / AP)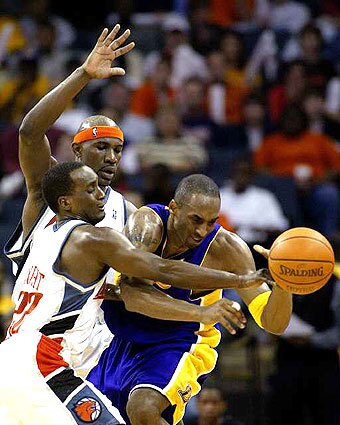 NOT GOOD:
Kobe Bryant has the ball knocked away by Charlotte's Brevin Knight.
(Chris Keane / AP)
THROWING IT DOWN:
Jumaine Jones dunks for two of his career-high 31 points against the Lakers.
(Chris Keane / AP)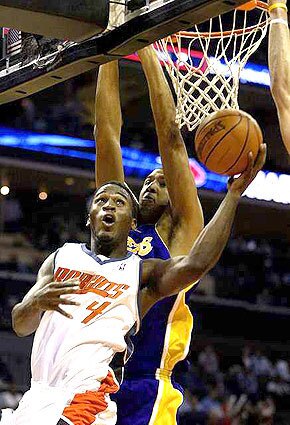 GOING AROUND:
Kareem Rush of the Bobcats is forced to attempt a reverse layup as Laker Brian Cook defends the basket.
(Chris Keane / AP)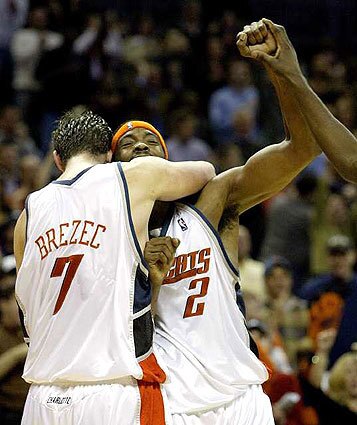 ONE AND COUNTING:
Primoz Brezec celebrates with teammate Melvin Ely after the Bobcats defeated the Lakers, 112-102, to end a 13-game losing streak.
(Chris Keane / AP)