Mike Richards enters no plea in first hearing on controlled substance charge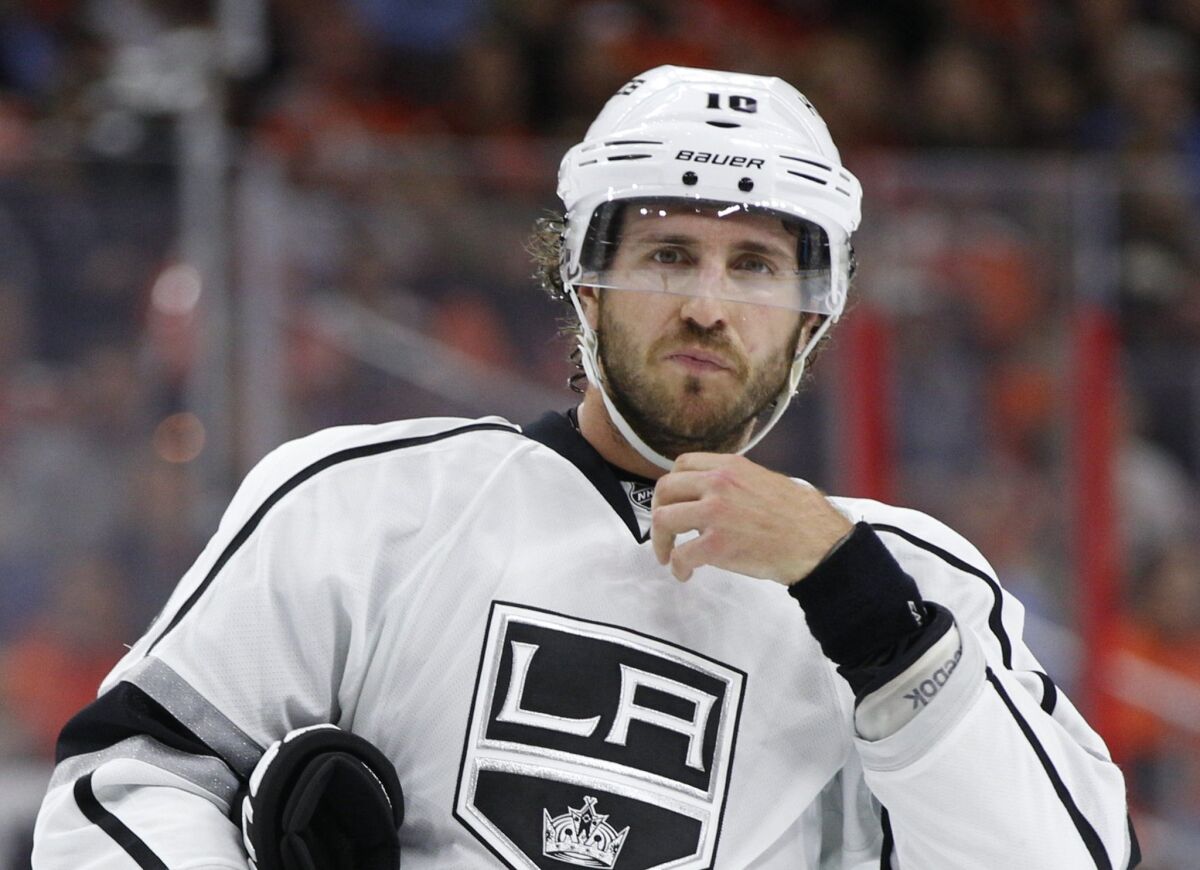 The case involving former Kings center Mike Richards was remanded to Dec. 8 and no plea was entered in the first hearing Thursday in the matter regarding a charge of possession of a controlled substance.
Richards, who was arrested in June at a Canadian border entry stop, did not appear at the court hearing in Emerson, Canada. He was charged with possession of a controlled substance (oxycodone) after a two-month investigation by the Royal Canadian Mounted Police.
He was represented in court by veteran criminal defense attorney Hymie Weinstein, according to multiple media reports.
"The counsel has received initial disclosure from the Crown but there's additional disclosure to come," Weinstein told the Winnipeg Free Press.
In the weeks following the arrest, the Kings terminated the contract of Richards, citing a "material breach." Since then, the NHL Players Assn. has filed a grievance but no date has been set for a hearing before an impartial arbitrator.
---