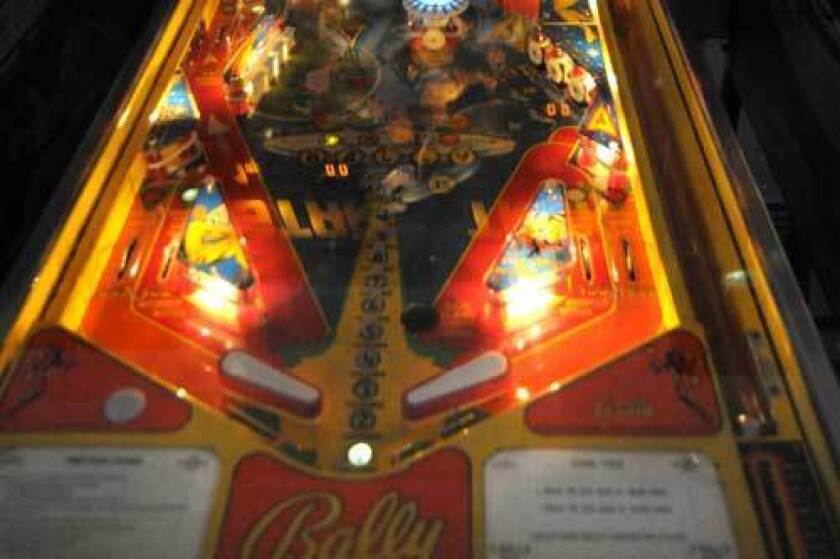 Some of the best times in Las Vegas can be had in the least likely places. Take the putty-colored stucco box on East Tropicana Avenue, way out beyond the tourist haunts on the Strip. The exterior has all the charm of a discount shoe warehouse. Inside, it's full-tilt family fun at cheapskate-friendly prices.
The Pinball Hall of Fame is one of the world's largest collections of pinball machines open to the public. It's got aisles and aisles of games — 250 in all — every one playable. Admission is free; you can entertain yourself all afternoon for $10.
The oldest machines date to the postwar years, when Bally, Gottlieb and other manufacturers were turning out electro-mechanical games with wood rails, turning-dial score reels and names like "Bowling Queen."
"If you want to see the holy grail of pinball machines, it's over here," said owner Tim Arnold, walking down a dimly lighted aisle to a 1993 game called "Pinball Circus."
The machine is incredibly complicated, with seven flippers, four pop bumpers and a kick-out hole all stretched out over multiple playfields. In one, an elephant raises its head to roll a ball along its trunk.
"You're looking at a million and a half dollars here," Arnold said. "They only made two of these. You can play it for $1 but if I were smart, I wouldn't let anybody touch it."
www.pinballmuseum.org


—Anne Burke, Custom Publishing Writer
---