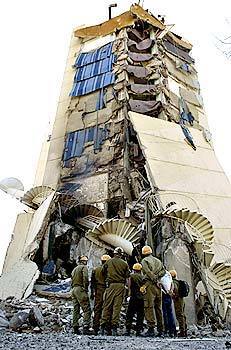 4 Images
Bombing of Egyptian resort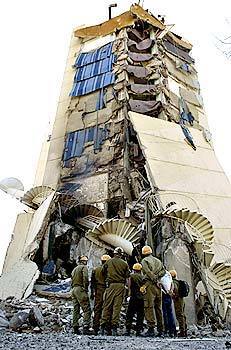 Rescue workers stand in front of the destroyed facade of the Hilton Taba hotel, Egypt.
(Sebastian Scheiner / AP)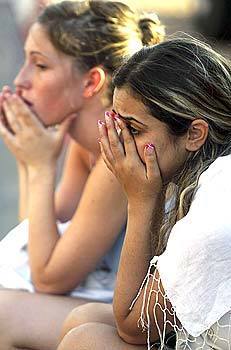 Israeli girls cry as they talk on the phone after crossing the border into the Israeli town of Eilat from the Egyptian resort of Taba.
(Uriel Sinai / Getty Images)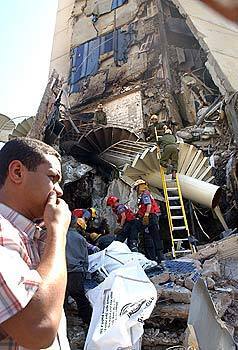 An Egyptian policeman, left, watches as Israeli rescue workers check the damaged Hilton hotel in Taba, Egypt.
(Amr Nabil / AP)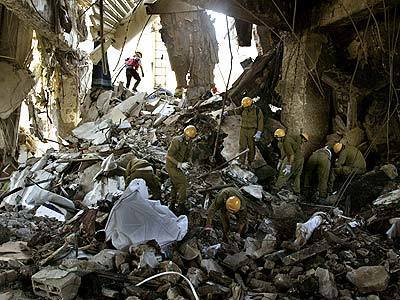 Rescue workers search in the rubble of part of the Hilton Taba hotel Friday.
(Sebastian Scheiner / AP)