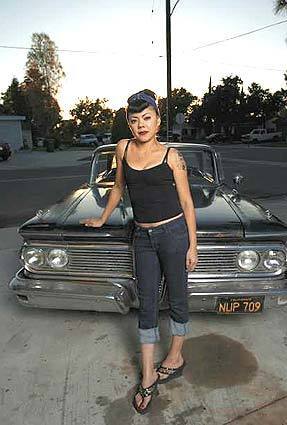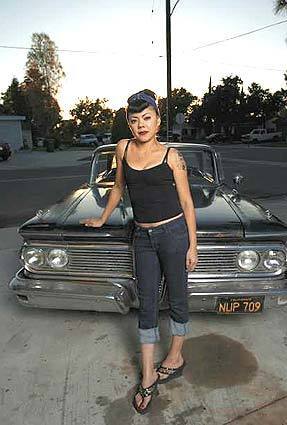 "More girls are getting into classic cars," says Eva Hurtado, with her 1959 Edsel.
(Evan Hurd)
Janet Crisanto's pink '50s Pontiac is a highlight of her retro lifestyle.
(Evan Hurd)
Carmen Vasquez and Janet Crisanto cruise the Eastside in Vasquez's customized 1955 Oldsmobile.
(Evan Hurd)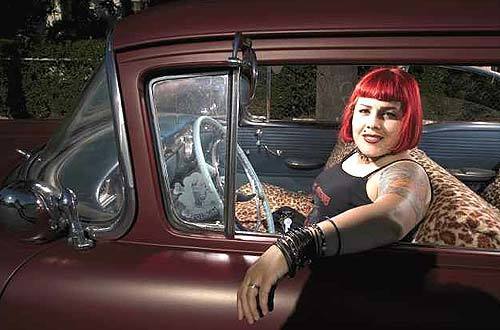 The Black Widows founded a car club "just to show that we could do it," says Carmen Vasquez.
(Evan Hurd)