Angelino Heights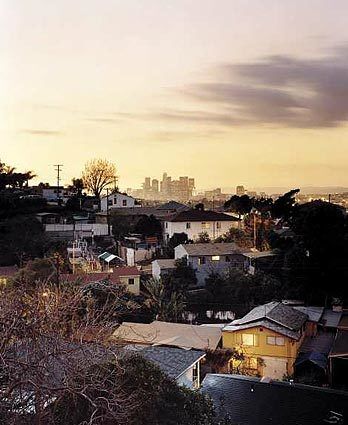 It's not only the view that resonates in Boyle Heights, it's also the mosaic of cultures that have resided there.
(Felipe Dupouy / For The Times)
One of Los Angeles' first suburbs, Angelino Heights offers a measure of tranquility even a century later.
(Tim Street-Porter / For The Times)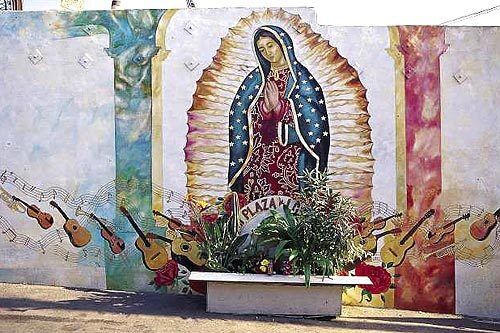 Boyle Heights
(Tim Street-Porter / For The Times)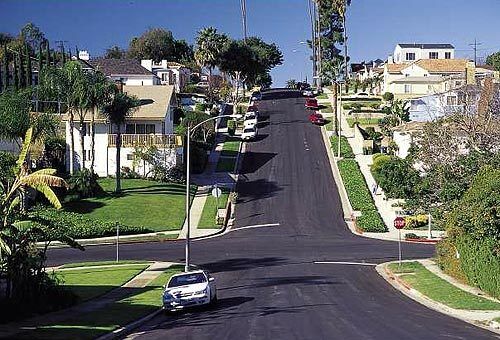 View Heights, the quiet nights are lighted by the star-like lanters of 747s approaching LAX.
(Tim Street-Porter / For The Times)
Views of the Hollywood sign are a reminder of Whitley Heights' cinematic pedegree,
(Tim Street-Porter / For The Times)
Whitely Heights
(Tim Street-Porter / For The Times)
View Heights
(Tim Street-Porter / For The Times)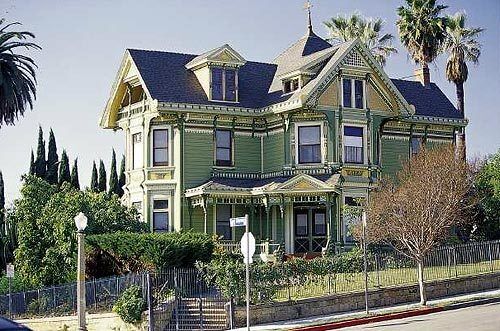 Angelino Heights
(Tim Street-Porter / For The Times)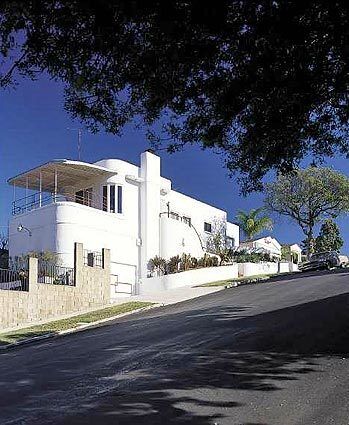 Boyle Heights
(Tim Street-Porter / For The Times)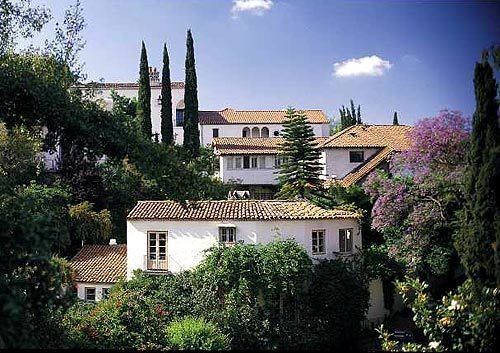 Boyle Heights
(Tim Street-Porter / For The Times)
Times Staff Writer
As the French say, it was coup de foudre—love at first sight—when we found Angelino Heights. My husband, Andy, and I had moved to L.A. from New York in 1973 and were living in the sleek Bunker Hill Towers. We received artist Leo Politi's book, "Bunker Hill," as a gift, and its paintings of vanished Victorians inspired us to look for old houses in unfamiliar neighborhoods. One Sunday, we followed the old cable car route west on Temple Street and then turned up East Edgeware to the crest of a hill. We were treated to an unexpected view: a row of shabby but still stately Queen Anne and Eastlake Victorians in the 1300 block of Carroll Avenue, paint peeling and suffering from years of neglect.
In some frontyards, derelict cars rusted on blocks; at curbsides, sofas oozed padding. Gang graffiti was everywhere. Yet the view was magic. Were it not for the towering palms, the neighborhood seemed more San Francisco than Southland, and we were only minutes from downtown.
Inspired, we reconnoitered the area, roughly bounded by Sunset Boulevard on the north, the Hollywood Freeway on the south and the Kensington Road crescent on the east and west. On the streets we saw Craftsman, Mission Revival, bungalows, courts and Streamline Modernes. They reflected the architectural development of the city in a microcosm.
Our first love were the Victorians, evoking memories of ladies with parasols alighting from horse-drawn phaetons. Later, these same streets served as backdrops for Keystone Kops chases plotted nearby in the old Mack Sennett Studios.
We bought a house on Carroll Avenue, disregarding the conventional wisdom of "location, location, location." On our first night there, I thought I heard fireworks and would have run to the window, but my husband stopped me with the warning: "It's gunfire." Police helicopters swooshed overhead nightly for years, probing streets and backyards with their searchlights.
Angelino Heights is a vastly different place these days, thanks to efforts by residents and catalytic neighborhood organizations. The 1300 block of Carroll Avenue has the distinction of being listed on the National Register of Historic Places, and in 1983 the entire area qualified as Los Angeles' first historic district. Artists and photography students frequent the streets, along with movie location scouts. Buses regularly pass by, depositing tourists who ask, "Is that the house where they shot 'Charmed'?"
For us, Angelino Heights' appeal is that it is an old-fashioned community. Neighbors pick up our mail when we are away. They tell us when our Great Dane, Cleo, is roaming the street. On summer nights we sit on our porch, dine alfresco or chat with friends.
Lately, a new generation has discovered our neighborhood. A hip Eastside and proximity to a revitalized downtown are part of the draw, but there are less tangible qualities that make a neighborhood a magnet. As we were three decades ago, the newcomers are struck by Angelino Heights' many charms—a coup de foudre if I ever saw one.
Barbara Thornburg is a senior editor for West and past president of the Los Angeles Conservancy. >/i>
---