12 Images
Garden in Westwood
Photos: Garden makeover in Westwood
In Ruth and Dennis Wasser's redesigned yard in Westwood, the plant palette is composed of varied textures and shades of green, accented by richly colored bark. Bougainvillea and chairs, both magenta, provide a pop of color. Furniture was selected by Laurie Raskin of Laurie Raskin Design.
(Jack Coyier)
Linear strips of LED lighting define terraces. The lighting by Gannon Electric Light.
(Jack Coyier)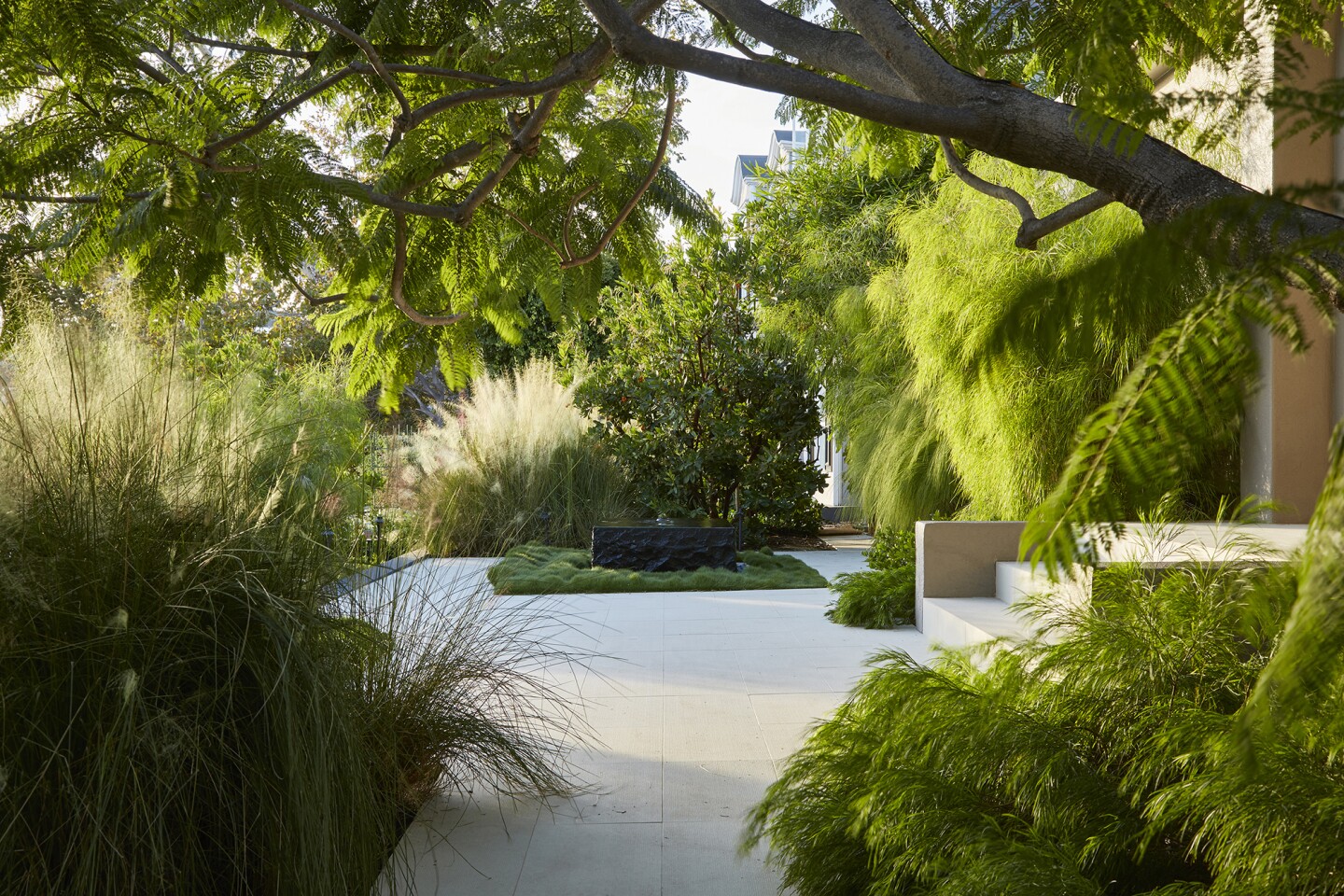 Foliage on the entry terrace glows in the sunlight and is set in motion by the slightest breeze. Careful grading and layout of landscape elements maximizes a feeling of spaciousness in this typical-sized rectangular lot.
(Jack Coyier)
A conversation area sits in dappled sunlight under an old Chinese elm tree. Ground cover gaps in the paving allow air and water to reach the tree's roots.
(Jack Coyier)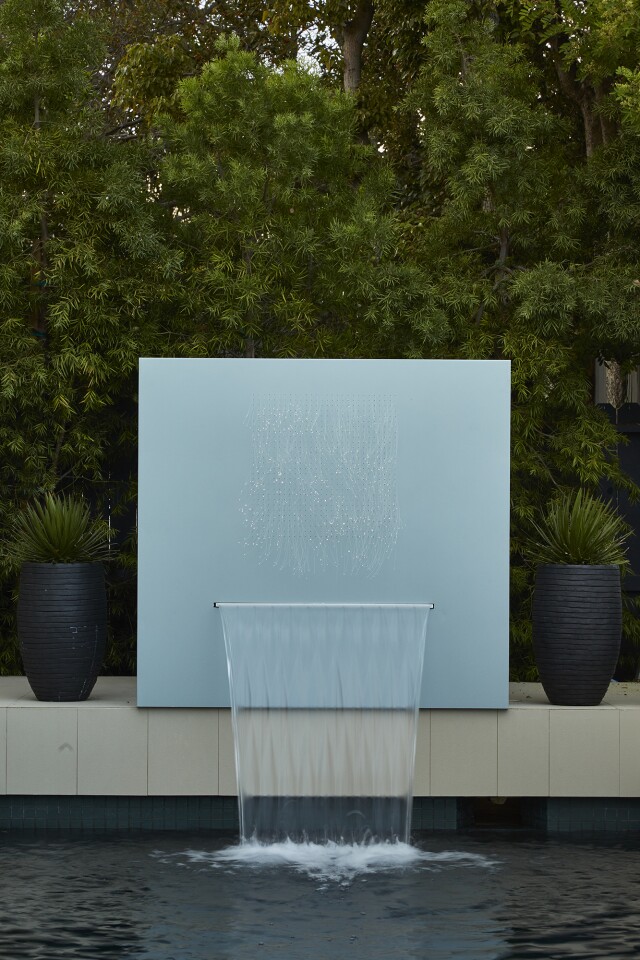 The sound of a sheer-descent fountain masks traffic noise. A custom fiber-optic light feature sparkles subtly during the day and becomes dramatic at night.
(Jack Coyier)
The custom fiber-optic lighting in this fountain cycles from white to blue, creating a star-like effect.
(Jack Coyier)
A soft carpet of Zoysia tenuifolia (Korean grass) frames a fountain. In addition to creating water music, the fountain invites birds to bathe in its shallow water.
(Jack Coyier)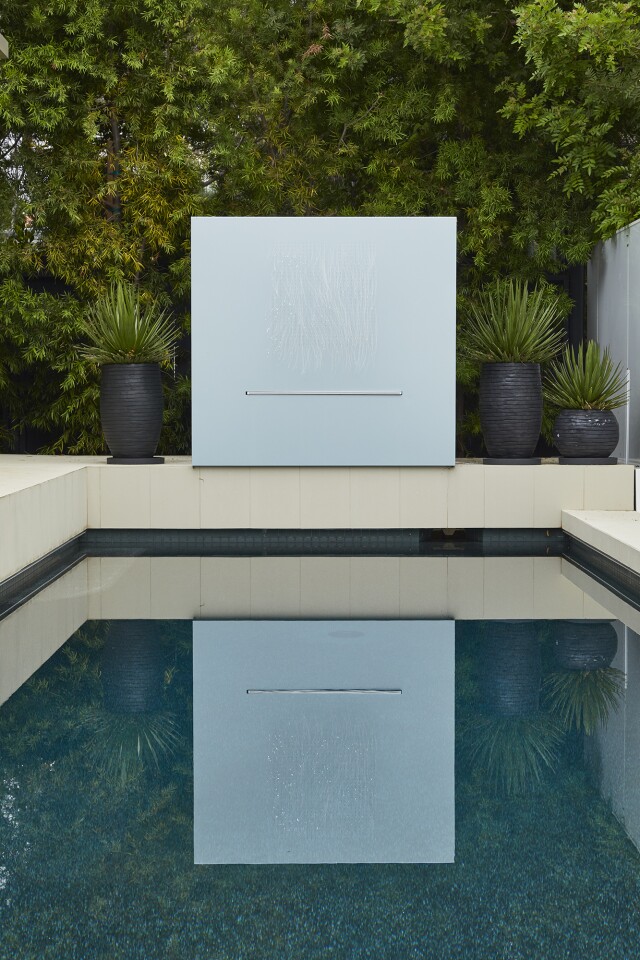 Pool equipment is hidden in a cube that is also a fountain.
(Jack Coyier)
The fountain cube is an aluminum-covered concrete masonry unit.
(Nathalie Pasquel)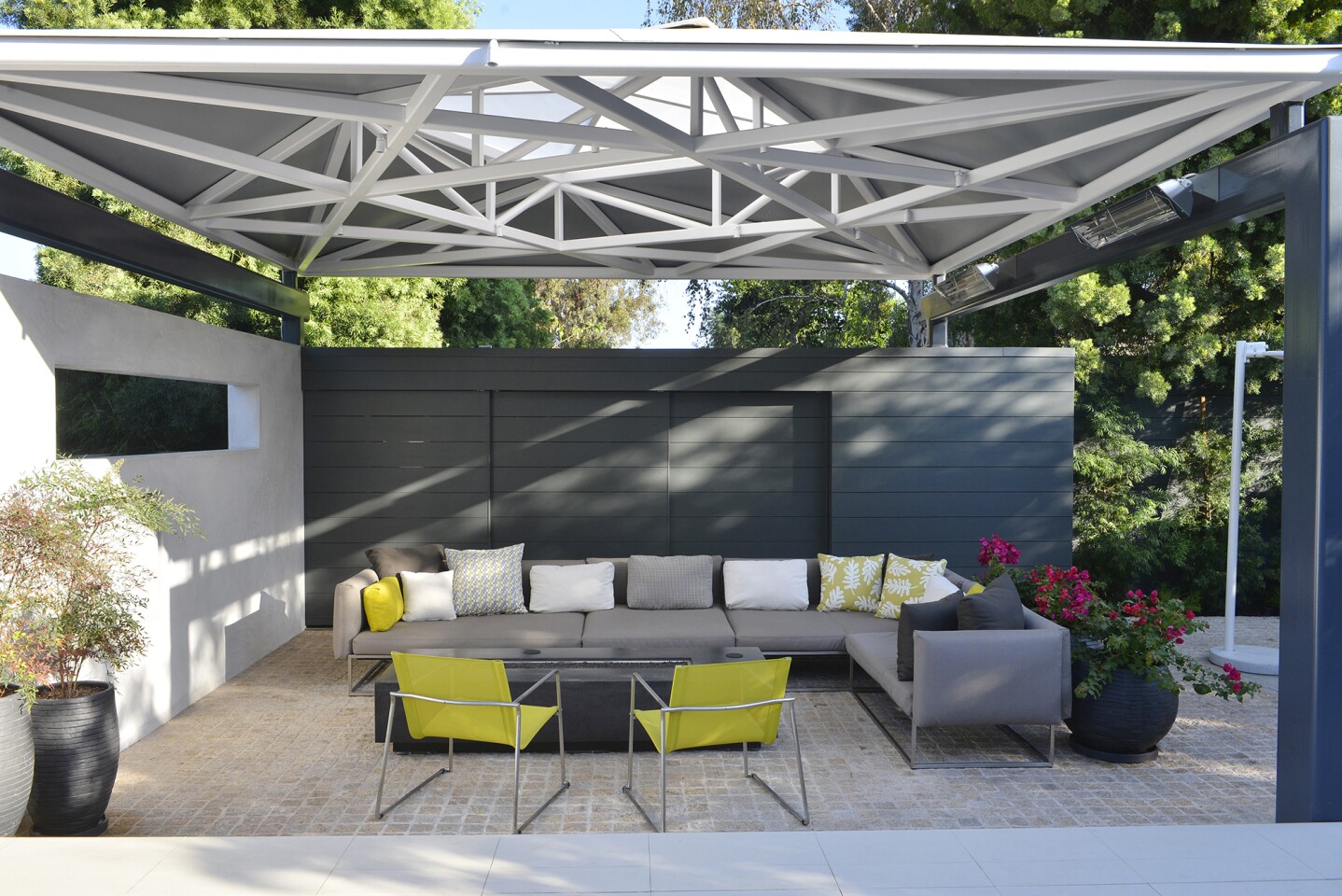 A pavilion with an origami-like roof offers respite day or night. A propane-fueled fire table is on casters for movability.
(Nathalie Pasquel)
The pavilion's skylight provides a connection to the sky but protection from sun or rain. A window in the wall frames views of mature trees across a canyon but screens out roofs below.
(Jack Coyier)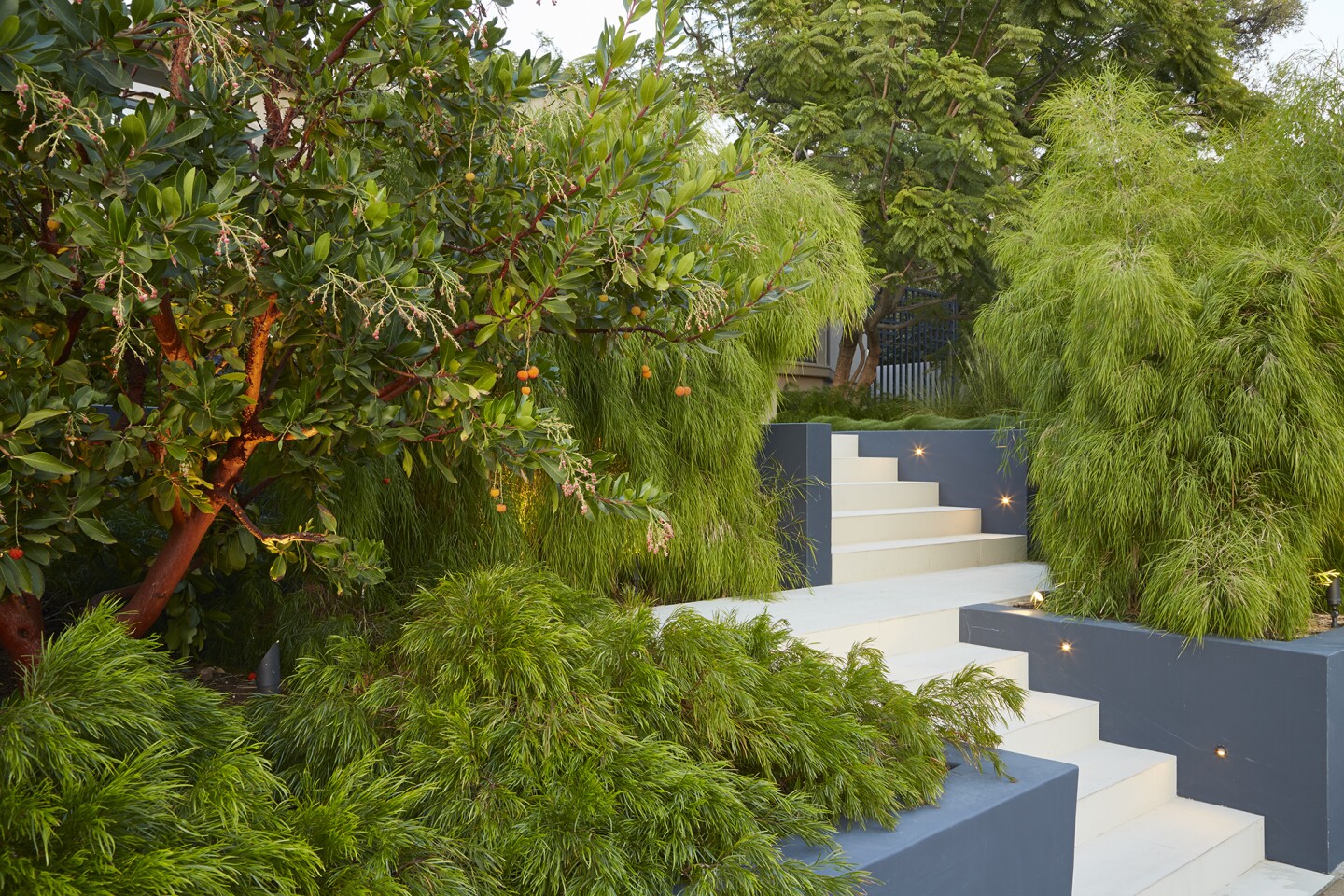 Landscaping at the property entrance is a prelude to the yard's serenity.
(Jack Coyier)