Column: One of the few attorneys to force a gun maker out of business reflects on his case and the American firearms culture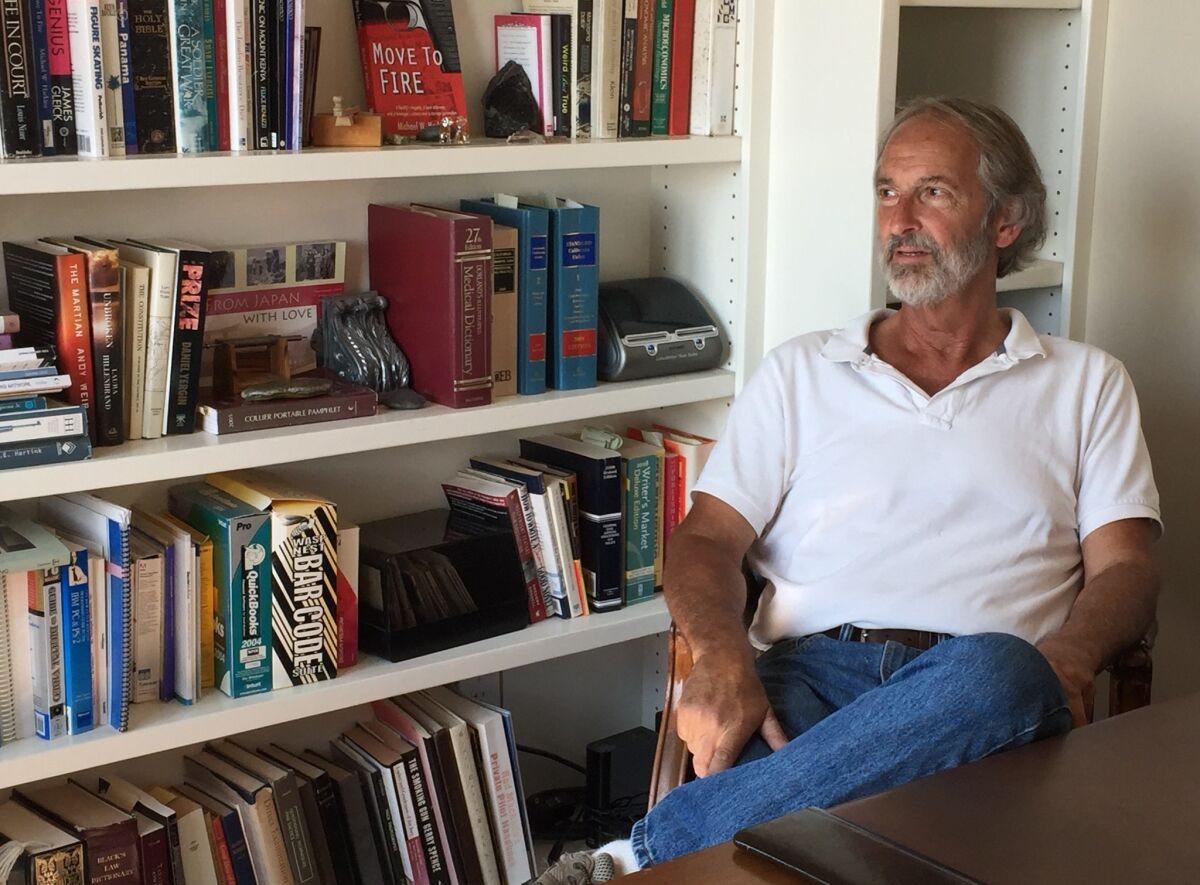 Reporting from Berkeley —
For Californians, this has been a pretty good summer for gun control.
In July, Gov. Jerry Brown signed a package of bills that put some common-sense restrictions on guns: background checks for ammunition purchases, outlawing the possession of magazines that hold more than 10 rounds, closing the "bullet button loophole" that allowed an end-run around California's ban on assault rifles.
For the record:
6:38 p.m. June 8, 2023A previous version of this article said that Brandon Maxfield is a paraplegic. He is a quadriplegic.
In August, California became the first state to fund a center devoted to the study of gun violence and public health. The center will be based at UC Davis and run by Garen Wintemute, an emergency room physician who has worked tirelessly to promote the idea that gun violence is not just a public health hazard, but can be studied and prevented. (Our wimpy Congress, by contrast, has prohibited spending money on such research. Why? Because, as John Boehner once put it, "A gun is not a disease.")
This good news put me in mind of Richard Ruggieri, a Berkeley attorney who has the distinction of being among the few product liability litigators who has ever driven a gun maker out of business. Ruggieri, 61, persuaded a jury that guns should be held to the same product safety standards as food processors. That victory, along with California's strict gun laws, has inarguably made our state safer.
He told me Tuesday that he's tired of simplistic arguments over guns.
"This is Berkeley, so there's a good portion of people who think 'Why don't we just make all the guns go away?'" said Ruggieri, sitting on the front deck of his hillside home. "Of course, we have to have guns. I propose that we recognize the 2nd Amendment is here to stay. Maybe I can't say, 'You can't have a gun.' Maybe, God forbid, I can't say, 'You can't carry a gun walking down the street.' But I sure as hell can say that if you're going to exercise your 2nd Amendment right and carry a gun, I am entitled, for my protection as a bystander, to have you have a level of training, counseling and background checks."
And, of course, to guns that work properly.
::
In 2003, Ruggieri tried a lawsuit against Bruce Jennings, a notorious Southern California gun maker who did business under a variety of names, including Bryco Arms. Jennings was the scion of a family whose intertwined firearms companies were known as the "Ring of Fire," a phrase coined by Wintemute. Over 40 years, these companies had produced millions of cheap weapons — Saturday night specials — that were used in the commission of thousands of crimes.
Ruggieri represented Brandon Maxfield, who became a quadriplegic in 1994 at age 7 after a babysitter accidentally shot him with a defective Bryco Arms Model 38 pistol. The defect was egregious; the gun's safety had to be off before the gun could be unloaded.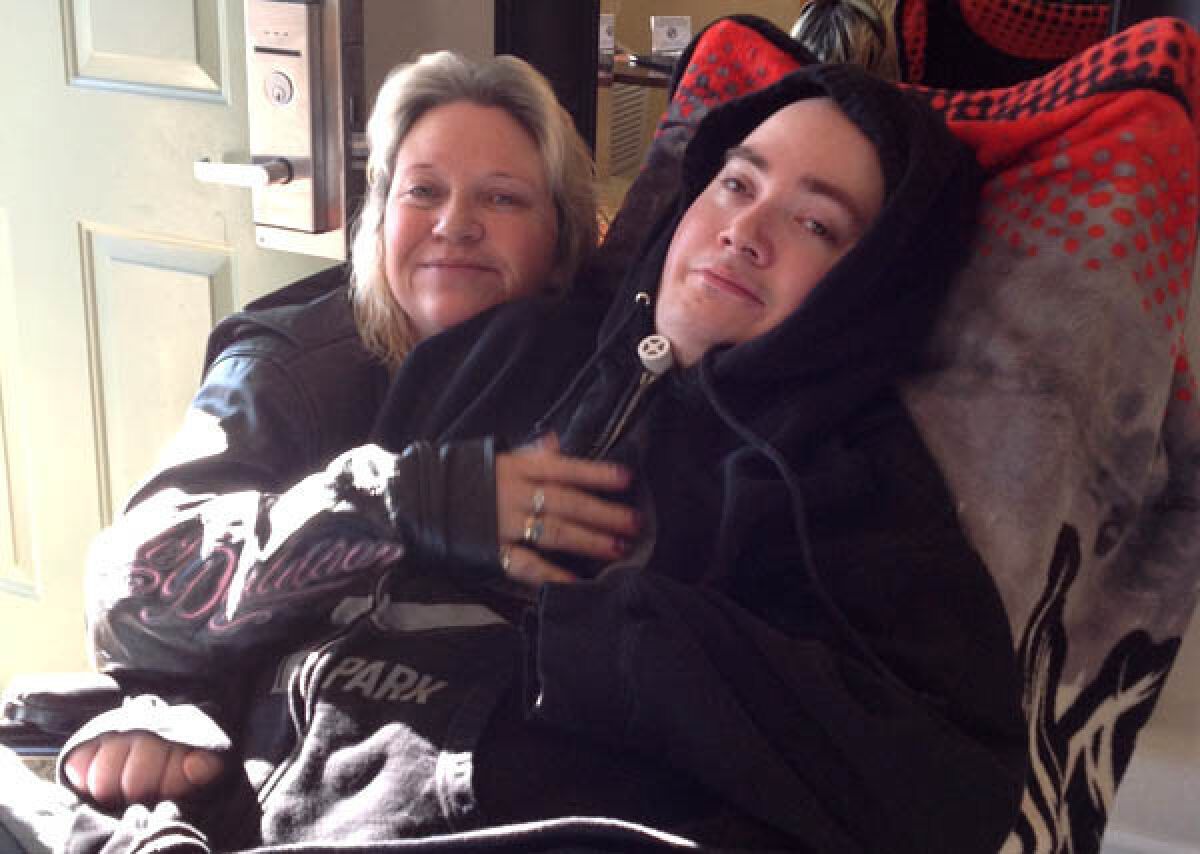 "Why, when you have a food processor, do you require us to put the top on before the blades start spinning?" Ruggieri said. "So you can't cut off your fingers. What if the food processor required you to take the lid off before you could spin the blades? That's basically what Brandon's gun did."
In 2003, a civil jury unanimously awarded Maxfield $24 million.
Jennings, who had no insurance, was personally on the hook. He declared bankruptcy and scooted off to Florida, where generous homestead laws allow residents to shelter unlimited amounts of home equity from creditors. Maxfield's extraordinary victory had driven a stake through the heart of the Ring of Fire.
Over time, Maxfield has recovered $8 million dollars, but he still held out hope that he'd be paid the full amount. With each month that passes, the balance grows. Ruggieri, for his part, has been working for years to recover the money.
In 2012, he learned that Jennings, 67, had pleaded guilty to possession and distribution of child pornography in Florida and had been sentenced to 10 years in federal prison. Authorities, who put him in the "upper tier" of pornographers, found thousands of images and videos of children on his computers. Because Jennings' million-dollar home was used in the commission of his crimes, Jennings agreed to put it up for sale and forfeit half the value to the federal government.
Ruggieri was certain he'd be able to capture the remaining $500,000 for Maxfield, now 27, who lives in Willits with his parents and still requires expensive medical care.
But Jennings was able to hammer out a deal with federal prosecutors that let his wife keep the balance from the home sale. His wife's attorneys argued that she was a victim, too, and did not deserve to be penalized.
Ruggieri appealed. In July, the Justice Department's Asset Forfeiture and Money Laundering Section refused to reconsider.
"We didn't know the feds would swoop in and undermine us," Ruggieri said. "An agreement like that is just wrong on its face."
::
One of the things jurors learned during Jennings' civil trial, chronicled in the book "Move to Fire" by journalist Michael Harkins, was that most of his cheap guns were sold to people who didn't know very much about them.
"This is a low-cost, low-quality firearm," Ruggieri told the jury. "Sold primarily in pawnshops to people who have little or no experience or training. This gun defines its own market, because people with experience or training don't buy guns like this."
Thankfully, that market has dried up.
Instead of being infamous for producing some of the worst guns in the country, California is now better known for having the strictest gun laws in the nation, its willingness to study gun violence as a public health hazard, and a crime rate that is lower than it's been in decades.
Twitter: @AbcarianLAT
ALSO
The shooting victim who took down cheap gun makers
Gov. Jerry Brown signs into law new gun proposals
Lt. Gov. Gavin Newsom's gun proposals will be on November ballot
Get our Essential Politics newsletter
The latest news, analysis and insights from our politics team.
You may occasionally receive promotional content from the Los Angeles Times.