Higher Learning: Move to simplify federal student aid application form gains traction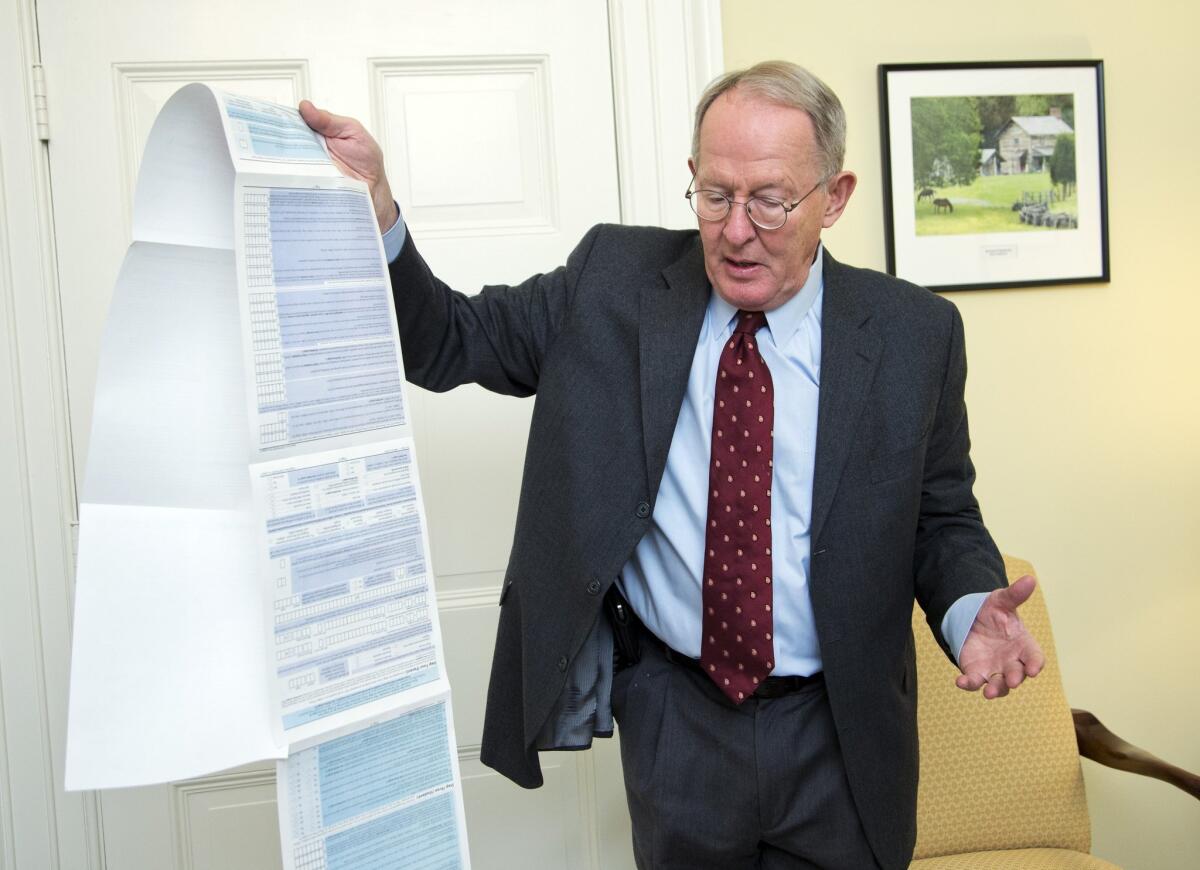 Donnaldo Escobedo knows that the key to his future lies in college and that the key to college lies in obtaining financial aid.
That is why the Garfield High School senior will sit down with his parents in the next few days to tackle the often intimidating FAFSA — Free Application for Federal Student Aid — the form that collects personal and financial information and determines eligibility for grants, scholarships, loans and other assistance.
"As a low-income, first-generation student, it's probably my only way of getting into college besides a merit scholarship," said Escobedo, 17, who hopes to attend private, liberal arts Dickinson College in Pennsylvania. "It will determine whether I continue and develop my education or stay locally and get a job — and that's not something I want to do."
The application process is a nerve-racking necessity for Escobedo, but he and other students have sympathy in pretty high places: Sentiment has grown among education leaders and lawmakers that the 100-question form is too complicated, and that many students, believing they won't qualify for financial aid, don't bother to apply.
That is especially true for low-income students or members of families with no college-going experience, who trail in applying for aid and attending four-year universities, education experts say.
The federal government spends more than $150 billion annually on student aid. But U.S. Education Secretary Arne Duncan said last year that a survey of students who didn't go to college found that only about 12% applied for financial aid.
Nationwide, he said, more than 1 million high school seniors each year don't fill out the FAFSA form, most of whom would be eligible for Pell grants, which are specifically designed for low-income students.
"That is a tragic loss of academic opportunity and human potential," Duncan said.
Studies from Harvard, Stanford and the National Bureau of Economic Research found, for example, that streamlining the financial aid form increases the likelihood of low- income students seeking higher education.
The U.S. Education Department has tried to make the application more user-friendly in recent years. The online form, for example, allows students to skip questions that don't apply to them and can provide direct links to federal income tax information.
Still, "the process remains daunting to many students and families," Susan Dynarski of the University of Michigan and Judith Scott-Clayton of Columbia University's Teachers College wrote in a 2013 paper published by the National Bureau for Economic Research.
The form requests information about students' and parents' income, savings and other assets as well as liabilities from the preceding tax year to calculate how much they are expected to contribute to education costs. That figure is then used to determine eligibility for federal Pell grants and other assistance. California uses the FAFSA information to determine eligibility for state aid such as Cal Grants. The deadline to submit the application is March 2.
The number of aid applications increased to about 21 million in 2013-14 from 16 million in 2008-09, according to the Education Department.
Many advocates, though, say that an overhaul of the student aid program is long overdue.
A study group commissioned by the College Board several years ago recommended eliminating the FAFSA and using only household income and family size to determine eligibility for Pell grants. A similar measure has been proposed by Sen. Lamar Alexander, whose so-called FAFSA-on-a-postcard legislation is gaining traction. The Tennessee Republican, a former education secretary under George H.W. Bush, is slated to chair the Senate's Health, Education, Labor and Pensions Committee and is expected with co-sponsor Michael Bennet (D-Colo.) to reintroduce the bill to streamline the process in coming days.
Such dramatic reform would probably increase costs because more students would become eligible for student aid, said Terry Hartle, senior vice president of the American Council on Education.
In addition, states as well as individual institutions that rely on the detailed financial information obtained through the FAFSA application might object.
But he said the plan has a significant social benefit.
"It's a bold, dramatic proposal that fundamentally changes the discussion about FAFSA," Hartle said. "I think the idea the senator has put forward merits very careful attention and study."
California officials said they support efforts to simplify the process, especially for low-income students. The state already requires a separate application for immigrants who have entered the country illegally and who qualify to pay in-state tuition and are eligible for state aid. But the state would have to study how to obtain information about family assets if those questions were eliminated from FAFSA, said Diana Fuentes-Michel, executive director of the California Student Aid Commission.
"California is averse to doing a second application" to replace FAFSA, Fuentes-Michel said. "But that could be overcome if it were limited to a smaller group such as low-income students."
Twitter: @carlariveralat
Sign up for Essential California for news, features and recommendations from the L.A. Times and beyond in your inbox six days a week.
You may occasionally receive promotional content from the Los Angeles Times.