New suit filed against Exide plant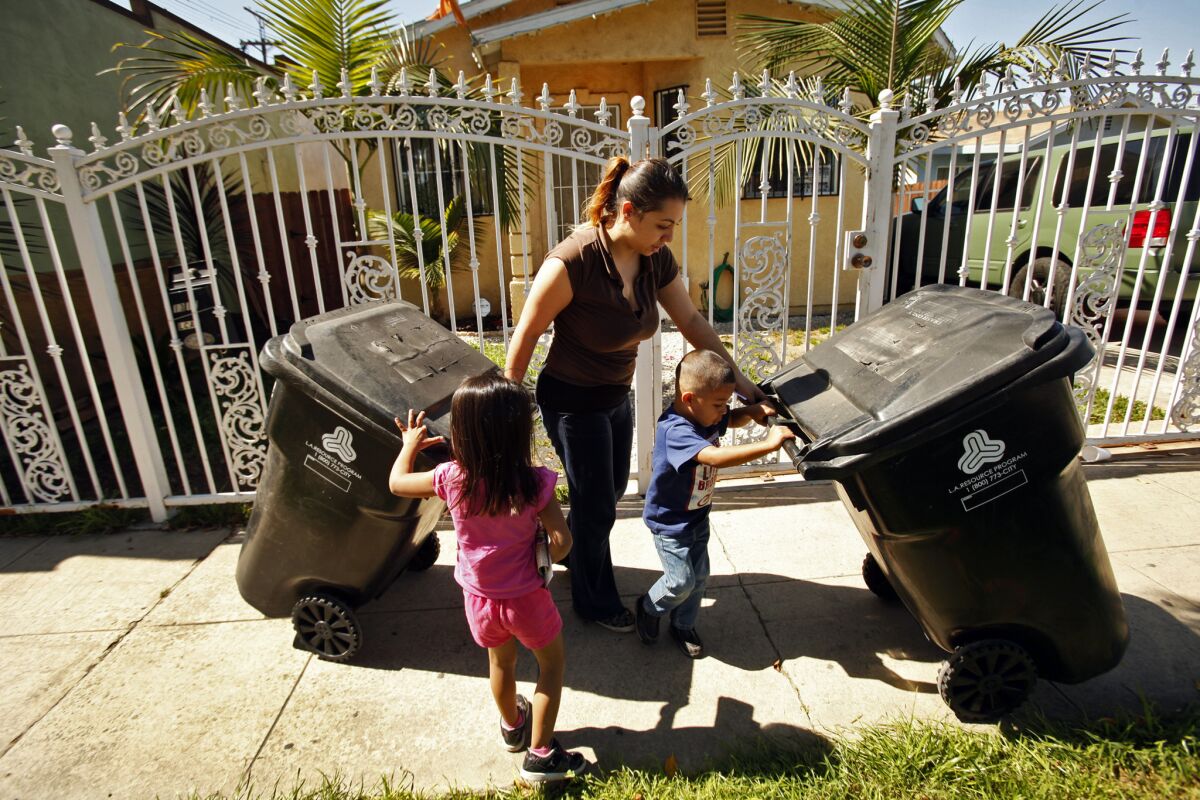 Exide Technologies officials willfully endangered the health of more than 60 children living near the company's troubled lead recycling plant in Vernon, according to a lawsuit filed Monday in Los Angeles County Superior Court.
The complaint alleges that Exide officers, directors and managers intentionally misled the public and environmental regulators about the safety of daily emissions from smelting tens of thousands of lead acid batteries.
"Defendants knew that hazardous and/or toxic substances, including lead and arsenic, had contaminated the air, soil, groundwater and environment through normal operations and accidental discharges," according to the complaint filed by three law firms on behalf of the children and their guardians.
An Exide spokeswoman had no immediate comment.
Children and others living near the plant were unnecessarily exposed to dangerously high levels of toxics, said plaintiffs' attorney Robert Mandell.
"Many of these folks are very sick and have illnesses linked to these compounds," Mandell said.
The lawsuit, which did not detail the alleged illnesses, seeks unspecified damages.
Lawyers plan to file several similar lawsuits, including at least one on behalf of about 60 adults, Mandell said.
It is the latest legal action against the plant, which has been idle since March as Exide upgrades its pollution controls. In August, the company — which has filed for Chapter 11 bankruptcy protection — disclosed that it is being investigated by a federal grand jury.
In a settlement reached last month with the state Department of Toxic Substances Control, Exide agreed to pay up to $9 million for the cleanup of properties contaminated by its lead emissions and to set aside $38.6 million to clean up the plant should it close. The Los Angeles County Board of Supervisors voted last month to consider its own legal action against the company.
Community groups and elected officials have demanded the plant's permanent closure.
In March 2013, a health study found its emissions of arsenic, a carcinogen, posed a risk to more than 100,000 people.
The facility has been cited repeatedly in recent years for emitting too much lead, a powerful neurotoxin that can cause learning disabilities and behavioral problems in children.
Plaintiffs in Monday's lawsuit include two school aged daughters of Bell Mayor Nestor Valencia, who said his family has suffered respiratory ailments and kidney problems as a result of living for decades in Bell, about two miles south of the Exide plant.
"This is an irresponsible company and these decisions were made by its executives," Valencia said. "The only way they will learn is through a formidable and legitimate lawsuit that tells them the ill effects they have caused."
The stories shaping California
Get up to speed with our Essential California newsletter, sent six days a week.
You may occasionally receive promotional content from the Los Angeles Times.