4 new names for Bob Hope Airport are suggested for attracting more travelers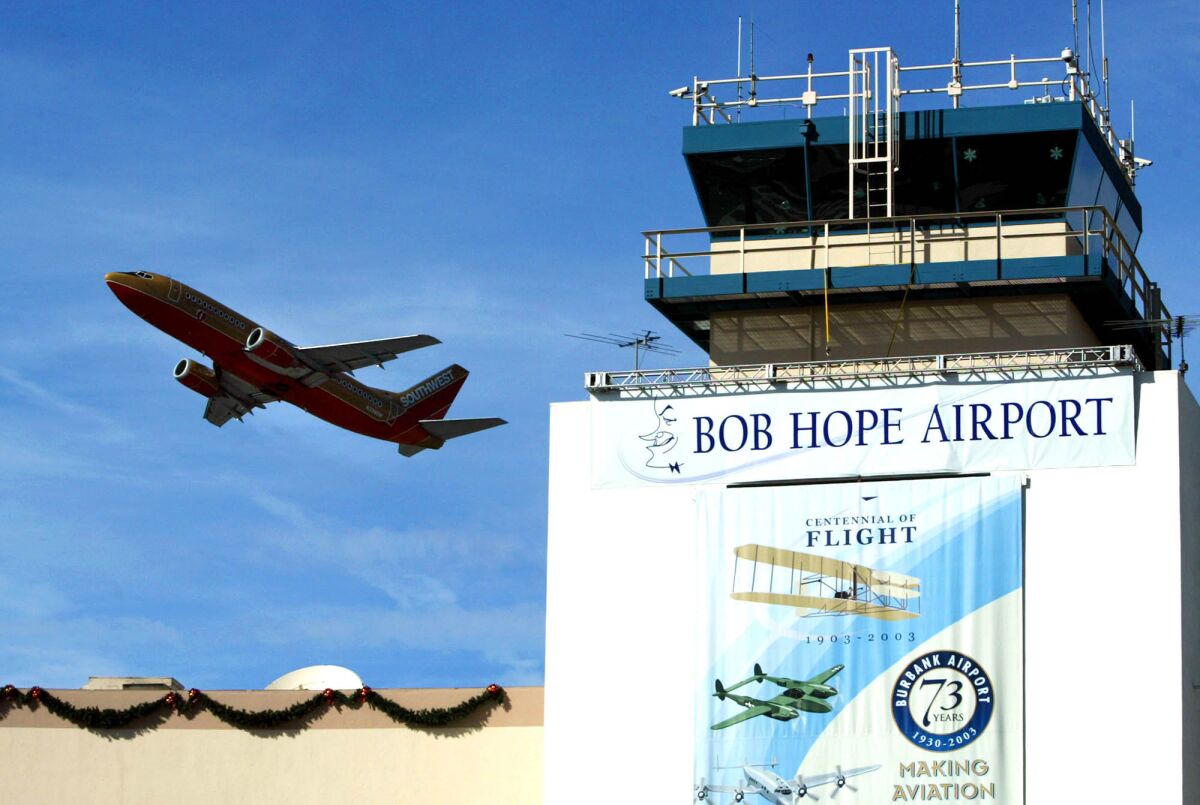 Would Bob Hope Airport do better with a name change?
That's a question some officials have been pondering for some time.
A branding firm told Bob Hope Airport officials the possible benefits of having Los Angeles in its name. However, some residents do not want any of it.
The company, Anyone Collective, was contracted by the Burbank-Glendale-Pasadena Airport Authority to develop a brand name for the airfield in an effort to attract more passengers.
Company officials said that Los Angeles was searched online by Americans an average of 671,560 times a month when it came to travel and tourism.
In comparison, Burbank is nationally searched an average of 73,400 times each month, while Bob Hope has an average of 47,240 searches per month.
Michael Fiore, co-founder of Anyone Collective, suggested four names that officials with his company think would boost the airport's recognition with people east of the Rocky Mountains:
Burbank Hollywood Airport
Hollywood Burbank Airport
Burbank Los Angeles Airport
Los Angeles Burbank Airport
The legal name for the airfield would remain Bob Hope Airport, but officials are considering a branding name in an effort to draw more travelers.
Fiore said that with the exception of a few major airports — such as John F. Kennedy International Airport and LaGuardia Airport, both in New York City, and John Wayne Airport in Orange County — most names of airfields include a geographic identifier.
In 2006, the Manchester Airport in New Hampshire adopted the branding name Manchester-Boston Regional Airport to make more people aware of the airfield's presence on the East Coast. Despite local pushback, officials adopted the new name, and the number of passengers from outside the New England area increased by 19%, Fiore said.
"Times are very different now," he said. "The Internet has changed the way everybody does business. The connectivity and mobility of the way the world is working, whether we like it or not, is changing the way people do business. You can either adapt or you don't."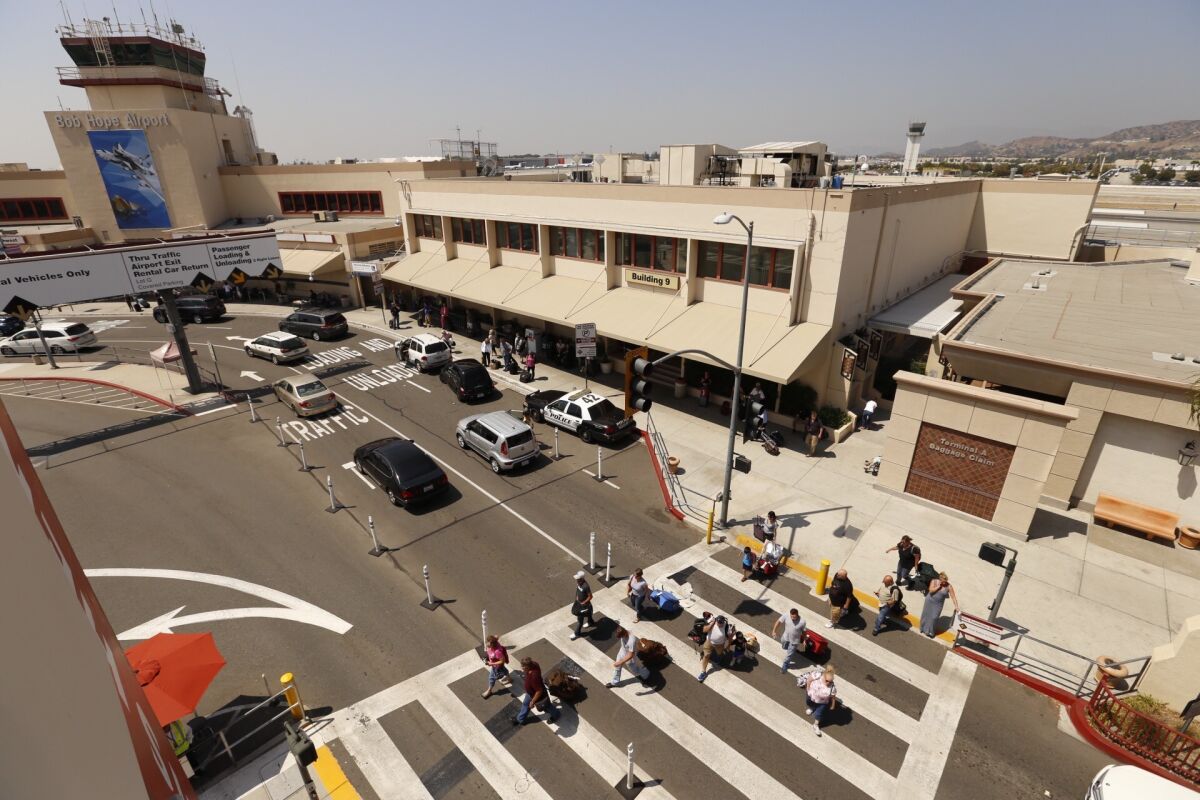 Burbank Mayor Bob Frutos said he appreciated the work that Fiore and his team have done to help airport authority members with their brand-name search, but some local residents have told him that they did not want to be associated with Los Angeles. They would rather have the airfield named the Hollywood Burbank Airport, he said.
Jack O'Neil, representing the Hope family, said Bob Hope's name should be part of the branding name. He suggested the airport be named Burbank Hollywood Airport with the addition of Bob Hope's name in a smaller text size above the word Burbank.
Long known informally as "Burbank Airport," the facility was officially renamed Bob Hope Airport in 2003 to honor the legendary entertainer, who lived in the area.
anthonyclark.carpio@latimes.com
ALSO
Flight attendant accused of smuggling 70 pounds of cocaine at LAX due in court
School district calls for investigation after officer fires Taser at student during campus fight
Construction worker's fatal fall from a downtown high-rise is ruled a suicide
---
The stories shaping California
Get up to speed with our Essential California newsletter, sent six days a week.
You may occasionally receive promotional content from the Los Angeles Times.