Caravan Book Store will close this month after nearly 64 years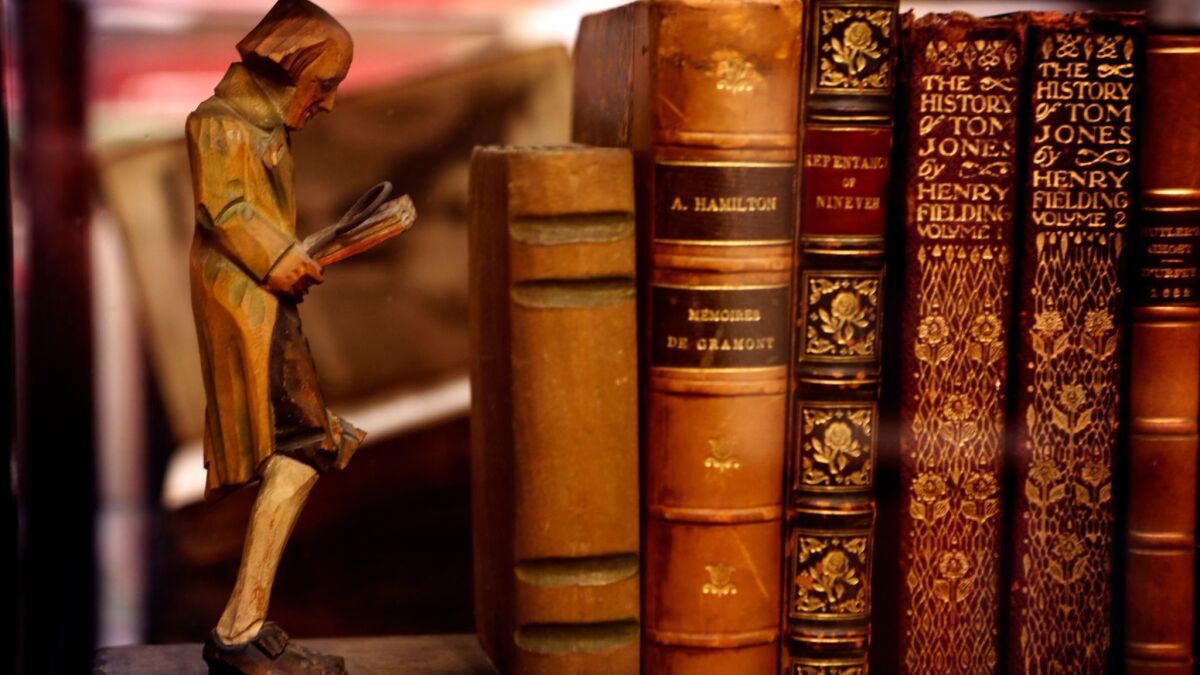 Caravan Book Store fills an almost inconspicuous niche on Grand Avenue in downtown Los Angeles. With Starbucks on one side and the Biltmore on the other, it has straddled the city's past and present, offering bibliophiles refuge and solace in its well-curated selection of antiquarian books.
For nearly 64 years, Caravan has weathered recessions and riots, the vicissitudes of the digital age and changing dynamic of downtown, but time has caught up with its owner, who announced on Thursday that the store will be closing at the end of the month.
"It's time," said Leonard Bernstein, 71, "time to take it easy, pay attention to my garden and be with my family."
Since making the announcement in an email to his customers, Bernstein has been caught by surprise by the outpouring of affection. "I had one woman in tears. I had another guy close to tears," he said, "but I'm not going away. I'm just closing the store."
The business will continue, and customers will be able to find him — as he wrote in his note— "by appointment, by email, by phone and by good old-fashioned U.S. Mail."
Bernstein also insists that it is not a business decision. There is no need to write another story about the end of brick-and-mortar bookstores. "It's just time," he repeats. "It's just me, not the landlord or the building or the business. I want to have more of a life beyond the store."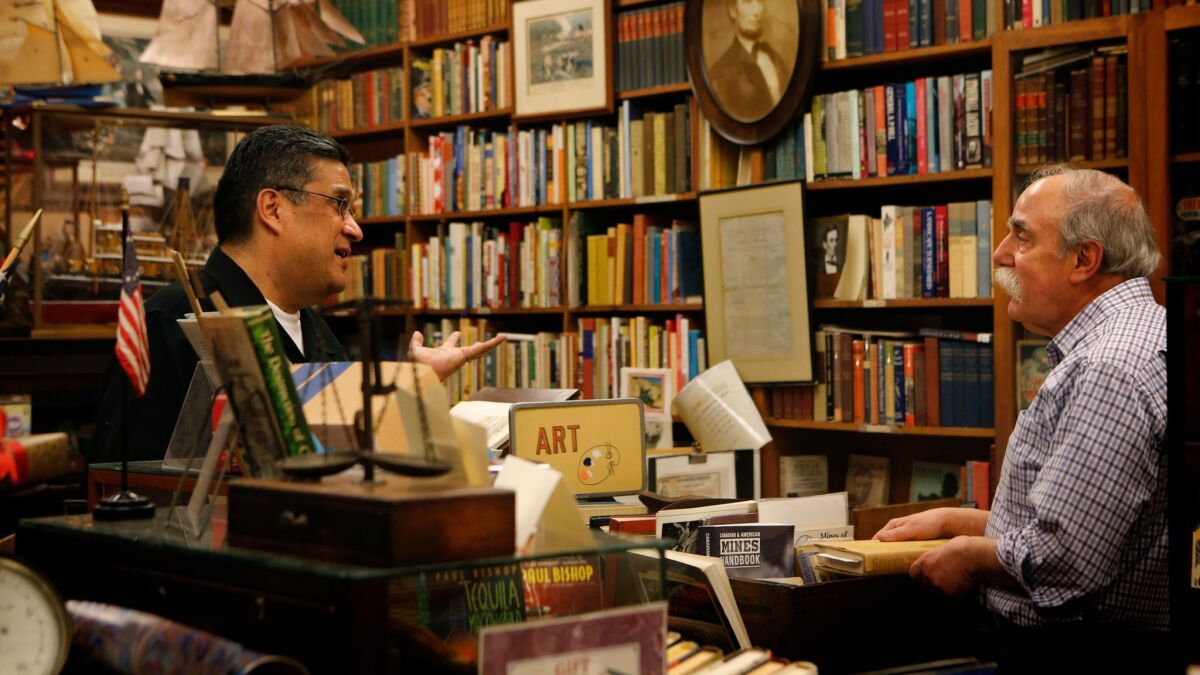 When Bernstein's parents opened Caravan bookstore on May 15, 1954, downtown Los Angeles had Booksellers' Row, about a dozen stores along 6th Street, each catering to a specific clientele.
Morris and Lillian Bernstein had planned to sell bibles, but when business slowed, they diversified, focusing on the unusual, the unique and exotic, titles that better suited the store's adventuring name.
As a child, Bernstein helped his parents, pushing a broom, washing windows, and years later, when his father got sick and died and his mother had a stroke, Bernstein took their place. He liked the work too much to let it go.
He offered the business to his children. They too had grown up here, and they knew the business. "So I told them, 'Give me a quarter and it's yours.' But they said, 'No, we can't do what you do. You've got the mustache, you've got the attitude, you've got the experience.'"
Leaving downtown, Bernstein admits, will not be easy. How many times have people posed with me in front of the window? he wonders. How many have taken selfies with my display? "I love that. I love all of that."
"You know the seven stages of grief?" he asks. "I think I'm going through all of them."
Twitter: @tcurwen
---
The stories shaping California
Get up to speed with our Essential California newsletter, sent six days a week.
You may occasionally receive promotional content from the Los Angeles Times.