Colusa didn't always embrace Jerry Brown, but new neighbors just may give him a chance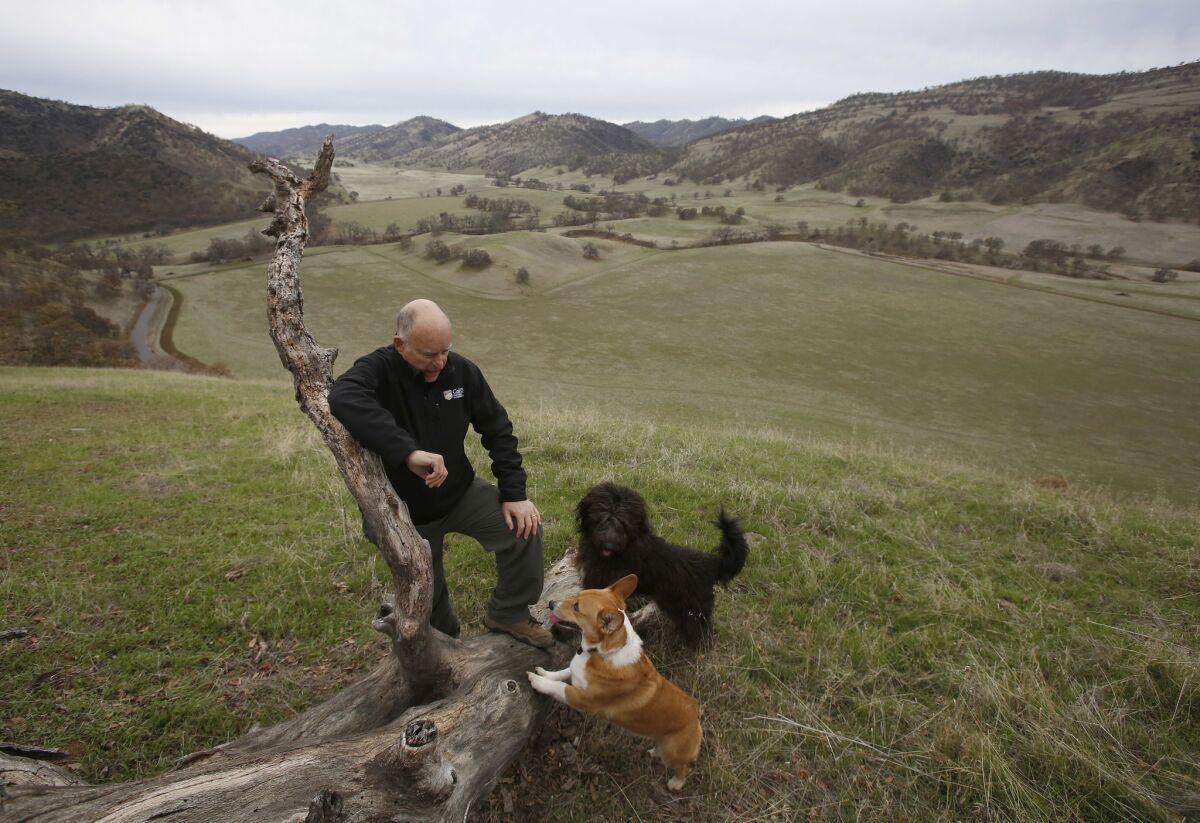 The subject of the new neighbor had the round table at the Donut Wheel riveted.
"We're all sitting here, waiting to see what's going to happen," Bobbie Jo Seaver said about former Gov. Jerry Brown's retirement to a ranch in Colusa County.
Seaver, 86, and her sister Janet Staple, 90, are Brown's cousins. (Their grandmother Emma and his grandmother Ida were sisters.) Like many California families, a few generations ago one branch stayed on the farm and another left for the city. Now Brown's return to the ancestral home crosses the rural-urban divide.
The two lively white-haired sisters are the nucleus of the daily coffee klatch. Others know to drop by the doughnut shop for a chat.
On this day, rancher Gordon Detlefsen pointedly crossed his arms when the subject turned to Brown.
"I don't think you're going to catch Jerry in anything you have to saddle," he said, barely moving his lips. "He's not part of our world."
It's not just that Brown, a Democrat, has moved to an area populated by Republican ranchers. Or even that he is a lawyer and politician now residing where most people make a living off the land. It's that he's a newcomer.
Jim White, born and raised in Colusa, told a story about what happened when he first moved back to town after college in Chico and a lifetime working throughout the country. He saw a bunch of pickup trucks on Market Street, figured there must be a crowd at the Sportsman Club and joined the party.
"Way at the end of the bar I saw Jerry Moss, looking down in his beer. I walked over and shook his hand, and he said: 'Dammit! You've been gone from here the 30 years I've been here. But you walk in and it's like you never left and I'm still the new dentist.'"
"He was the new dentist!" Seaver said, laughing. "We hadn't forgotten old Dr. Hickok."
Colusa is one of California's original counties, a land of golden hills and sprawling ranches. Velvet quilts of rice fields spread over wetlands of the Sacramento River.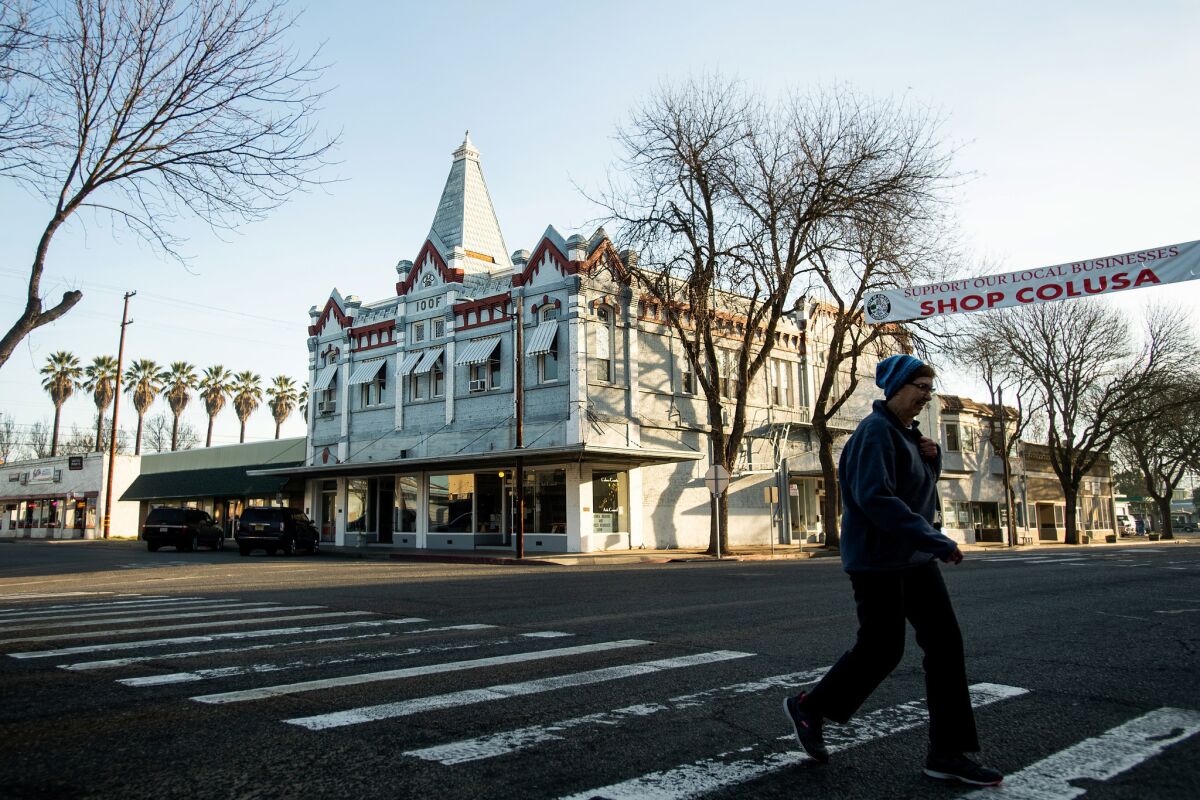 Usually there are flocks of ducks taking to the sky, but this was one of the last days of hunting season. Each year, the locals say, any ducks that survive move to a wildlife reserve on opening day and don't return until the shooting stops. There are about a half-dozen duck-hunting clubs in the county, and they can cost as much as a half-million dollars to join.
In the town of Colusa, population 5,963 at last official count, most public buildings are Gold Rush-era, with a listing on historical registers. The new librarian (she's had the job three years) keeps her grandfather's Colusa library card pinned to the wall. Stacey Zwald Costello's goal is to stay in the job three decades, like the librarian she knew as a kid.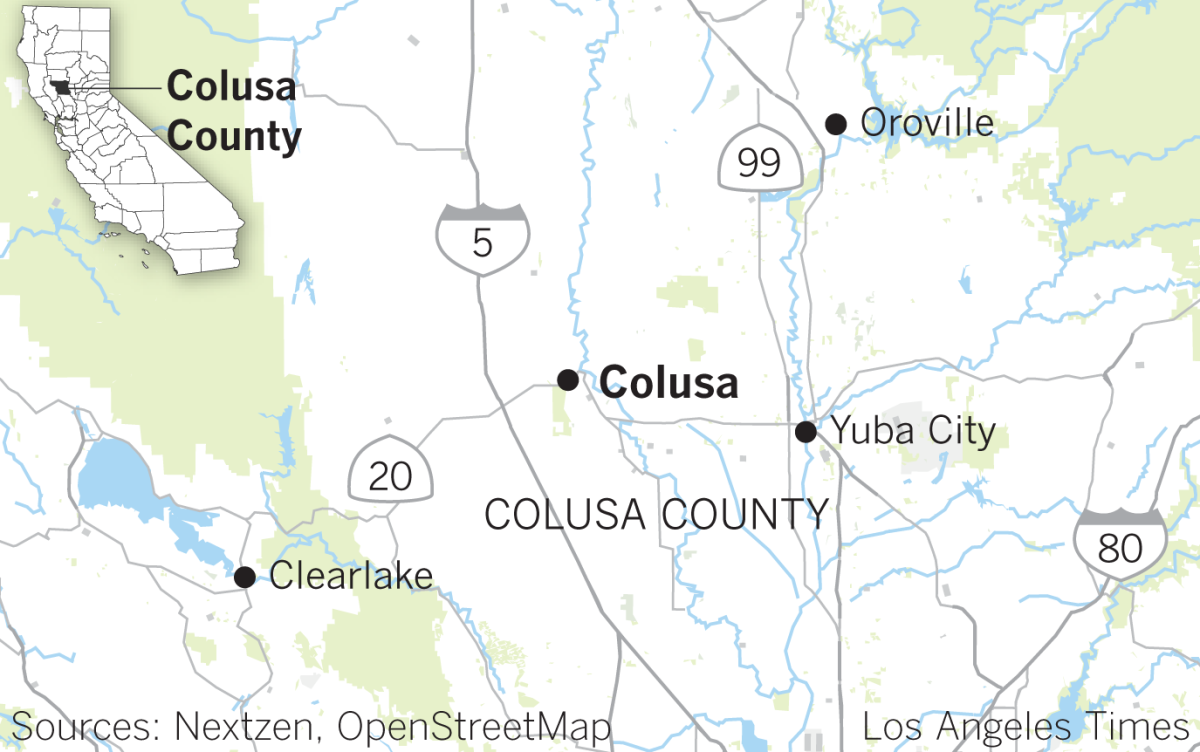 But change does creep in.
"I raised a liberal daughter," bemoaned Roy Lee, who ran Chung Sun, the town's only grocery store, which closed in 2014 so he could retire. "Millie came home from college and read me the riot act about the Supreme Court guy," Lee said — referring to Justice Brett Kavanaugh.
The Rotary Club's annual fundraiser had been a perennial failure, but members added a duck dinner, drinks and video gambling to the event. Now they rake in around $25,000 a year.
Seaver and Staple were born in Colusa and never left.
"Both married Colusa boys and here we stayed," Seaver said. "Well, I did travel to gun shows with my husband. He loved those."
The roots they share with Brown stretch back to August Schuckman, their great-grandfather, a German immigrant who ran a popular stagecoach stop called the Mountain House. It's the same land where Brown and his wife, Anne Gust Brown ("a real nice gal," Seaver said), built their solar-powered ranch house.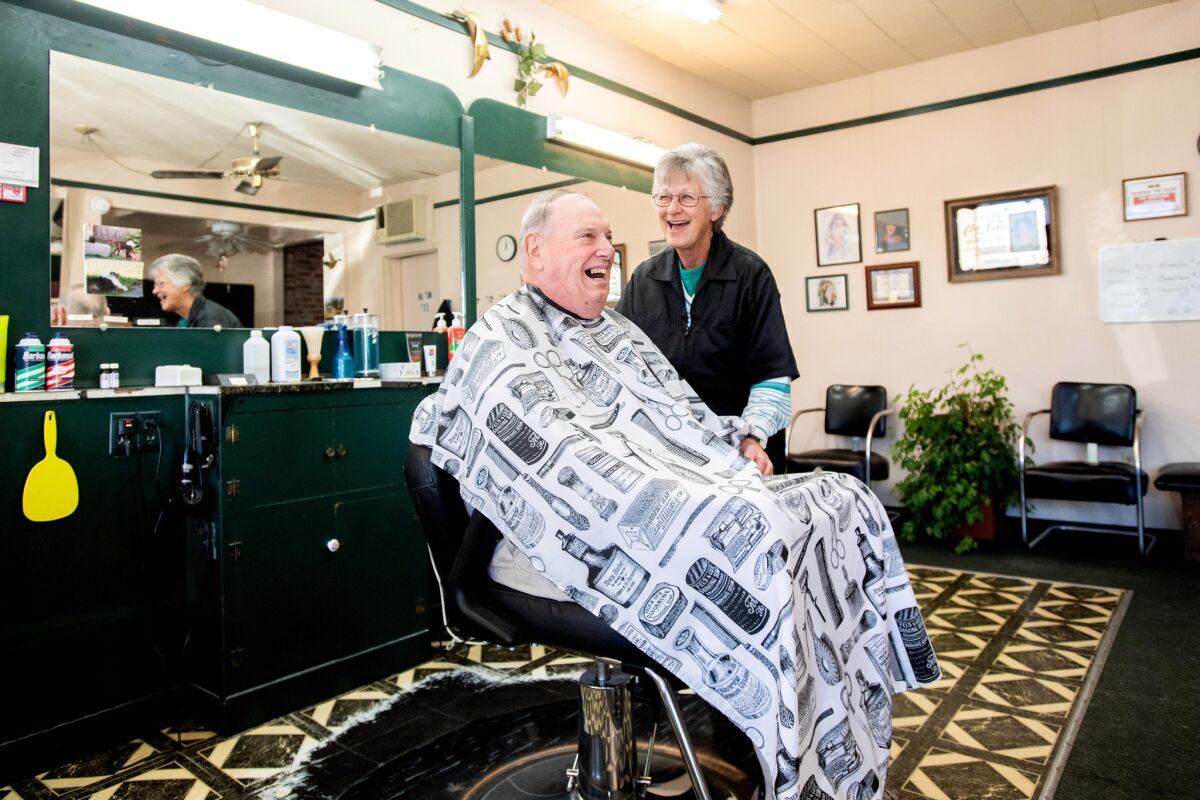 Staple said Brown recently had them up to the ranch for "a buggy ride." She said his dog, a Corgi named Colusa, sat on her lap "panting just as calm as could be while I held on for dear life, what with the way he drove that SUV."
She warned Brown to cut the grass around the house because of rattlesnakes, and to get some Guinea hens that will kill them. Brown told her his security staff already had barbecued some rattlers, eaten them and said they tasted like chicken.
The former governor may be getting along fine for now, Staple said, but she doesn't think he will stay long.
"When his grandma used to visit our grandma, she never stayed the week she promised," Staple said, "but left early because she hated the country."
Her sister, however, thinks Brown is going to love it.
"He never got to go fishing. He never got to do the things we done," Seaver said. "And now he's out there planting his trees — we all got olive oil for Christmas. He's like a little boy in a sandbox."
White, a Republican ("though I'm just as likely to vote for a Democrat if I like them better"), said he would like to get to know Brown.
"We're the same age. Both Jesuit-educated. And one of his best friends is brother to one of my college roommates."
Detlefsen allowed that many of the locals probably would give Brown — who never won an election in Colusa County — a chance.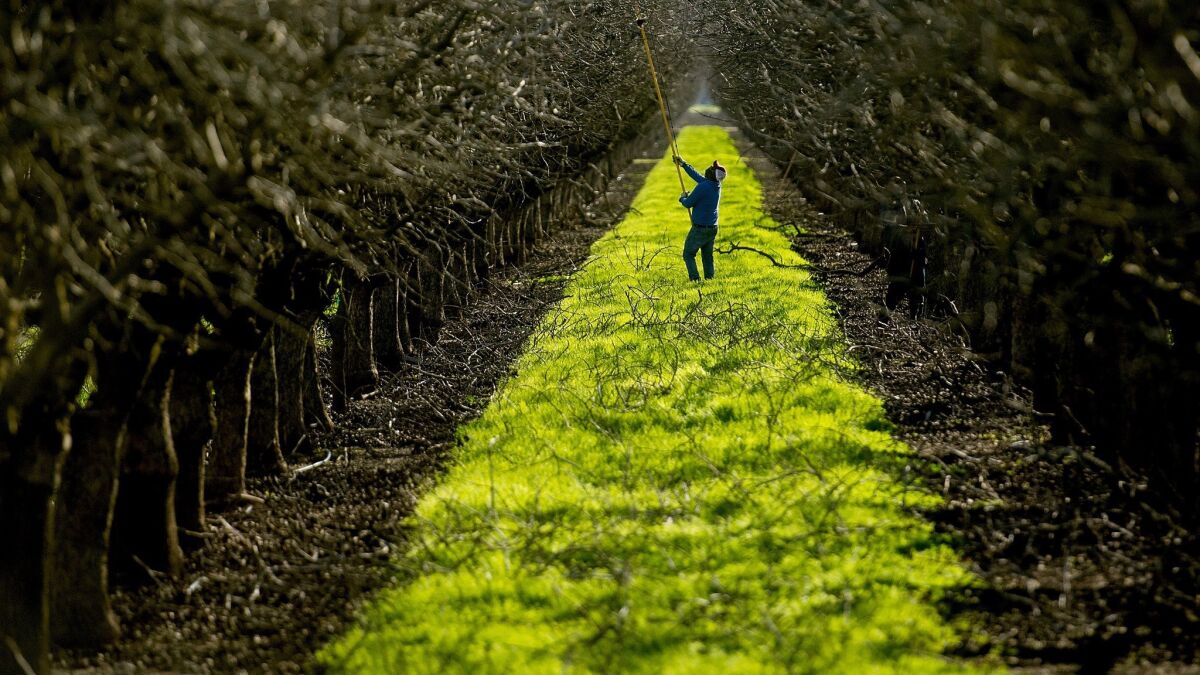 "Most people around here are pretty damn good people, and they'll be the first ones to initiate some understanding. But don't abuse that step, because it will be the first and last they'll ever take," he said. "He'll have to meet us — we're not moving for him."
---
Life is stressful. Our weekly mental wellness newsletter can help.
You may occasionally receive promotional content from the Los Angeles Times.