Two very different tours of the Los Angeles Times' historic downtown building
The Los Angeles Times is leaving its historic home in downtown L.A. as it transitions to new ownership under Dr. Patrick Soon-Shiong. As the paper packed up and prepared to move to El Segundo, historian Darrell Kunitomi led hundreds of people on tours of the paper's longtime headquarters.
The official tour
For one of his final tours, Kunitomi led a group of former Times staffers through the history of the paper and the building.
The unofficial tour
Columnist Steve Lopez had something else in mind. He wanted to see some of the quirkier and harder-to-reach places, such as the roof and the basement, where groups of tourists never trod.
Steve Lopez gives a tour of the lesser known areas of the Los Angeles Times building, soon to be vacated by the newspaper.
By July 23, nearly all of The Times' L.A.-based journalists will be working from a new headquarters in El Segundo.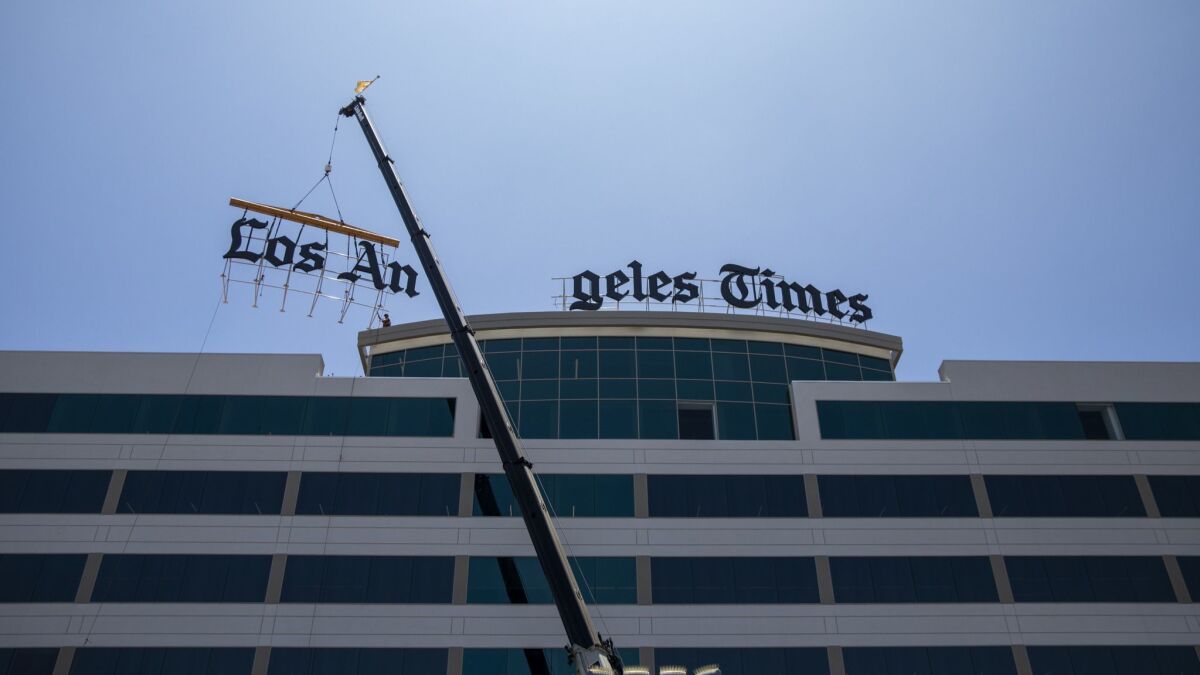 Preservationists call for historic status for Los Angeles Times buildings, threatening redevelopment plans »
Steve Lopez: Spanish names, cultural shifts and a lot of L.A. linguist confusion. El Se-gun-dough or El Say-goon-dough? »
---
The stories shaping California
Get up to speed with our Essential California newsletter, sent six days a week.
You may occasionally receive promotional content from the Los Angeles Times.