New DNA evidence leads to arrest in 1980 slaying of 14-year-old babysitter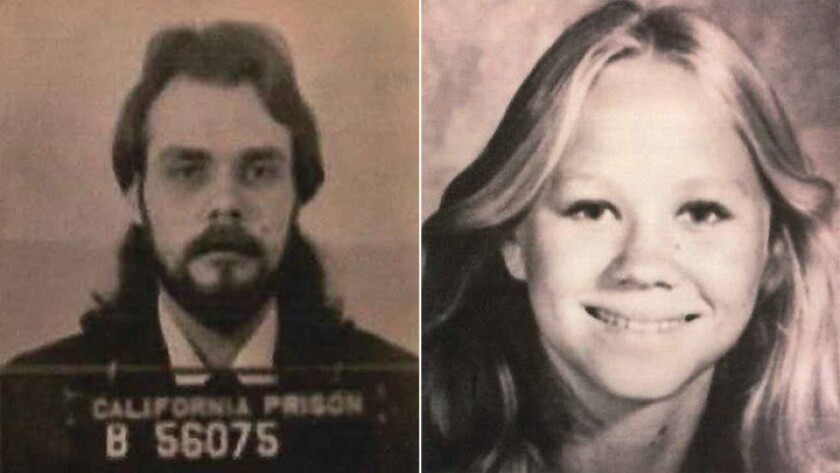 It's been almost four decades since 14-year-old Suzanne Bombardier was abducted and killed while babysitting, and ever since then the identity of her killer has remained a mystery.
Or at least that was the case until this week, when Antioch police said new DNA evidence has led to the arrest of her suspected killer.
The teen had been babysitting at her sister's home in Antioch in June 1980 when she went missing in the middle of the night. Nearly a week passed before her body was found in the San Joaquin River near the Antioch Bridge.
She died of from a single stab wound to the heart, police said. Evidence indicated she had been sexually assaulted.
Numerous suspects and persons of interest were identified and investigated over the years, the Antioch Police Department said in a statement. Some were eliminated, but none of the others could be definitively tied to the crime.
Through DNA testing, however, one of those suspects, Mitchell Lynn Bacom was determined to be responsible, the department said. Officers arrested the 63-year-old Monday evening.
The arrest closes the oldest open-cold case homicide on record with the department, police said.
The biological material collected in the investigation that was linked to Bacom's DNA had been in an evidence locker and was tested before, but it wasn't until recently that new scientific advances allowed police to identify a suspect, authorities said.
In 2015, biological evidence was submitted to the San Mateo County Sheriff's Office forensic laboratory, which is equipped to conduct some of the most advanced DNA testing.
In early 2017, the department learned that a DNA match identified Bacom as the perpetrator.
"Although in recent years there was some question relative to our commitment regarding this investigation, we never gave up on bringing this case to a resolution," police said. "The reality was that science had to make advances in order for a positive identification of the killer to be made. It was through patience, persistence, networking, modern investigative techniques and scientific advances that this case was solved."
Bacom is being held on charges of murder, kidnapping, rape and oral copulation.
"Although we are ecstatic an arrest has been made in this case it will not bring Suzanne back into her family's lives," the police department said. "Our thoughts and prayers are with Suzanne Bombardier's family and we hope this mystery being solved offers some level of comfort for them."
Det. Gregory Glod, who was assigned to the case the day after Bombardier disappeared, told the East Bay Times that he had become convinced of Bacom's guilt during the investigation but police couldn't gather enough proof for prosecutors to file a case.
"My prayers have been answered .… Probably not too many days have gone by that I haven't thought about this case," Glod told the newspaper. "This has made my life complete to be quite honest with you."
Bacom has a lengthy criminal history that stretches back to 1973, when he was arrested in Mountain View in Silicon Valley for rape, robbery, assault with intent to commit murder and oral copulation. He was convicted in 1974 of first- and second-degree burglary, assault with intent to murder and sodomy and sentenced to five years to life in prison.
In February 1981, he was arrested for robbery and rape in Isleton and convicted of first degree burglary, robbery, rape and sodomy. He was sentenced to 24 years in prison.
In 2002, he was convicted in Contra Costa County of failing to properly register as a sex offender and was sentenced to four years in prison.
The Antioch Police Department will be working with other law enforcement agencies to determine if Bacom has been involved in other murders and/or sexual assaults.
Anyone with information regarding Bacom's criminal conduct is asked to contact Detective Leonard Orman at (925) 779-6918.
For more California news, follow @brittny_mejia
ALSO
Jurors vote for death penalty for mother's boyfriend in torture killing of 8-year-old Palmdale boy
He spent 39 years behind bars for two murders he didn't commit. Gov. Jerry Brown just pardoned him
LAPD probing new sex assault accusation against Roman Polanski, though the case can't be prosecuted
---
The stories shaping California
Get up to speed with our Essential California newsletter, sent six days a week.
You may occasionally receive promotional content from the Los Angeles Times.