He spent 39 years behind bars for two murders he didn't commit. Gov. Jerry Brown just pardoned him
At the time, police said it was the most heinous crime Simi Valley had ever seen.
A young mother, Rhonda Wicht, was beaten, raped and strangled with a macrame rope in her apartment. Her 4-year-old son, Donald, was smothered in his bed, presumably because he might have identified his mother's killer.
On that early November morning in 1978, the suburban town of 75,000 people saw its first double murder.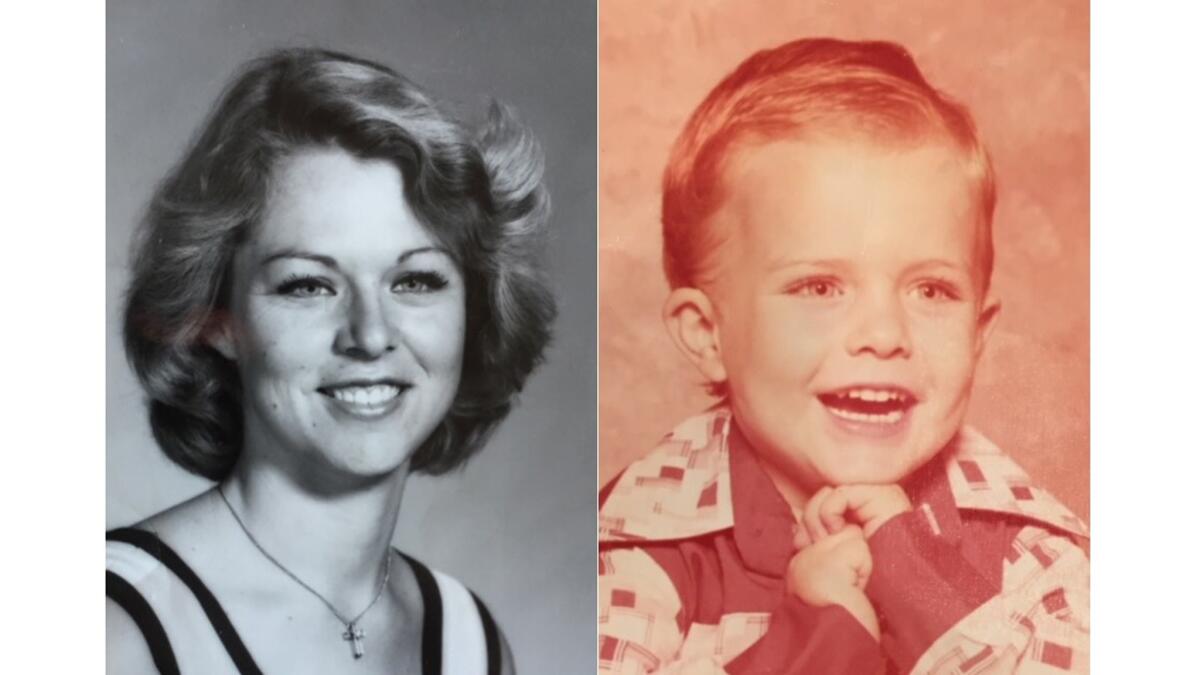 Investigators quickly zeroed in on Craig Coley, the son of a retired Los Angeles policeman who had dated the 24-year-old victim for nearly two years.
Coley, who worked as a night manager at a restaurant, was convicted after a second trial. The first trial resulted in a hung jury after four weeks of deliberations, with 10-2 in favor of guilt. A second jury convicted him in 1980 of two counts of first-degree murder, and he was sentenced to life in prison without the possibility of parole.
During his 39 years behind bars, Coley maintained his innocence. Now, authorities say they agree with him.
Gov. Jerry Brown on Wednesday pardoned Coley, now 70, citing investigations in recent years that concluded he was wrongfully convicted. Brown ordered Coley's immediate release.
Simi Valley police think Coley is the longest-serving prisoner in California to have been granted clemency.
According to the pardon, police officials think the detective who originally investigated the case "mishandled the investigation or framed" Coley. Further details were not immediately available.
Michael Schwartz, a prosecutor with the Ventura County district attorney's office, said Thursday that his agency has "not determined at this point that a detective engaged in misconduct, but our office and the Simi Valley Police Department are continuing to investigate all aspects of the case to determine what happened and who is responsible."
Coley had no criminal history and has been a "model inmate" during his incarceration, avoiding gangs and dedicating himself to religion, Brown wrote.
"The grace with which Mr. Coley has endured this lengthy and unjust incarceration is extraordinary," Brown wrote in the pardon. "It is my hope that any and all individuals responsible for the murder of Rhonda and Donald Wicht are brought to justice."
Simi Valley Police Chief David Livingstone reopened Coley's case in October 2016 after a retired detective raised concerns about whether Coley was guilty. Investigators later found that a key piece of evidence used to convict him contained others' DNA but not his.
At trial, prosecutors presented evidence that a vehicle similar to Coley's was seen at Wicht's apartment the night of the killing, that a bloody towel and T-shirt were found at Coley's home and that he was depressed because Wicht wanted to break up.
But witnesses described Coley as a "second father" to Donald, and Rhonda Wicht's mother told reporters that her family thought of Coley as their son.
Defense attorneys criticized Simi Valley police for failing to investigate three other possible suspects, according to news accounts at the time. And the Simi Valley Mirror, a weekly tabloid, published reports asserting that investigators had the wrong guy.
"Coley Truly Appears to be Wrong Man," one front-page headline read during the trial. An editorial named another man believed to be a suspect in the case.
Ventura County Dist. Atty. Gregory D. Totten and Livingstone released a joint statement Wednesday saying authorities have reopened the case in hopes of finding the real killer or killers.
"This case is tragic," the statement said. "An innocent woman and a small child were murdered. Craig Coley has spent 39 years in custody for a crime he likely did not commit. The real murderer or murderers have not been brought to justice."
alene.tchekmedyian@latimes.com
Twitter: @AleneTchek
ALSO
L.A. County to pay $15 million to man wrongfully convicted of murder
Man in prison for 16 years in 'teardrop rapist' case has conviction tossed
How an ex-FBI profiler helped put an innocent man behind bars
---
UPDATES:
Nov. 23, 11:30 a.m.: This article was updated to include a statement from the Ventura County district attorney's office regarding the alleged police misconduct.
Nov. 22, 9:35 p.m.: This article has been updated throughout with additional background information.
This article was originally published on Nov. 22 at 5:05 p.m.
Sign up for Essential California for news, features and recommendations from the L.A. Times and beyond in your inbox six days a week.
You may occasionally receive promotional content from the Los Angeles Times.