Under Obama, a gold mining firm was fine with a Mojave Desert monument. Under Trump, an about-face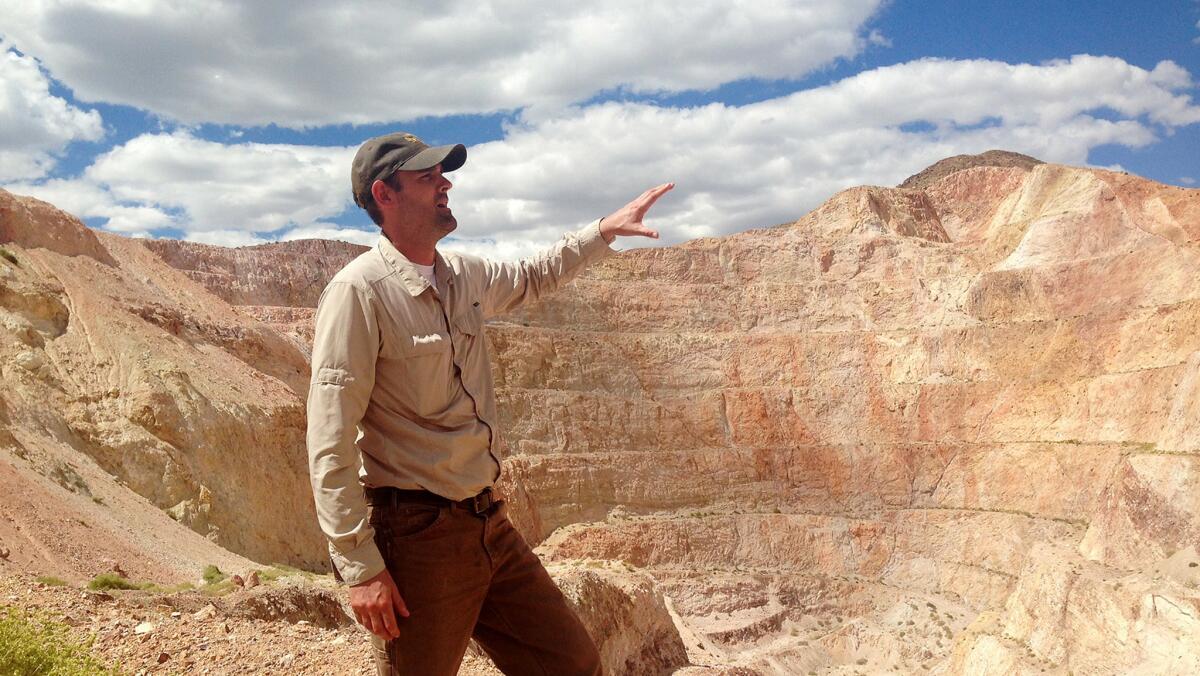 Reporting from Castle Mountains National Monument —
Less than a year ago, President Obama's designation of a new national monument in the eastern Mojave Desert — featuring a row of jagged peaks rising above native grasslands and Joshua trees — was hailed as a compromise that served the goals of conservationists and the mining industry.
The 20,920-acre monument surrounded, but did not include, an open-pit gold mining operation at the southern end of the Castle Mountains. That allowed Newcastle Gold Ltd. of Canada to proceed with plans to excavate 10 million tons of ore from its 8,300-acre parcel through 2025.
"The company appreciates that it has been consulted throughout this process," Newcastle said at the time. "The new land designation reflects a compromise position that meets our needs as well as respecting the interests of other stakeholders in the area."
So, conservationists said, they were caught off guard to learn Newcastle's position shifted after the Trump administration moved to roll back federal protections on many of the monuments created by previous administrations.
Castle Mountains National Monument was not on the list of 27 sites proposed for status modification or elimination. In a plan delivered Thursday to the White House, but not released to the public, Interior Secretary Ryan Zinke said he has suggested the president make changes at "a handful" of those monuments.
Yet letters obtained through a Freedom of Information Act request show that Newcastle and Rep. Paul Cook (R-Yucca Valley) have told Zinke the designation was made without adequate public outreach or input from the company.
The firm's recommended solution: Reduce the size of Castle Mountains National Monument by 50%.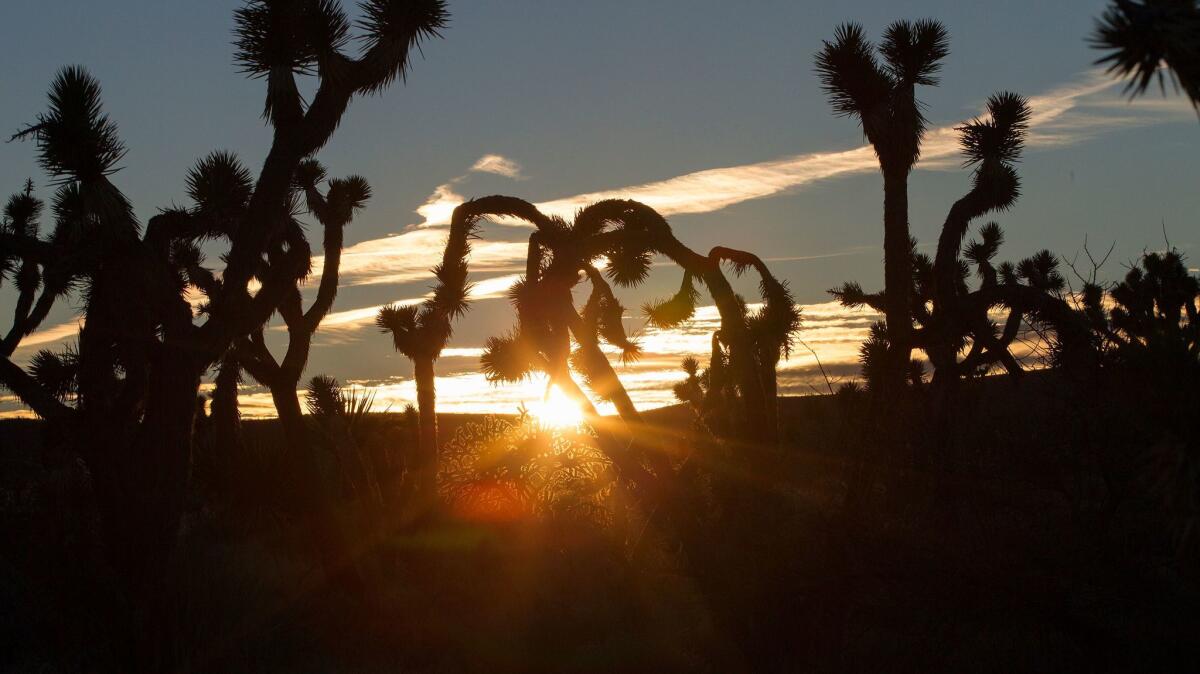 "The company gave its word that the deal we struck nearly a year ago was good," David Lamfrom, director of California and desert wildlife programs for the National Parks Conservation Assn., said last week. "So we're … furious to learn that the company and its supporters have been secretly complaining that the process was unjust."
In an interview, Gerald Panneton, chief executive of Newcastle, confirmed that the company met with Interior Department officials in June to discuss shrinking the monument. He dismissed the company's initial cheery assessment of Obama's designation as "words used to calm investors."
"There were never adequate consultations with us," said Panneton, who joined the company after the designation was made. "That's a problem because we need room to explore and grow."
In an opinion piece published Wednesday in the Desert Dispatch newspaper, Cook accused Obama of creating the Castle Mountains monument under the Antiquities Act "without a public meeting or public comment" as part of a "backroom deal" with conservationists. He also said Trump has specifically asked Zinke to modify the monument.
Alex Hinson, a spokesman for the U.S. Department of the Interior, declined to comment.
The area where the monument is located, about 100 miles south of Las Vegas, has a long history of battles pitting preservationists against mining, grazing and recreational interests.
In the late 1980s, plans to use a controversial gold-mining technology came under attack by environmentalists, who claimed it would dry up a perennial spring and attract wildlife to cyanide-laced water.
In 1994, the mineral-rich portion of land was carved out of the adjacent Mojave National Preserve at the request of Sen. Dianne Feinstein (D-Calif.), who recognized the economic value of its gold mining operations. The then-Viceroy Mine produced more than 1 million ounces of gold by the time its main pits — dubbed Leslie Ann, Oro Bell and Jumbo — were shuttered in 2001 due to low gold prices.
Standing one recent day at the edge of a mining pit dug into the mountains, Newcastle environmental manager Aren Hall smiled and said, "Impressive, isn't it?"
Panneton said Newcastle aims to resume production next year.
"We're more than happy to sit down with environmental groups and work out our differences," he said. "For example, the mine could help subsidize the monument and Mojave National Preserve once it's up and running and making a profit."
Lamfrom, however, has his doubts.
"The company's word is not as good as gold," he said
Here are the national monuments being reviewed under Trump's order »
Twitter: @LouisSahagun
ALSO
Interior Department identifies 'a handful' of national monuments to shrink in its report to Trump
Farmed Atlantic salmon escape into Washington state waters. Here's why fishermen are worried
A new gold rush is on, sparked by California's post-drought snowmelt
Sign up for Essential California for news, features and recommendations from the L.A. Times and beyond in your inbox six days a week.
You may occasionally receive promotional content from the Los Angeles Times.