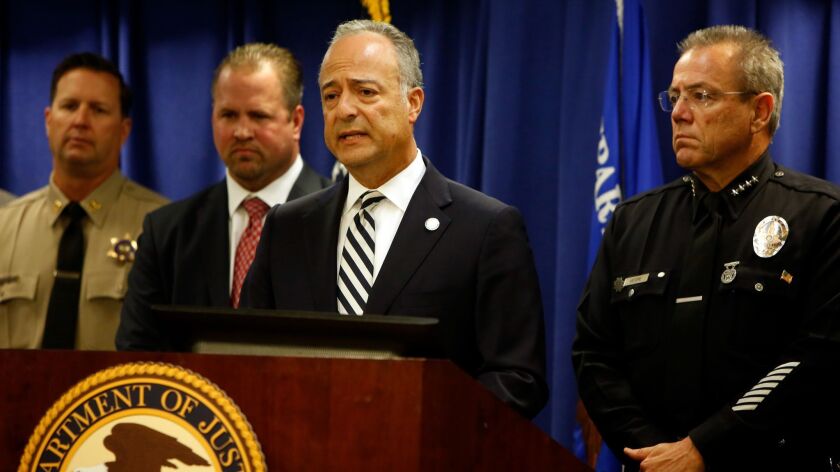 Federal authorities have released an affidavit regarding a man who has been charged with planning a terror attack.
Mark Stevens Domingo, 26, an Army veteran, was arrested Friday night after he took delivery of what he thought was a live bomb from an undercover law enforcement officer posing as bomb maker, authorities said. He was charged with attempting to provide material support to terrorists. Authorities believe he planned to detonate an IED at a rally scheduled to take place in Long Beach this last weekend.
Prosecutors believe Domingo sought retribution for the March 15 attacks at New Zealand mosques where 49 people were killed.
READ MORE: Man plotted terror attacks in L.A. County to cause 'mass casualties,' authorities say »
---