L.A. police chief goes public with concerns over Google Waze app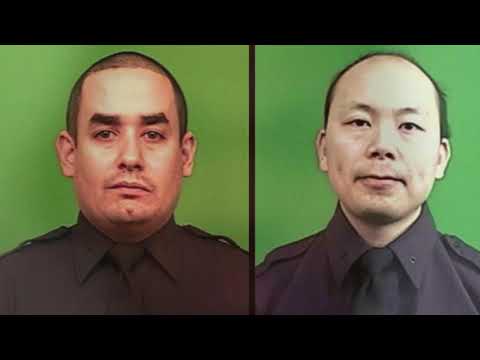 Google responds to police concerns over the officer location function on its Waze app
As the Tuesday afternoon rush hour approached, the Waze traffic map for the San Fernando Valley was lighting up with users reporting fender-benders, stalled cars, scattered debris and other commuter obstacles.
One of the more frequent reports, however, was of police officers. Users tracked one officer driving on the 405 Freeway near Sherman Way. Several spotted a cluster of police cars along a one-mile stretch of Sepulveda Boulevard. Another officer was spotted on Woodman Avenue.
It takes only a couple of clicks of the traffic cop icon to post an officer's general location. Waze asks whether the officer is "visible" or "invisible."
------------
FOR THE RECORD:
Waze app: An article in the Jan. 28 Section A about LAPD Chief Charlie Beck's concerns about officers being tracked using the Waze app quoted Sandra Lipschultz as saying she uses the app to avoid speed traps. Lipschultz was talking about other types of ticket traps.
------------
Such real-time traffic reporting has made Google-owned Waze wildly popular. But the police location button is coming under criticism from some police officials who fear the feature could put officers in jeopardy.
Los Angeles police Chief Charlie Beck made the dispute public this week when he released a letter he wrote to Google's chief executive expressing his concerns and asking for a "dialogue" to make sure the app isn't misused to target officers.
"It is not always in the public's best interest to know where police are operating," Beck said, explaining the letter. "There is a criminal element that are able to ply their trade and ply their craft more effectively by knowing where police are."
While most use the police button to alert fellow Waze users to slow down, Beck said: "The risk outweighs the benefits.I understand their point that people may drive better if they know a police officer is around the corner, but I also think they don't post locations of police buildings."
Waze responded Tuesday, defending the app and saying that many in law enforcement support it because "most users tend to drive more carefully when they believe law enforcement is nearby."
This is far from the first time law enforcement has worried about citizens tracking officers' whereabouts. It's a debate that dates to the CB craze of the 1970s, when truckers and others monitored police movements on citizens band radios.
But social media is forcing police to again rethink their relationship with the public, sometimes in ways they never expected.
Over the last few years, agencies have become aggressive about communicating with the public in real time on various social media platforms, whether it's updates on a brush fire or a police manhunt.
When a serial arsonist was setting fires in the Hollywood area in 2011-12, L.A. authorities won praise for using Twitter and Facebook to crowdsource the fires from witnesses and disseminate accurate information quickly.
But it's different when police don't have control over the information.
In his letter, Beck didn't cite a specific case in which Waze was used to target police. But he did note the case of Ismaaiyl Brinsley, who killed New York Police Department Officers Rafael Ramos and Wenjian Liu last month. Police reports say Brinsley was looking for police to kill and randomly came across Ramos and Liu sitting in their cars. But Beck said Brinsley had previously used Waze.
For Waze users, the police feature is valuable simply as a bit of insurance against getting a ticket.
"For me, it is warning for me to slow down and avoid a speeding ticket," said Los Angeles barber John Kim, 23. "Half the time the cops are gone when you get there."
Sandra Lipschultz, 71, said the police alerts could help her avoid ticket traps at certain Los Angeles intersections.
------------
For the record
Jan. 28, 10:38 a.m.: An earlier version of this article incorrectly referred to speed traps. Lipschultz was speaking about other types of ticket traps.
------------
"It does kind of level the playing field," Lipschultz said.
It's far from clear how widespread the law enforcement concerns about Waze are.
Sergio Kopelev, a reserve deputy in Southern California, was one of the first to raise the issue, speaking to deputies at a National Sheriff's Assn. conference Thursday.
"The trouble with Waze is it puts a level of risk to law enforcement," Kopelev said of its Police function.
Officials at the Los Angeles County and Orange County sheriff's departments said they are still assessing the Waze issue.
But other law enforcement agencies don't see the app as a threat.
Police officials in Mountain View, Calif., where Google is based, created their own Waze account to let the public know where officers would be stationed. They stopped only because the effort didn't generate much response from users. They continue to post information about police locations on other traffic apps — and don't see cause for alarm.
"If somebody is bent on killing officers, Waze is not going to be one of the things they use," Mountain View Police Sgt. Saul Jaeger said. "We tend to get lost in technology for technology's sake."
Sam Castaneda, a security specialist for celebrities and a former Delano, Calif., police officer, said he doesn't see any reason to change the app.
"A good cop knows his surroundings and is probably more likely to be hit by a DUI driver than attacked by a crook using technology," Castaneda said. "People are always going to know where cops are.... If a crook wants to know where a cop is, a more accurate tool would be a scanner."
Indeed, Twitter is now home to numerous people who monitor police scanners and provide running accounts of what police are up to.
One of them is Alex Thompson of Venice, who operates the popular Twitter account @Venice311, where she tweets about the latest crime and police happenings.
Monitoring her mobile police scanner, Thompson tweets about crime as it happens, even providing addresses.
Before setting up the account, she said she talked to an LAPD captain who was supportive of her idea. Thompson said Waze should work with police to find a middle ground, or drop the feature altogether.
"There will always be people who want to track police movements for various purposes," she said.
Twitter: @VeronicaRochaLA
Twitter: @LACrimes
Sign up for Essential California for news, features and recommendations from the L.A. Times and beyond in your inbox six days a week.
You may occasionally receive promotional content from the Los Angeles Times.