Inside the fight against California's charter schools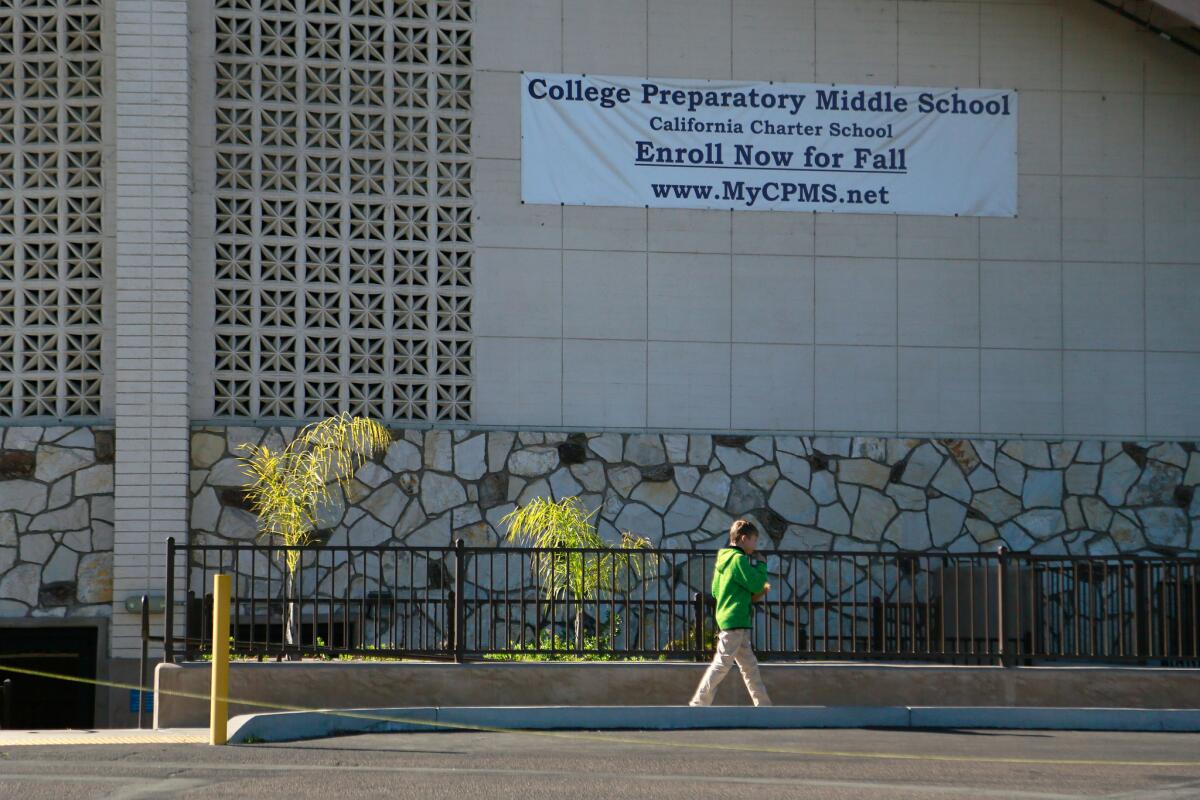 The growth of charter schools has jolted the landscape of public education in San Diego County. And despite efforts to limit the spread of these independently run schools, there's no sign of their expansion slowing down.
In the 2008-09 academic year, 38,680 students attended 73 charter schools in San Diego County. This year, 69,685 students are enrolled in 124 charters. But with growth comes questions.
Twenty-five years after the California Charter School Act allowed public money to fund charter schools, which can be privately run and are often not unionized, advocates across the county and the state are waging legal and legislative fights. These disputes have led to tense relationships in districts that are scrambling to recoup the thousands of students who have sought alternatives.
The idea behind charter schools was that in exchange for freedom from portions of state and local education codes, charter schools are supposed to foster innovation and improve academic achievement. And it's clear that from High Tech High to Health Sciences High and Middle College to the Classical Academies, San Diego County charters have reinvented public education for thousands of students.
But the rise of corporate charters, independent-study programs and lawsuits over districts that approve charters to operate outside their boundaries — often for a financial incentive — has raised questions about whether charters require new checks and balances or even an outright ban.
All told, about one-fifth of students in the San Diego Unified School District have turned to charters. The district expects that figure to climb to 30% within a decade, largely because of the growth of "independent-study charters," which combine classroom-based instruction with computer-based programs. Of San Diego's 124 charters, 43 fall into this category, offering everything from access to a full campus of resources to a virtual education experience using mostly computers.
The track record of charters has been mixed. In some cases, charters outperform district-run schools, but not always.
***
Charter advocates say school districts feel so threatened by their successful programs that efforts to get the most promising charter schools approved and into public facilities have been met with hostility. Escondido Union School District has assigned a task force to study how to reverse its 12% decline in enrollment, which was partially due to charters.
"School districts are on the hunt, and they are after charter schools and they criticize with impunity," said Jed Wallace, CEO of the California Charter School Assn. "There are known parts of the county where the belief is there is no way to get a charter approved. It doesn't take that many schools to get turned down for people to realize the lights are turned out in San Diego County."
But even as Wallace says he wants to improve the process for greenlighting new schools, a statewide anti-charter group with ties to San Diego County is hoping to end the conversation entirely. Voices Against Privatizing Public Education is working to place an initiative on the November ballot to repeal the Charter School Act of 1992, a significant undertaking that will require some 400,000 signatures.
"This is the end of our democracy if we don't have public schools — and I do not believe charter schools are public," said Nina Deerfield, a member of the group who has promoted the anti-charter movement in her Alianza North County newspaper. "We can't keep suing for every single infraction — we will spend the rest of our lives in court."
Making charters illegal in California may sound drastic, but it's not unprecedented. The Washington State Supreme Court ruled last year that privately run charters are not public schools because their governance boards are appointed, not elected. Meanwhile, advocates and philanthropists are trying to preserve Washington's charters.
***
As online charters appeal to more students, school districts are responding by offering online classes on traditional campuses.
A report released last year by San Diego Unified showed 77% of the 2,156 students at the Charter School of San Diego were mostly from five of its high schools: Morse (274 students), San Diego (263), Lincoln (258), Hoover (147) and Crawford (102).
The district has proposed preliminary plans to open learning centers at those five high schools that offer independent-study programs similar to those at charters, as well as college- and career-counseling services and "credit-recovery" online classes designed to allow students to retake failed or incomplete courses.
Meanwhile, San Diego Unified has clamped down on the charters that serve its students under operating agreements with other school districts.
San Diego Unified sued to shut down the Endeavor Academy, which operated in a Clairemont church under a charter with the Alpine Union School District. Endeavor's corporate headquarters is 150 miles away in Santa Clarita.
A Superior Court judge ruled last year that San Diego Unified was never notified of the charter prior to its approval as required by law. What's more, the courts ruled that the charter wrongly billed itself as independent study.
Since then, San Diego Unified and several other districts have sued charters and their far-flung authorizing districts. The litigation has added to the growing divide between charters and districts, perhaps fueling efforts to find alternate routes to authorization.
***
School districts throughout California have urged the state to strengthen rules for authorizing charters to, among other reasons, prevent districts from approving charters because of a financial incentive. A few small East County districts have approved dozens of charters to operate in other districts because they can receive a portion of the charter's revenue without any threat to their own enrollment or attendance funds.
Gov. Jerry Brown vetoed legislation in 2014 that would have done just that because it would have threatened existing charters. Brown assigned a team to analyze the matter, and that team is "still underway," a spokesman said Friday.
The California Charter School Assn. opposed the legislation vetoed by Brown, along with a subsequent bill that would prevent school districts in poor financial standing from approving charters.
But Wallace said charters want to improve the system.
"We would like to see California's charter school authorizing structure improve such that if there are school districts that should not be authorizing schools, the state board should be able to make the necessary changes," he said.
This article was first published in the San Diego Union-Tribune.
Sign up for Essential California for news, features and recommendations from the L.A. Times and beyond in your inbox six days a week.
You may occasionally receive promotional content from the Los Angeles Times.