UC system's global rankings slip amid funding cuts, international competition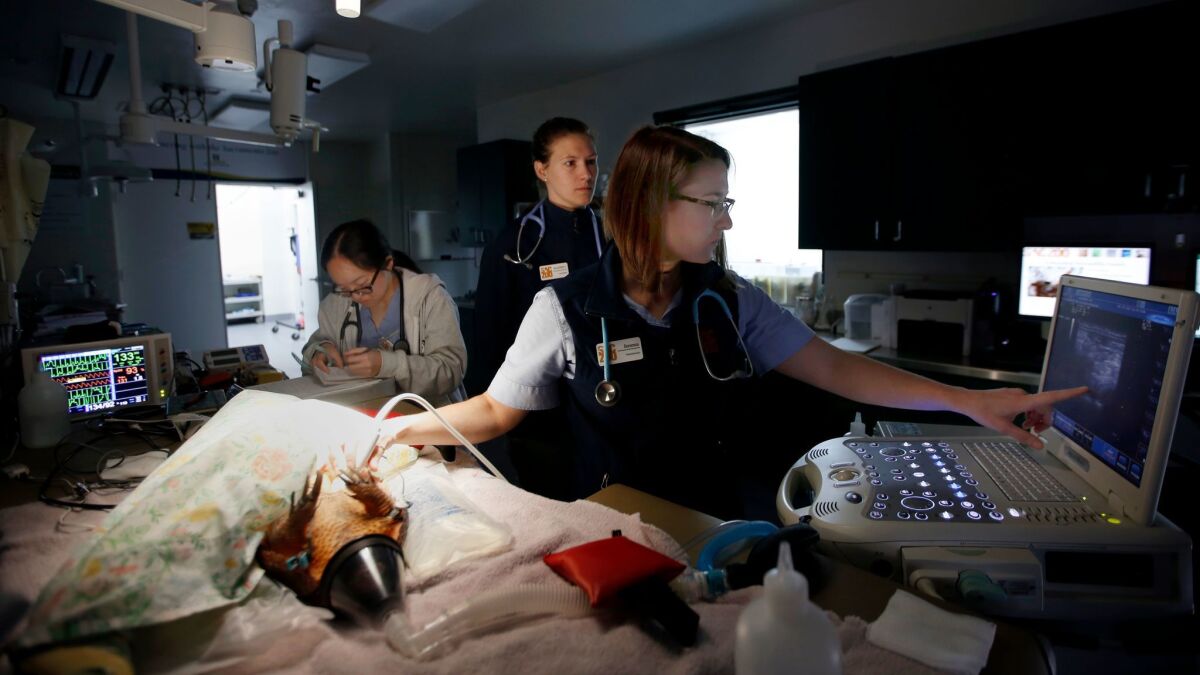 The University of California has slipped in the rankings of an annual global survey of higher education, escalating concerns that funding woes and growing international competition are beginning to erode the quality of the nation's top public research university.
The survey released Wednesday by QS Quacquarelli Symonds, assessed nine UC campuses in more than three dozen subjects. Ratings dropped in 80 categories and improved in 24.
UC Berkeley and UCLA still were ranked in the top 10 universities in the world — with Berkeley tied with Harvard for third and UCLA in seventh place — but the biggest declines came at those flagship campuses. UCLA slipped in 22 subjects and improved in four while UC Berkeley dropped in 15 areas and rose in two. In civil and structural engineering, for instance, UCLA's ranking fell from 40th to 51st and Berkeley's from second to fifth.
"This is the first year where it's been so significant," Jack Moran, QS spokesman, said of UC's slippage across campuses and subject areas.
The higher-education report by the London-based analyst is one of the most closely watched.
The annual survey assessed 1,138 universities worldwide in terms of academic reputation, graduates' employability and research performance — based on the number of academic papers produced and how many times they were cited. The researchers sent surveys to 75,000 faculty members and 40,000 hiring managers around the world to assess institutions' reputations for academic excellence and the employability of their graduates. UC campuses received rankings in 40 of 48 total subjects considered, from accounting to veterinary sciences.
UC faculty leaders said the results confirm their fears that the university's excellence would decline without greater state investment. The state share of costs per student dropped from $14,690 in 1996 to $7,160 in 2017, according to UC data. The university has made up some of the difference by hiking tuition and increasing the number of out-of-state students, who pay more, but both efforts have sparked opposition.
"There has been a steady, sustained disinvestment in the UC and this is the inevitable result," said Shane White, chairman of the UC Academic Senate. "This is probably the tip of the iceberg."
UC's funding woes, White said, are beginning to cripple the university's ability to keep top-notch faculty members from jumping to rivals with deeper pockets. In 2013, USC wooed away a leading UCLA neuroscientist and his 100-person lab. Two years later, USC's successful recruitment of a UC San Diego expert in Alzheimer's disease kicked off a high-stakes legal battle over which campus owns the research.
But the bigger concern, White said, was the steady loss of rank-and-file professors. Five of his most respected colleagues in the UCLA dentistry department, he said, have left in recent years. Some have gone to other universities. Others have gone into private practice or taken government jobs or jobs at nonprofits.
"There's a sense that we're losing some of the best and the brightest at the high point of their careers," White said.
Robert May, the Academic Senate's vice chairman and a UC Davis philosophy professor, said he has seen a similar trend at his campus. He said Davis recently lost a leading faculty member to Northwestern University, which offered about $20,000 more in salary. Meanwhile, financial constraints kept his department from successfully recruiting two professors, he said.
May and White said that such cases belie Gov. Jerry Brown's famous assertion during his first term that UC professors should be satisfied with "psychic income." The financial squeeze has forced most campuses to replace more senior faculty who leave with junior faculty, creating at least a short-term gap in expertise.
A 2016 survey of about 100 UC faculty members considering other options found that salary was most frequently cited as a reason to leave. Other top reasons included the quality of colleagues and reputation of the institution or department.
Ultimately, about 44% of those faculty members surveyed by Harvard University's Collaborative on Academic Careers in Higher Education decided to leave. Susan Carlson, UC's vice provost for academic personnel, called it a "constant challenge" to retain and recruit high-quality faculty.
"It reinforces the importance of compensating faculty before they think about looking elsewhere for work," Carlson said.
The declines in UC's rankings were part of a broader dip in performance among American universities, the researchers said. Among schools with the highest number of subjects ranked in the top 10, UC Berkeley slipped from second to third place, outperformed by the University of Cambridge and the University of Oxford in England. Overall, U.S. universities took a smaller share of top positions than they did last year.
Asian universities in particular are investing billions of dollars in boosting their research programs, Moran said. The National University of Singapore made the top 10 list this year for the first time.
"To be clear, it's going to be some time before the U.S.'s preeminence as a higher-education research nation could reasonably be said to be in dispute," Ben Sowter, QS research director, said in a statement. "But our 2018 results indicate that it is being relentlessly diminished by increasingly competitive research programs in nations around the world."
---
The stories shaping California
Get up to speed with our Essential California newsletter, sent six days a week.
You may occasionally receive promotional content from the Los Angeles Times.