L.A. charter school closes due to low enrollment; campus was in network co-founded by Ref Rodriguez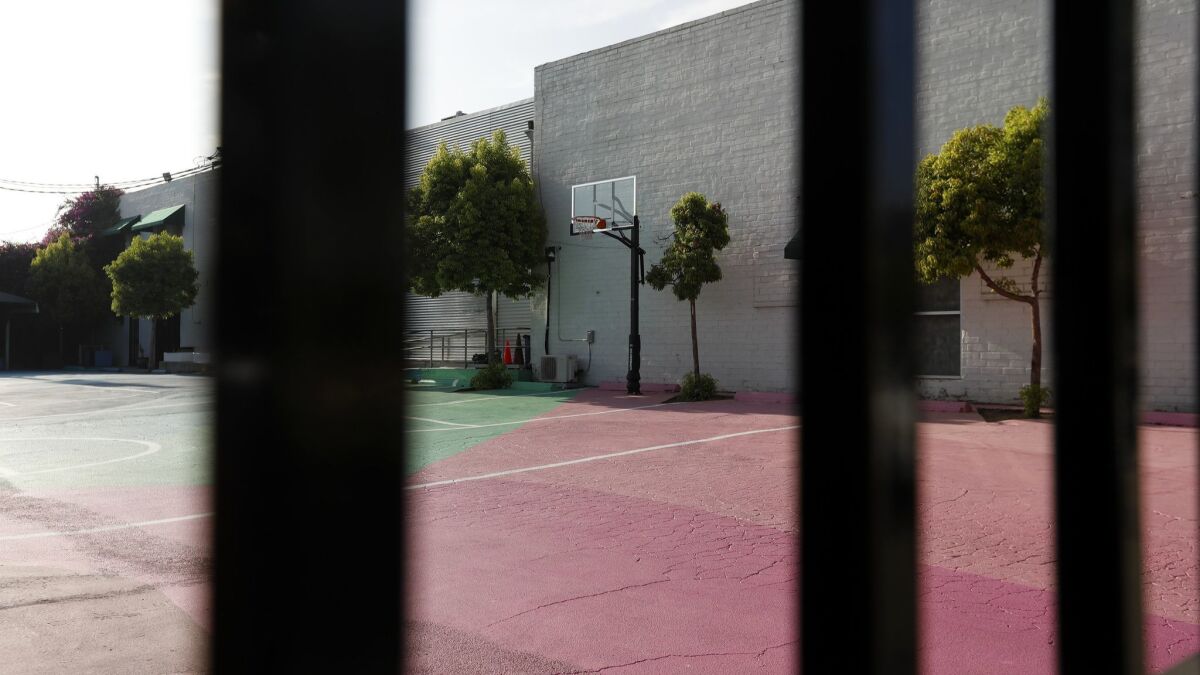 On the fourth day of its second school year, an Eagle Rock charter school closed its doors this week, leaving parents and students disappointed, angry and tearful — and bucking the usual narrative of ceaseless charter growth.
PUC iPrep Charter Academy had dual-language programs in English and either Spanish or Mandarin — the sort of offerings that are usually popular. But it was in an area with too many good school options, and it enrolled too few students.
It may or may not have been a factor that the school was part of Partnerships to Uplift Communities, the group of charter schools co-founded by Ref Rodriguez, who resigned from the Los Angeles Board of Education in July after pleading guilty to criminal charges related to his campaign for office.
The school aimed to enroll 275 students this year, although the organization told parents it would try to make things work with 200. But by Wednesday, it had only 114 students — and PUC's board voted to shut it down.
"The last thing we wanted to do was disappoint the families who had chosen this school, but we can't run the school without a certain number of students," said Naush Boghossian, the school group's spokeswoman. "It would have been impossible to continue to enlist high-quality staff and provide the kinds of programs that the kids and their families deserve."
The PUC school — which served students in kindergarten through second grade and in grades 6-8 — is the second charter to close in Eagle Rock in the last several months. That other school also was in a school network that got some bad publicity, which may have affected recruitment efforts. Then again, the neighborhood has become saturated with public schools, and the other school also cited low enrollment.
There is no limit on how many independent charter schools can open for business. And there's no question that their rapid growth has contributed mightily to steady enrollment decline in Los Angeles Unified, exacerbating financial problems in the nation's second-largest school system. But other demographic changes also are shrinking enrollment and some charters, too, have felt the pinch.
In Eagle Rock, charters face stiff competition from traditional schools. Nearby campuses operated by Los Angeles Unified are doing well. Some also have loyal followings or have upped their appeal by developing new programs.
Benjamin Feinberg, a math teacher at Burbank Middle School, keeps track of how local schools are doing on his blog, School Data Nerd. As charters increase, he said, "inevitably they will begin taking enrollment from each other, not just from traditional schools … I don't think that the approval of these charter schools was really thought through in terms of enrollment of the entire Northeast Los Angeles region."
He noted that several elementary schools and all four nearby L.A. Unified middle schools, including his own, now have magnet programs, established to attract and retain students.
The situation, of course, varies by neighborhood.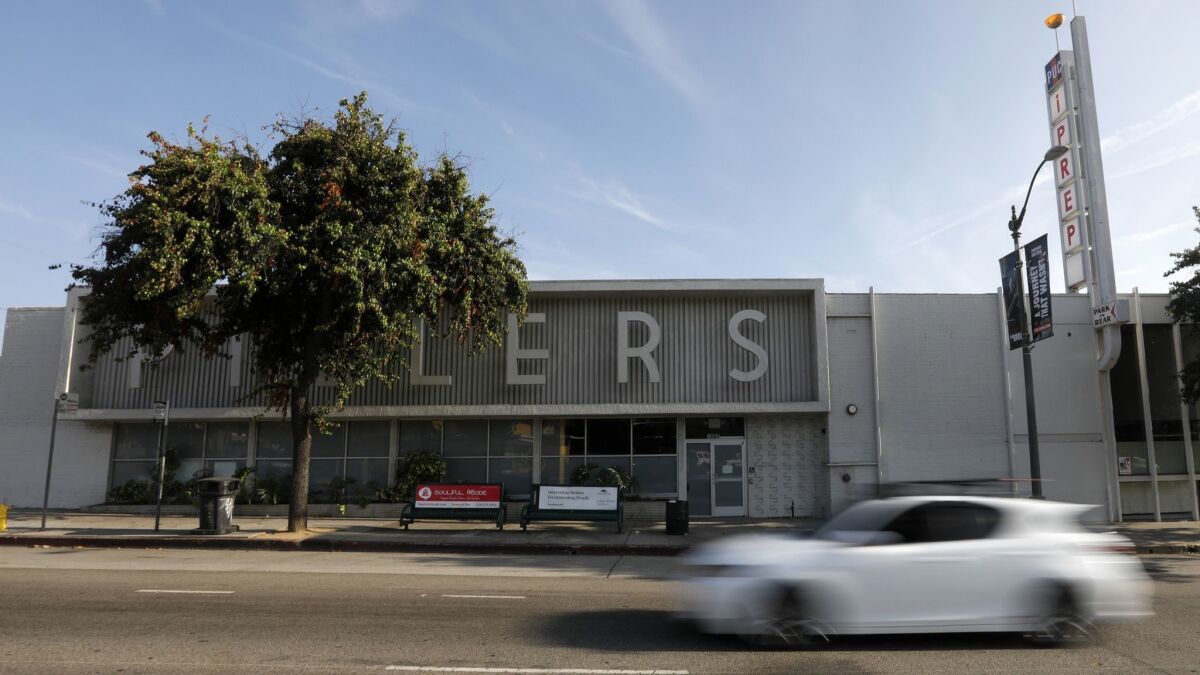 Ruben Alonzo wanted to open his brand-new Excelencia Charter Academy in East Los Angeles, where he felt there would be enough students. He said he had non-binding commitments from about 185 families. But then L.A. Unified offered space in nearby Boyle Heights, which he accepted because finding classroom space can be difficult.
Boyle Heights, however, has a deeper saturation of schools, he said. That factor and the sudden change to his recruiting area has made things tough. He had 68 students when his school opened this month, but remains optimistic about building quickly from there.
PUC iPrep ended up in Eagle Rock because it had an opportunity to sublease from another charter, Renaissance Arts Academy, which was moving to a new, larger space. At the time, iPrep's opening already was a year behind schedule.
Although iPrep appeared to be doing well academically, the PUC board decided to shut it down right away rather than risk leaving families stranded later in the school year.
"Not enough parents in the community wanted it," Boghossian said. "The demand wasn't there despite efforts to make sure families knew about the school and its unique language focus."
Some parents didn't get the message the school sent out, and clearly were angry or confused when they arrived Thursday morning to find it shut down. School officials said Friday that all parents have been assisted in finding places elsewhere, including among the other 15 PUC schools.
Jesus Rojas enrolled his son Gabriel at another PUC school but said of iPrep, "I really fell in love with this school."
PUC said overall enrollment across its schools has increased every year, from 4,208 in 2013-14 to 5,316 in 2017-18.
The last year has been challenging for PUC Schools. First, came news that Rodriguez faced political money laundering charges related to his 2015 school board campaign. He eventually pleaded guilty to illegally reimbursing donations made by friends and relatives, many of whom worked for PUC.
Still to be resolved are unrelated alleged conflict-of-interest allegations that PUC filed against Rodriguez last year, involving payments Rodriguez authorized from school accounts when he was a PUC executive. Rodriguez has denied wrongdoing.
PUC, which has seven charters up for renewal this year, has tried to distance itself from Rodriguez's problems, although a school district investigation into PUC's role, if any, appears to remain open.
The other charter to close recently in Eagle Rock was Celerity Rolas. It was operated by Celerity Educational Group, which was under criminal investigation.
Twitter: @howardblume
---
Life is stressful. Our weekly mental wellness newsletter can help.
You may occasionally receive promotional content from the Los Angeles Times.