Scott Folsom, an official and unofficial watchdog over L.A. schools, dies at 69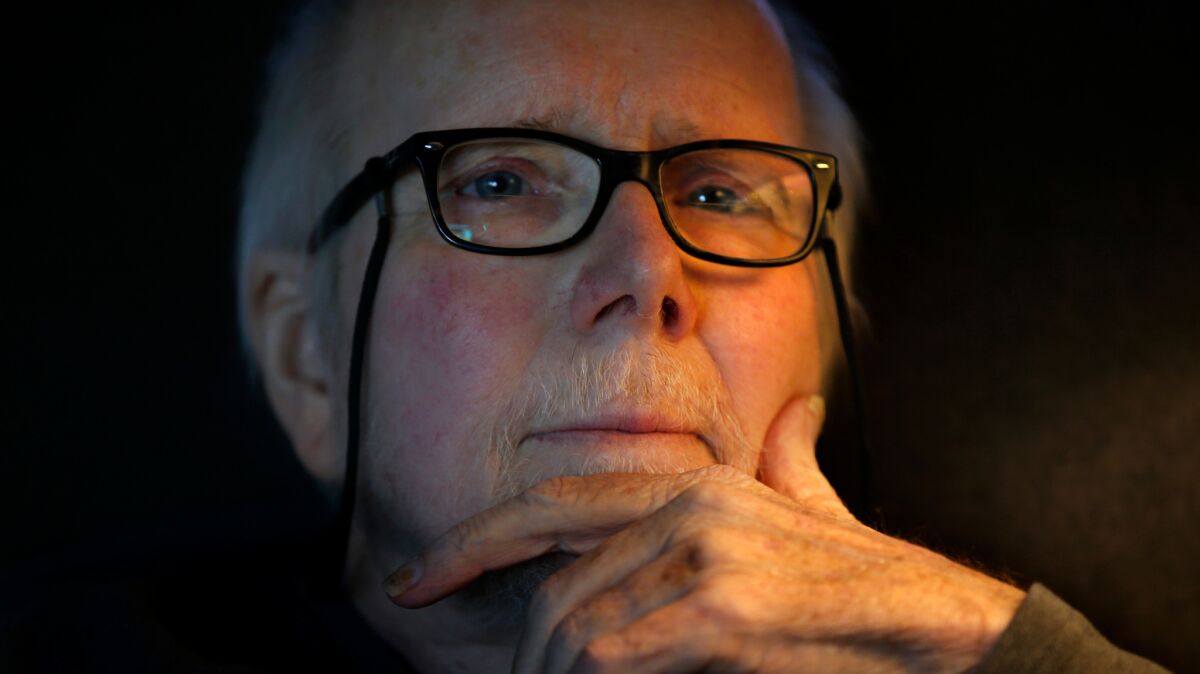 Scott Folsom, a freelance Hollywood producer who never made a big splash in show business, found his true calling in another role, that of official and unofficial watchdog over the Los Angeles Unified School District.
Folsom, 69, died Thursday after a two-year battle with cancer that almost never kept him from school board meetings or disabled his mildly acerbic, perceptive and long-running blog: 4LAKids.
For many in L.A., Folsom was the face of the Parent Teacher Student Assn., better known as the PTSA or PTA. His involvement began more than two decades ago, not long after his daughter Alana enrolled in Mt. Washington Elementary. He served in just about every capacity possible in the state and local PTSA.
As a parent representative, he also held many district positions. Starting in 2001, the Board of Education appointed him to the Bond Oversight Committee, which oversaw the nation's largest school-construction program. He served on that committee longer than any other individual, asking probing questions that made projects better or more efficient.
"He could be a burr in your saddle," former L.A. Unified Supt. Roy Romer said in a recent Steve Lopez column about Folsom. "But generally he was there when I needed him to help get the job done."
See the most-read stories in Local News this hour >>
Added Romer: "He was one of the keys...and we were on a remarkable roll. We built about $19 billion worth of schools."
L.A. schools Supt. Michelle King and school board President Steve Zimmer issued a joint statement: "He was, in many ways, the conscience of this district, supporting what was best for students, including arts programs, health services and health education."
On his blog or on a committee, Folsom could be counted on to speak his mind, including when he raised early, prescient concerns about district plans to provide an iPad to every student — a costly venture that eventually collapsed under political, technical and budgeting hurdles.
In his last blog entry, on July 10, Folsom gently chided "Their Excellences" on the school, who preached the virtues of conciseness before reelecting Zimmer as president.
"Steve is a dear friend — and brevity has never been his strongest point….In the end the meeting collapsed into a deep, robust and verbose discussion about brevity. 'We have met the enemy,' the cartoon possum says. 'And he is us!'"
Folsom was born in San Diego on June 17, 1947, to a commercial pilot and an actress — the family moved Los Angeles in time for Folsom to receive his entire grade-school education in L.A. Unified. He graduated from Hollywood High in 1966.
He never took his own schooling past coursework at Los Angeles Community college; his family isn't sure he earned a degree.
"He never felt that school was teaching him the things he needed," said his wife Linda. "He felt he was smarter than the teachers and he probably was."
Later, Folsom would become a passionate defender of teachers and their work.
After a job in a construction office, Folsom pursued Hollywood production work, where he met his wife, who had a knack and drive for production that Folsom lacked. She developed a successful career at Disney, while her husband plunged into L.A. Unified and the neighborhood council.
"Volunteering gave him a more grounded sense of self," said his daughter Alana.
"It was the thing that kept him going," said Linda, "having that purpose."
Besides his wife and daughter, Folsom is survived by step-brother Gerrit Folsom, step-sister Lindsey Folsom and his father Samuel.
Twitter: @howardblume
MORE LOCAL NEWS
A Trump election could harm L.A.'s Olympics bid, Mayor Garcetti says
The super scoopers are back! Powerful firefighting planes land in Van Nuys
Marchers stage rally in Hollywood to show support for law enforcement officers
The stories shaping California
Get up to speed with our Essential California newsletter, sent six days a week.
You may occasionally receive promotional content from the Los Angeles Times.