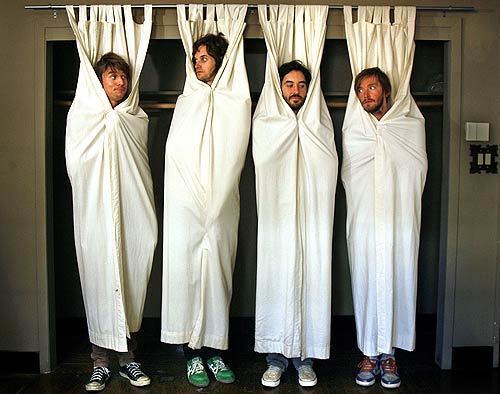 10 Images
Best of 2007: The Guide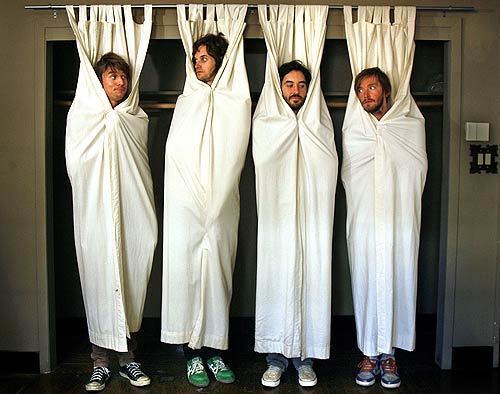 The L.A. rock band Deadly Syndrome took some curtain calls this year. From left, Will Etling, Jesse Hoy, Mike Hughes and Chris Richard.
(Rick Loomis / Los Angeles Times)
Ever feel like opening your own drive-in movie theater? Morgan Higby Night did, so he attached a movie projector to his 1956 Oldsmobile, found some big walls in downtown L.A., and started the Angel City Drive-In.
(Stefano Paltera / For The Times)
Office parties got you down? Jenna Fischer of TV's "The Office" knows the feeling.
(Jay L. Clendenin / Los Angeles Times)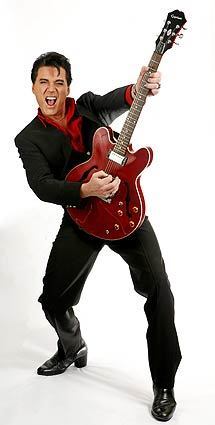 Many impersonate Elvis, but Trent Carlini does it better than most. His Las Vegas show tracks the whole spectrum of the King's career.
(Mark Boster / Los Angeles Times)
Then there's Big Elvis (Pete Vallee), whose Vegas review focuses on Presley's final years. It might be cheesy, but what better way to capture the era?
(Mark Boster / Los Angeles Times)
Pop-folk melodies have made Castledoor an L.A. band to watch. Taking them clockwise, from the top of the pyramid: Nate Cole, Coury Combs, Gabe Combs, Joel Plotkin, Brandon Schwartzel and Lisa Cole.
(Lawrence K. Ho / Los Angeles Times)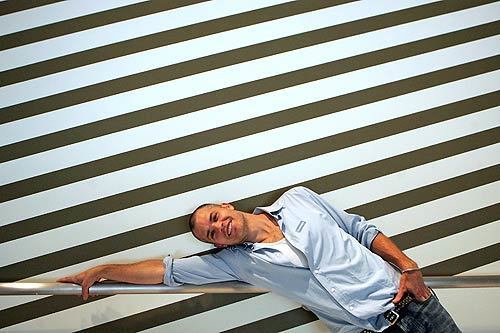 Timothy Olyphant -- actor, art lover and sports guy on the radio -- sees life from a different angle. Here he's in front of a detail of Terry Haggerty, Untitled, 2007, acrylic on wall installation at the Hammer Museum.
(Genaro Molina / Los Angeles Times)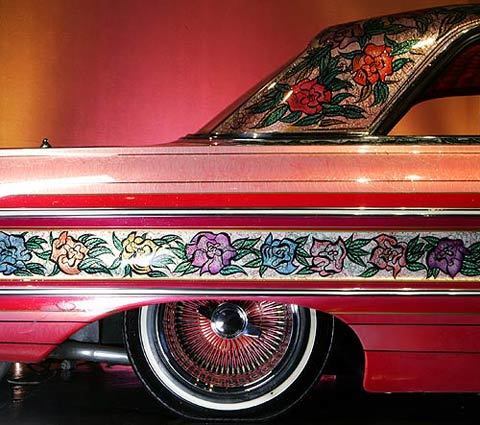 The Petersen Automotive Museum put the spotlight on lowrider cars, one of which was Jesse Valadez's Gypsy Rose -- a 1964 Chevrolet Impala covered with 150 hand-painted Mexican roses.
(Mark Boster / Los Angeles Times)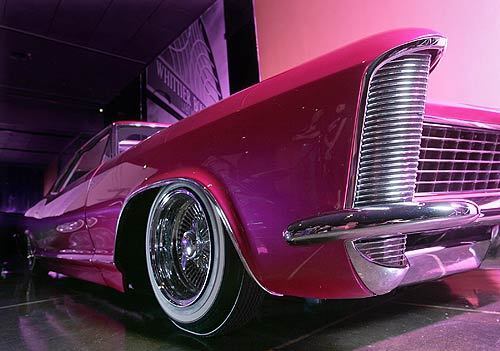 Also on display at the Petersen: a 1965 Buick Riviera called the She-Devil.
(Mark Boster / Los Angeles Times)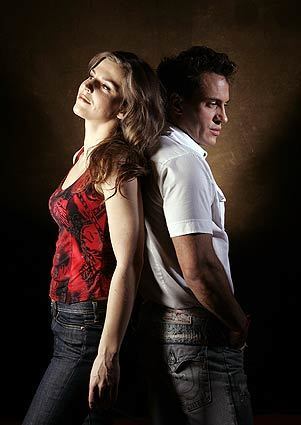 Opera is taking a cue from Hollywood: Good looks sell. Soprano Maija Kovalevska, left, and bass-baritone Erwin Schrott are two of the young faces of the art form.
(Mark Boster / Los Angeles Times)