10 Images
Nicole Richie: Life in pictures
A troubled starlet is born
Nicole Richie is the adopted daughter of R&B legend Lionel Richie.
She was born in the notoriously laid-back city of Berkeley, but her life since then has been anything but low-key.
(WireImage)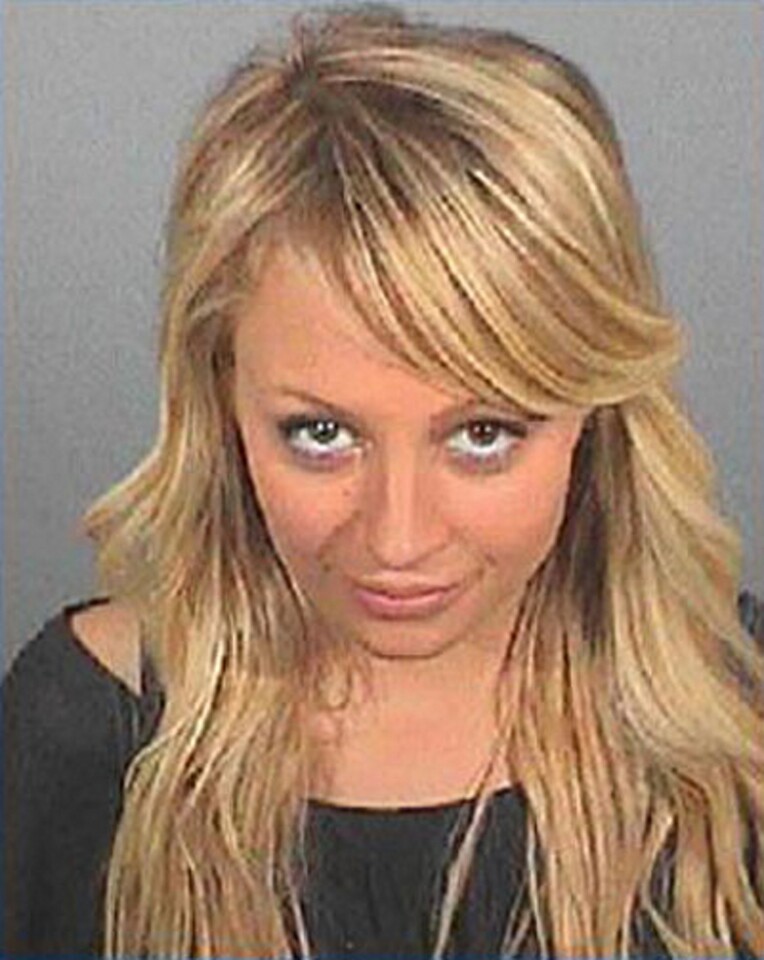 In 2006, Nicole Richie got into hot water when she was caught driving the wrong way on the freeway. She admitted to having smoked marijuana and taken Vicodin and was sentenced to four days in jail.
(Angeles County Sheriff's Department)
Frenemies
In 2003, Nicole teamed up with her childhood friend (and occasional enemy) Paris Hilton to star in "The Simple Life." The reality show transported the entitled socialites into situations where they were forced to work and interact with regular people. Hilarity ensued.
By Season 5, nobody watched the show anymore. Alongside their real-life drama, Paris and Nicole's onscreen antics appeared contrived. The show was canceled.
(Sam Jones / Fox)
Nicole's men
In 2003, Nicole got together with DJ Adam Goldstein. The pair became engaged, but later broke it off. Since 2006, Nicole has been dating Good Charlotte frontman Joel Madden and they're expecting a baby.
(David Livingston / Getty Images)
You can never be too rich or too thin
When America first met Nicole, she was Paris' chubby, wise-cracking sidekick. Over time, however, Nicole whittled her voluptuous frame down to skin and bones.
After much speculation about her health, Howard Stern settled the score by putting the shrinking starlet on a scale. She weighed just 97 pounds.
By the time she was booked for her DUI, Nicole had dropped to 85 lbs.
(Getty Image)
But what I really want to do is act … and sing …
Not only is Nicole a reality TV star, but she has acted on scripted shows like "8 Simple Rules" in 2005 and "American Dreams" in 2004.
The multitalented media darling also has an album in the works.
(WireImage)
… and write
Nicole wrote a novel called "The Truth About Diamonds" in 2005, in which the heroine was a singer's adopted daughter. It was inspired by Nicole's own life. Duh.
(WireImage)
Style star
2007 was the year of the clones. Aspiring somebodies donned a Nicole-inspired uniform of skinny jeans, tunics, head scarves and Ray-Bans.
Much of Nicole's signature style can be credited to her trusty former stylist Rachel Zoe, pictured.
(Toby Canham / Getty Images)
Dress like me, smell like me
Nicole has lent her famous face to ad campaigns for Bongo and Jimmy Choo. Also, keep your eye out for Nicole's soon-to-be-launched lines of jewelry, accessories, sunglasses and perfume.
(WireImage)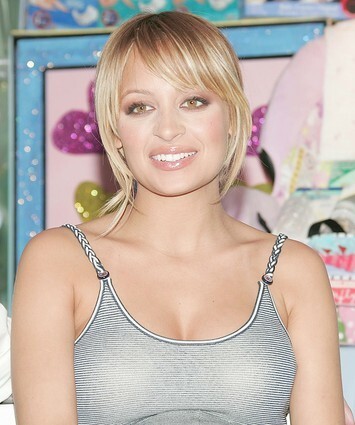 Stereotypes
It's easy to write off Nicole as a do-nothing celeb with a passion for fashion and an allergy to all things edible. And maybe she is. But then again, maybe she's not. On "The Simple Life," Nicole seems as bright as she is mischievous. And though she has made some questionable decisions in her day, she seems far more likely to pull it together than her befuddled contemporaries, Brit and Linds. Here's hoping!
(David Livingston / Getty Images)