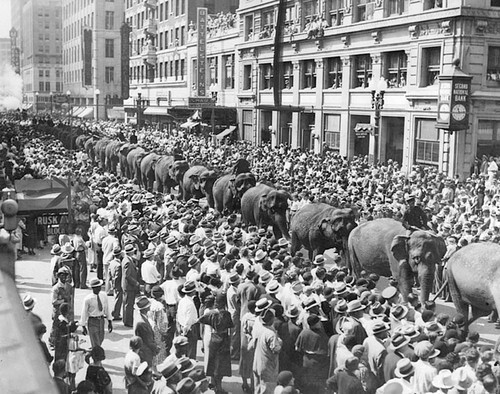 6 Images
Historic images go on the Web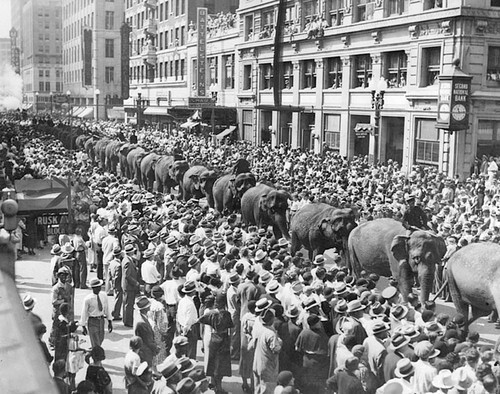 CIRCUSTOWN:
A real old-fashioned circus parade came to Los Angeles for the first time in 12 years. Elephants of the Cole Bros.-Clyde Beatty circus are shown when they paraded down the streets in 1936.
(Los Angeles Public Library)
1980:
Fans mob Lakers star Magic Johnson during a downtown parade celebrating the team's NBA championship.
(Los Angeles Public Library)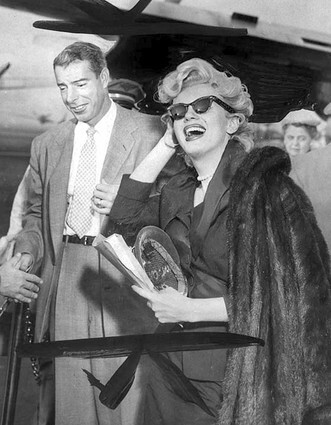 1954:
Joe DiMaggio and Marilyn Monroe during the "Seven-Year Itch" era.
(Los Angeles Public Library)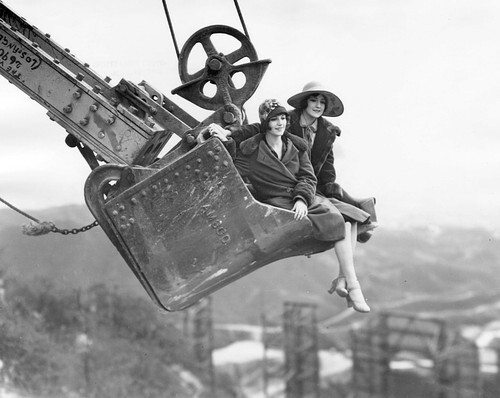 THE SOARING '20s:
The scoop of a Western Construction Co. steam shovel offers an ideal sightseeing perch for two women near the present site of the Hollywood sign.
(Los Angeles Public Library)
PHOTO CURATOR:
Librarian Carolyn Kozo Cole spent her childhood summers working at her grandparents' portrait studio.
(Richard Hartog / LAT)
1924 Glendale Union High School football team picture. The football helmets seen between some players' feet look extremely pliable. From the 1920's thru 1940's helmets always were strictly of leather construction, and were not mandatory until the 1930's.
(Los Angeles Public Library)