L.A. Coliseum panel tightens rules on approving contracts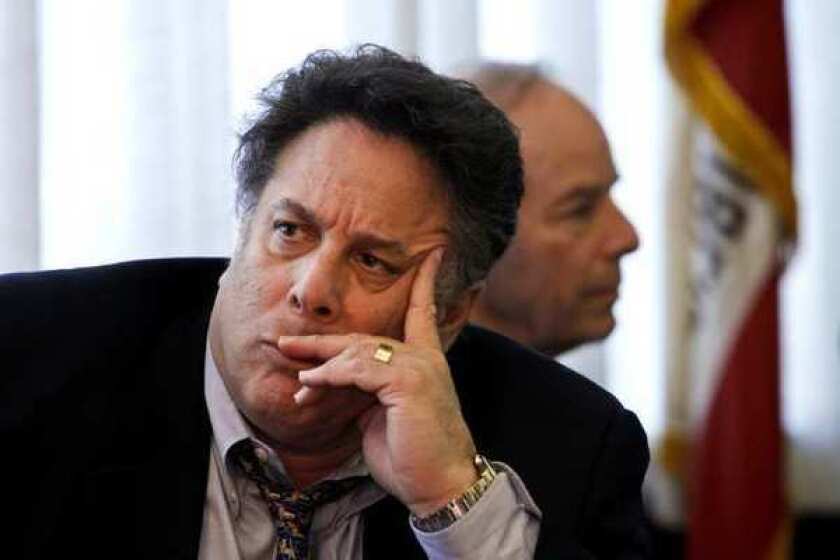 The Los Angeles Memorial Coliseum Commission tightened oversight of management Wednesday, enacting an emergency measure requiring all new event contracts to be approved by the full nine-member commission.
Donovan Main, a commission attorney, said the step was taken after new information came to the attention of the nine-member commission, a joint authority of the state, county and city.
Commission President David Israel said they approved the measure "so we have a better sense of what is occurring." He declined to explain what led to the move.
The commission also hired a new interim general manager, an action that came after the longtime manager resigned following revelations in The Times that an employee had a second job working for a rave company and hired a City Hall lobbyist.
Commissioners hired John R. Sandbrook, 61, a retired UCLA assistant chancellor, amid an internal investigation and inquiries by the district attorney's office and the state into alleged wrongdoing by commission managers.
"He will help begin the process of restoring integrity, improving morale and analyzing what were clearly some failures that have occurred, and set us on the right path for the future. He's smart, experienced and resolutely honest," Israel said.
Longtime General Manager Patrick Lynch resigned Feb. 15 after The Times reported that he had approved a second job taken by events manager Todd DeStefano with Insomniac Inc., the company that produced the Electric Daisy Carnival, which has been held four times at the Coliseum.
"We're trying to ascertain all that happened here," Israel said. "The integrity of the Coliseum is not for sale. And I want to make sure nobody puts out a for-sale sign."
The commission, which relies largely on USC football games and raves to generate revenue, faces a number of challenges. The commission posted a loss in the last fiscal year, and the departure of the Electric Daisy Carnival to Las Vegas will result in further losses. The event, which attracted 185,000 people over two days in June, was controversial because of the drug overdose death of a teenage girl and numerous drug-related arrests and hospitalizations.
Sandbrook will also guide the process of selecting a new permanent general manager. Sandbrook was hired for a term of 20 weeks, beginning Monday and ending July 22. He will be paid $4,000 a week.
ron.lin@latimes.com
---
The stories shaping California
Get up to speed with our Essential California newsletter, sent six days a week.
You may occasionally receive promotional content from the Los Angeles Times.