A painter puts the final touches on the Angels Flight railway arch on Hill Street. On Tuesday, officials announced the start of the third phase of the railway's $2.6-million restoration, which will include installation of a new drive system and safety upgrades.
(Gary Friedman / LAT)
The original Angels Flight, shown in 1902, the year after it opened, took residents of Bunker Hill to the city's core.
()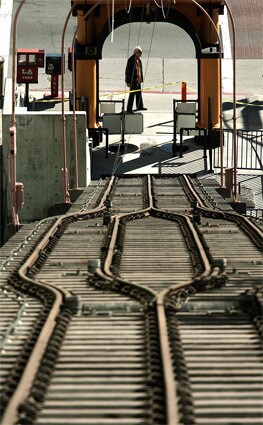 In 2001 one of two Angels Flight rail cars slammed into the other, killing one man and injuring seven.
(Gary Friedman / LAT)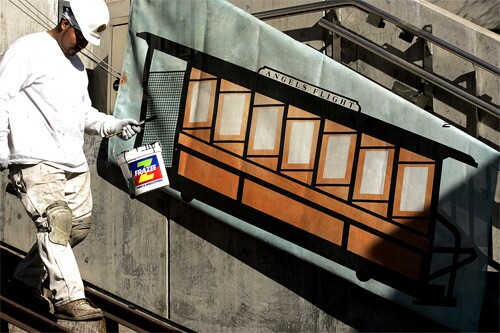 A worker walks along the tracks Tuesday. In the years that Angels Flight has been out of operation, downtown L.A. has been transformed into a vibrant area with many new residents.
(Gary Friedman / LAT)