18 Images
California's most notorious killers
Timothy Joseph McGhee
: A northeast
Los Angeles
gang leader described by police as a "monster" who boasted in rap lyrics about his hatred of police and his love of killing. McGhee, a member of the Toonerville gang, was sentenced to death in January 2009 for the murder of two rival gang members and the girlfriend of a third. A jury in 2007 convicted McGhee of murder in the gang-related shootings of three people between 1997 and 2001. Jurors also found McGhee guilty of the attempted murder of four other people, including two LAPD officers caught in a pre-dawn ambush in Atwater Village as they chased three other Toonerville gang members.
(Wally Skalij / Los Angeles Times)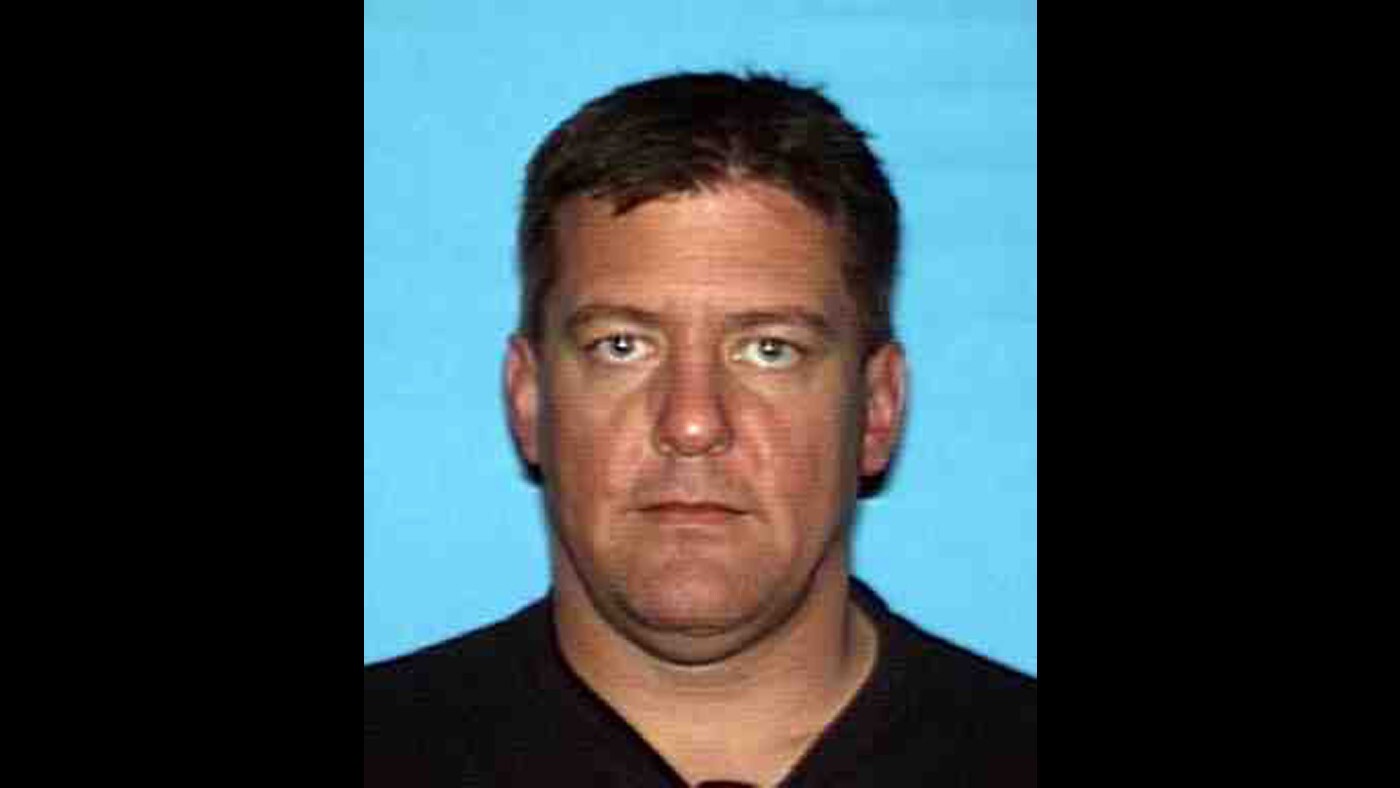 Bruce Jeffrey Pardo
: Accused by police of opening fire at a 2008 Christmas Eve party at a Covina home and then setting the house ablaze, killing nine people. Several hours later, Pardo killed himself at his brother's home in Sylmar.
(Associated Press)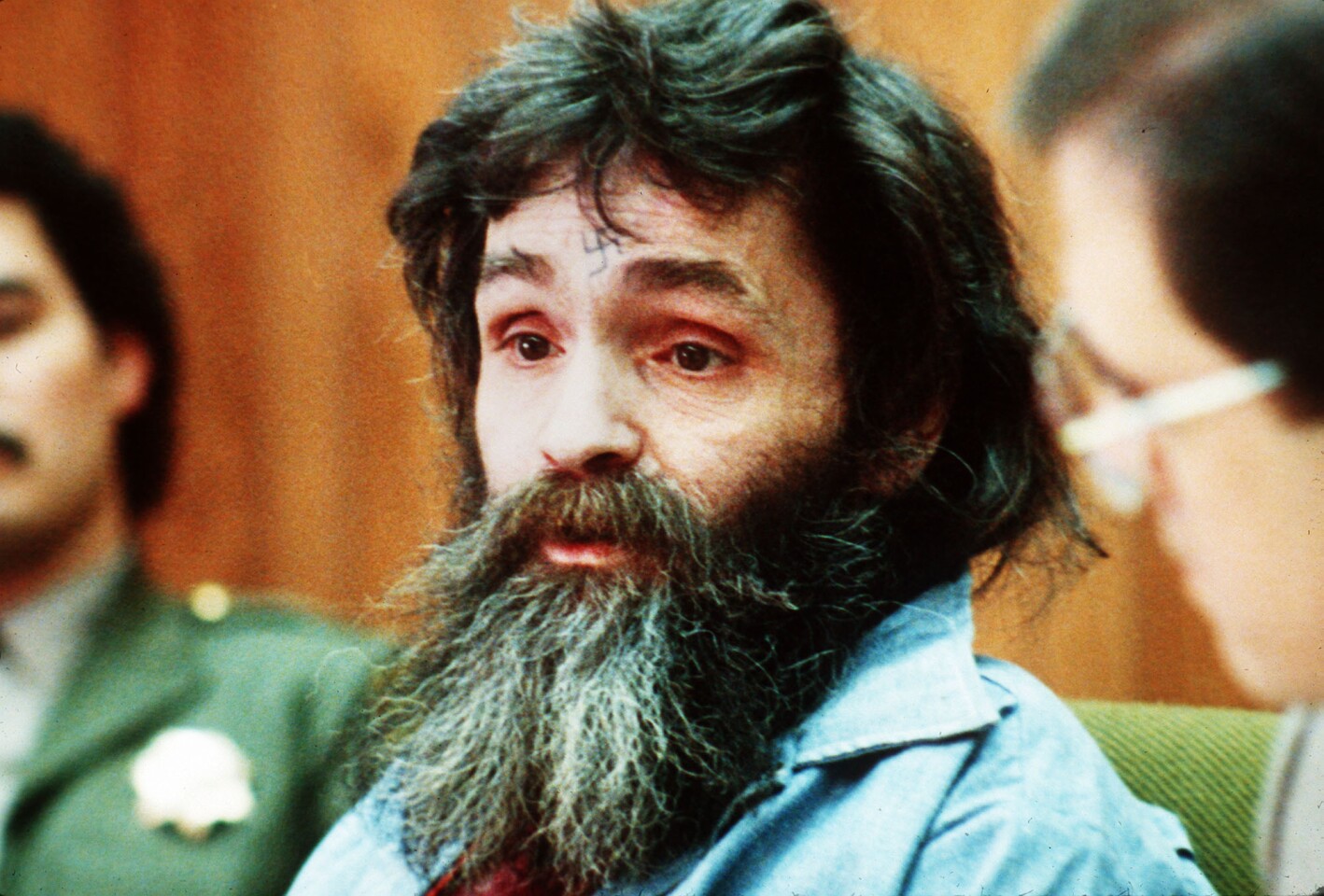 Charles Manson
: On an infamous summer night in 1969, Manson and his young followers entered a Benedict Canyon mansion and murdered five people. A maid arrived at the rented home of director
Roman Polanski
and his pregnant wife, actress
Sharon Tate
, and found Tate and four others dead, "their bodies scattered around a Benedict Canyon estate in what police said resembled a ritualistic mass murder," The Times reported. Manson has been repeatedly denied parole and continues to serve life sentences for his crimes.
(Associated Press)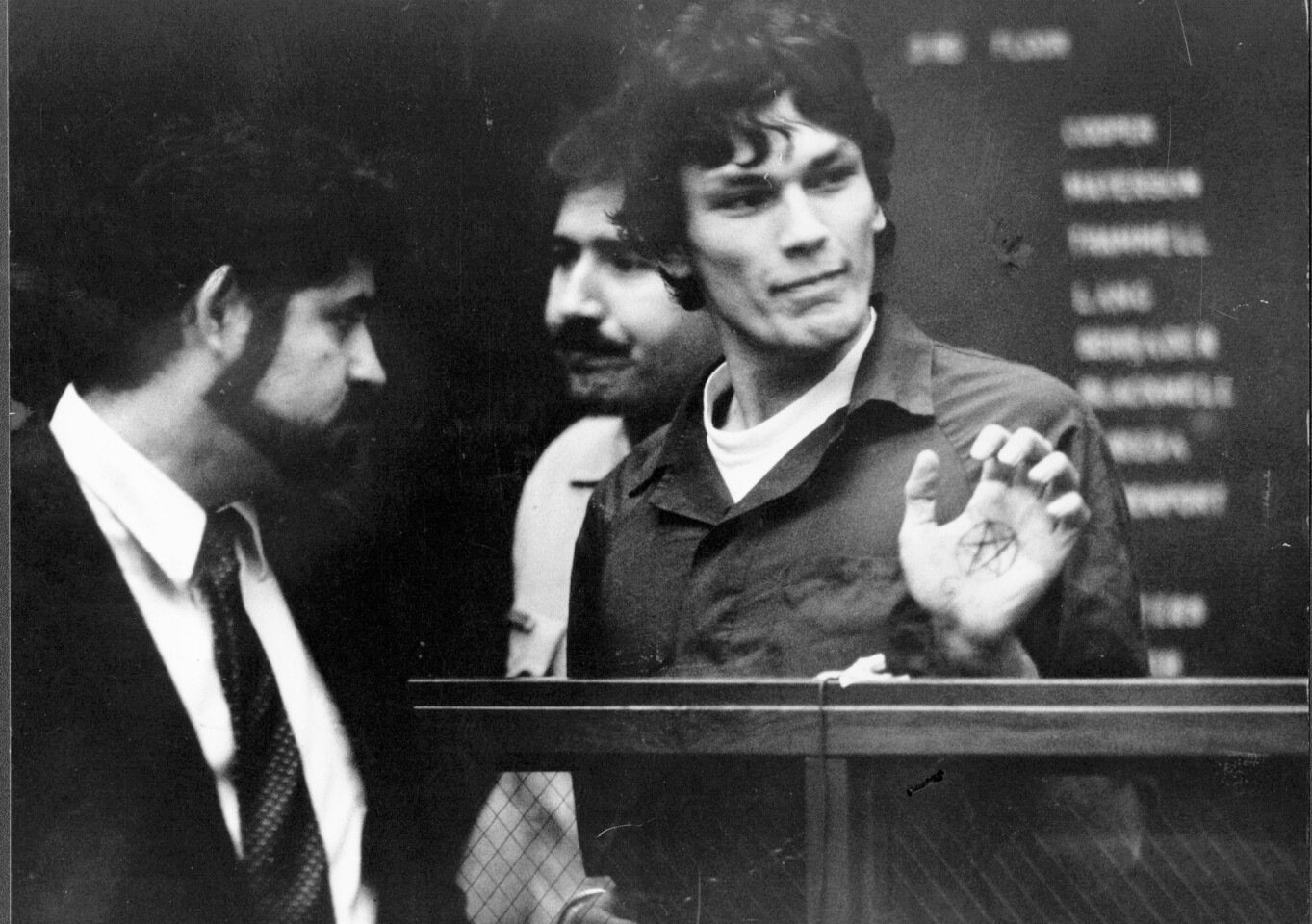 In court in 1985, Richard Ramirez flashes a pentagram drawn on the palm of his hand. Similar symbols were found in his car, his jail cell and at the Los Angeles area homes of some of his 13 torture-murder victims.
(Los Angeles Times)
Angelo Anthony Buono Jr., shown in court in 1984, is one of the men known as the "Hillside Strangler." He and his cousin Kenneth Bianchi were convicted of kidnapping, raping, torturing and killing girls and women from late 1977 to early 1978. They committed their crimes in the hills above Los Angeles.
(Ken Hively / Los Angeles Times)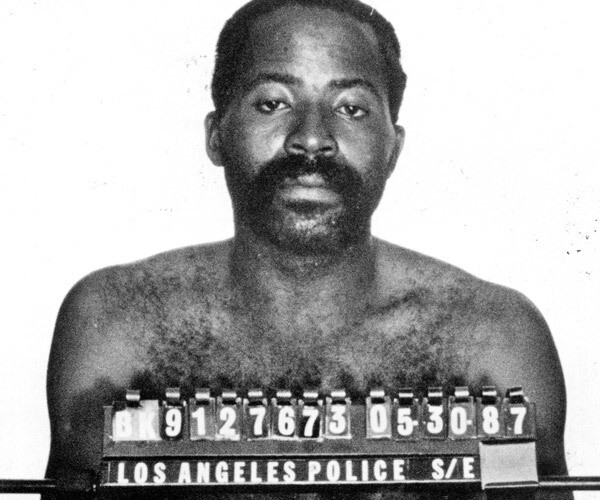 Louis Craine, an unemployed construction worker, was portrayed by his defense attorneys in court as an illiterate man with a fourth-grade education and an IQ of 69, unable to kill anyone. Yet in 1989, with the help of testimony from members of his own family, he was convicted of the first-degree murder of four women who were strangled to death.
More on Louis Craine
Map: Serial Killers in South L.A.
(LAPD)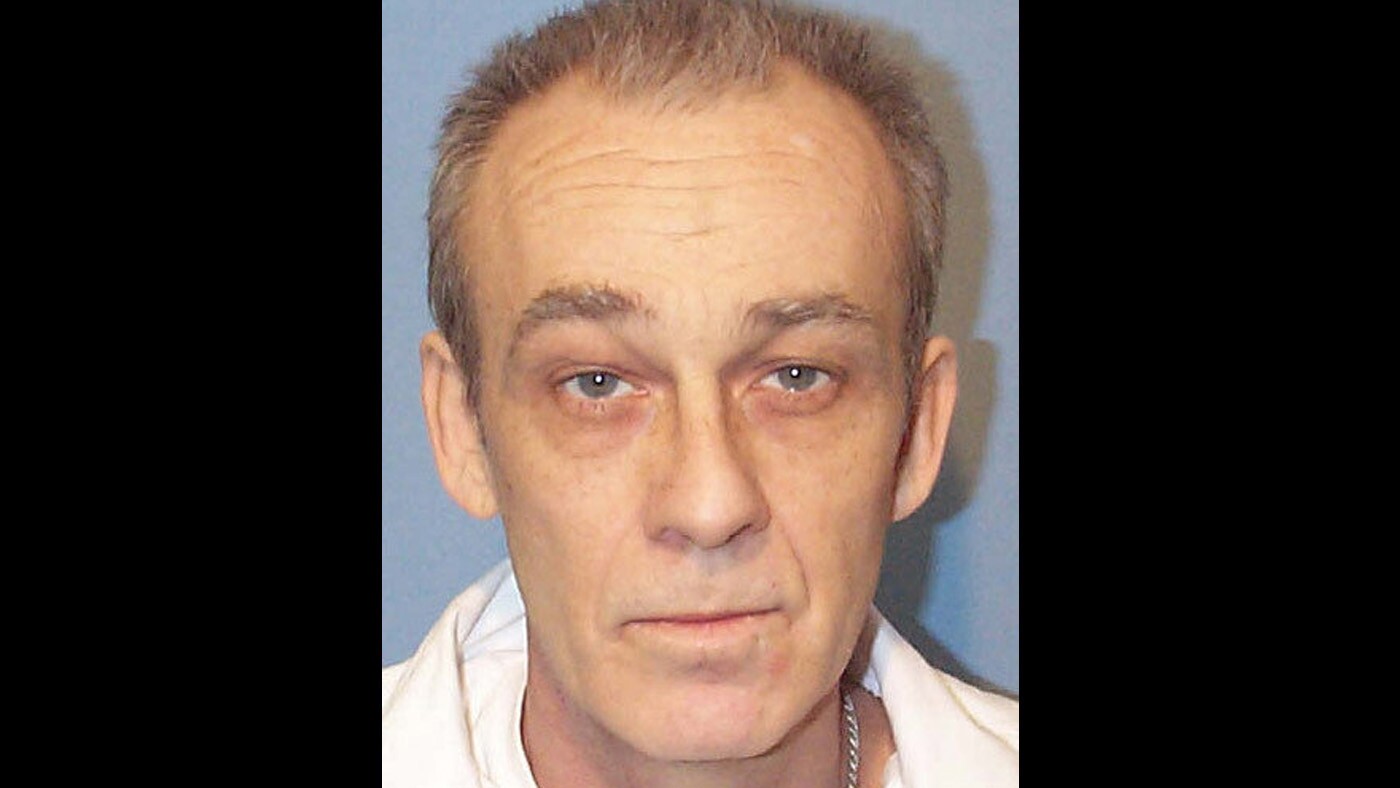 Wayne Adam Ford
: Ford stunned authorities when he walked into the Humboldt County Sheriff's Department on Nov. 3, 1998, and confessed to killing four women. He arrived carrying one victim's severed breast in his pocket. The Arcata trucker confessed to slaying the women and dumping their body parts across the state.
(Irfan Khan / Los Angeles Times)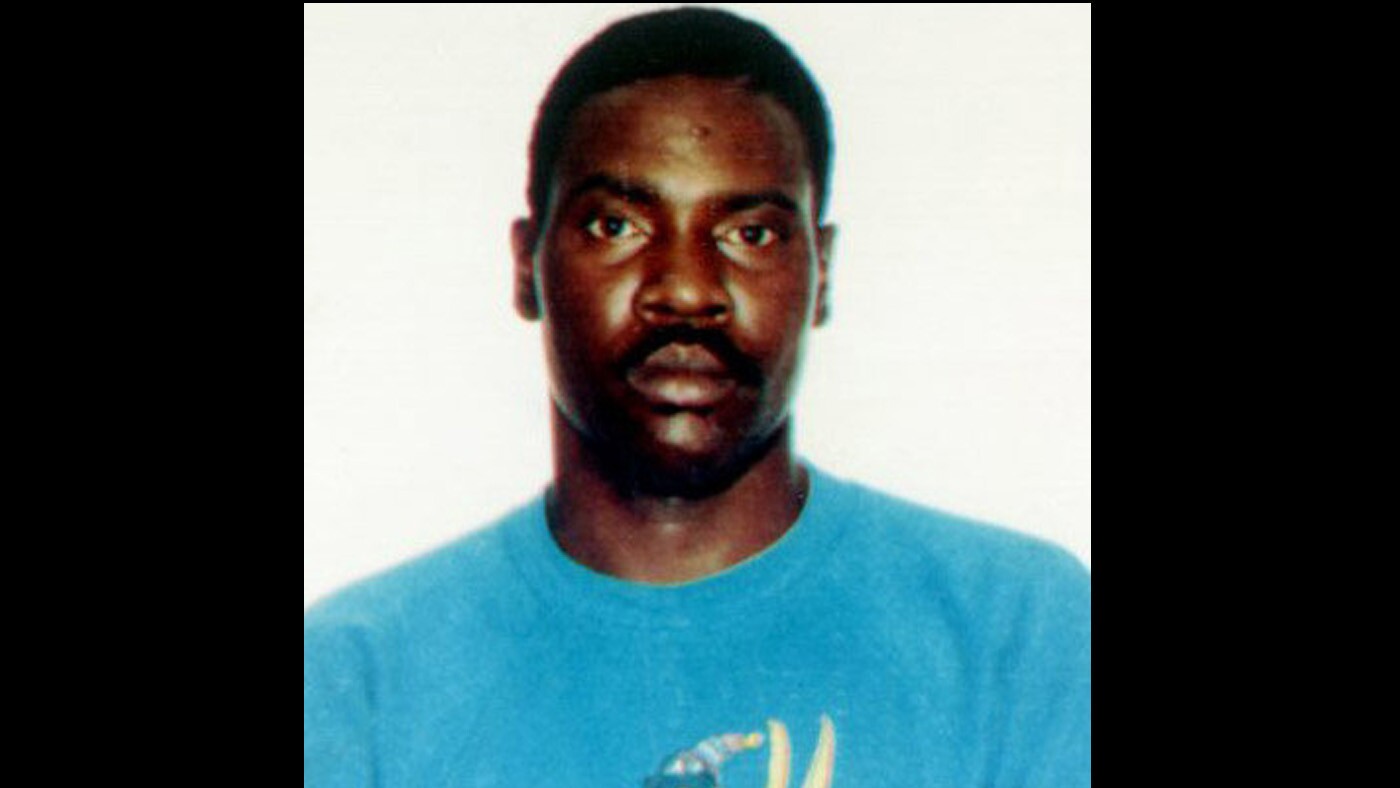 Michael Hughes was a former security guard who targeted vulnerable women on the streets, some of whom had drug problems, according to authorities. In 1998, he was convicted of killing four women, three of whom were dumped in alleys in a commercial area of Culver City. They had been choked to death.
More on Michael Hughes
Map: Serial Killers in South L.A.
(File photo)
Cary Stayner
: Stayner killed three women who were staying at a motel where he worked as a handyman on the outskirts of Yosemite National Park. He was sentenced to death. Separately, he was convicted of beheading a nature guide.
(Al Golub / Associated Press)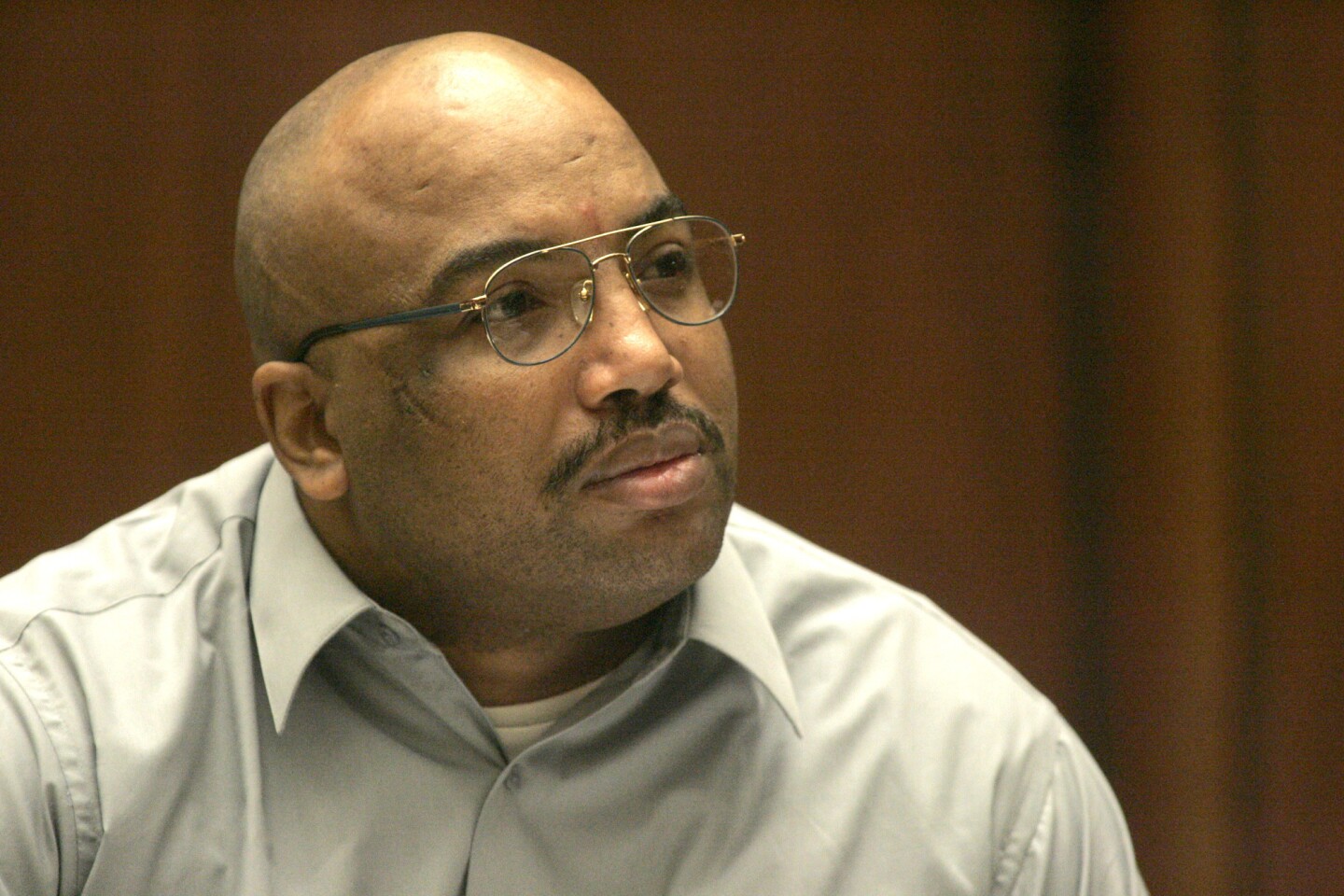 Chester Turner
: From 1987 to 1998, Turner raped and strangled his victims, most of them South Los Angeles women who were addicted to crack cocaine. He strangled eight with his bare hands. Four of the killings took place within six blocks of Turner's home. The last two victims died on skid row, after Turner had moved downtown. Turner is currently on
California
's death row.
(Brian Vander Brug / Los Angeles Times)
Randy Kraft
: The computer programmer was convicted and sentenced to death in 1989 for strangling 16 hitchhikers, mostly from Orange County, after drugging and sexually assaulting them.
(Los Angeles Times)
William Bonin
: The "Freeway Killer," an unemployed Downey truck driver, confessed to 21 killings, was convicted of 14 and was executed in 1996.
(Mike Meadows / Los Angeles Times)
Vincent Brothers
: The Bakersfield educator was convicted in 2007 of killing his wife, three children and mother-in-law.
(Casey Christie / Associated Press)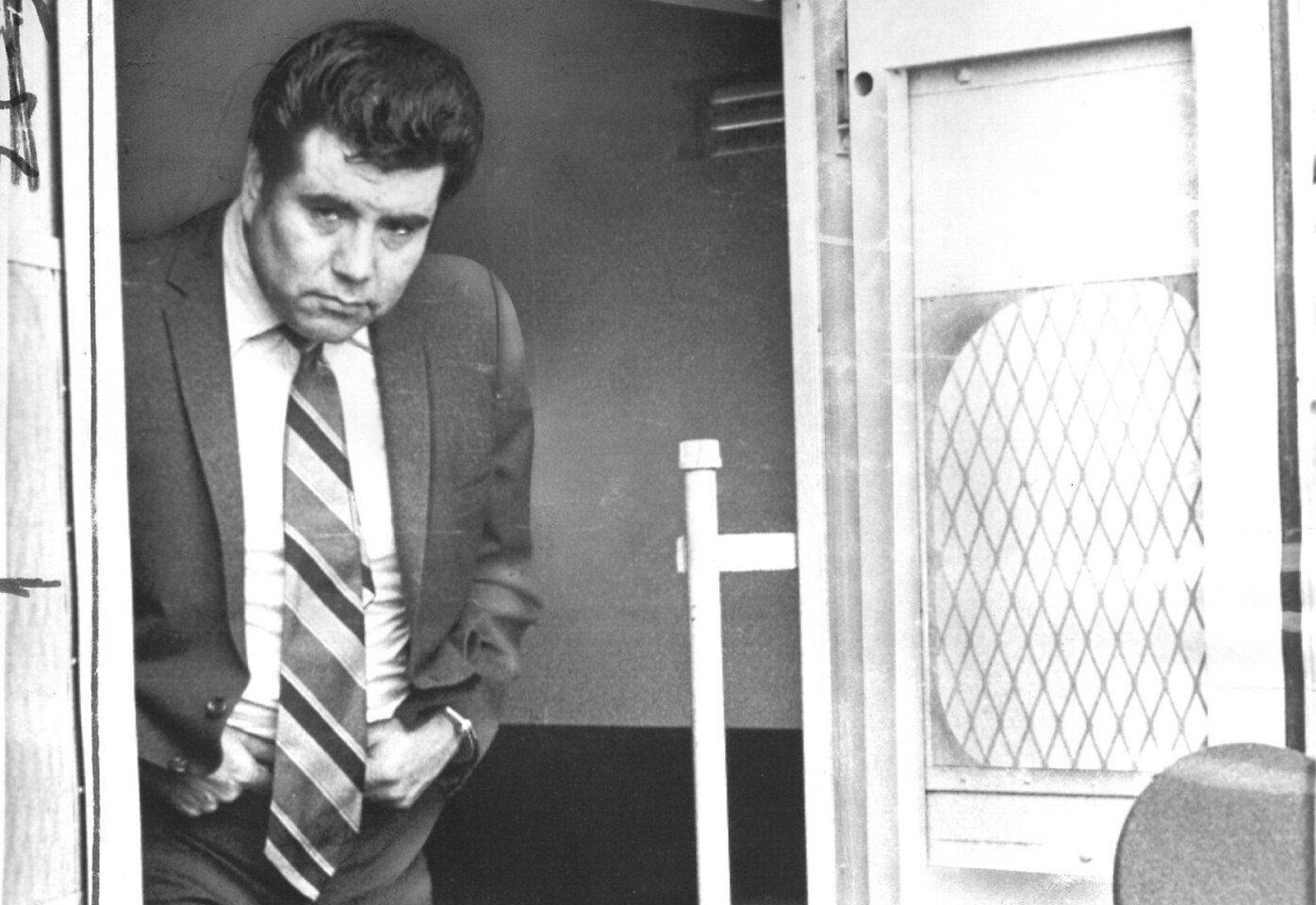 Juan Corona
: The onetime farm labor contractor was found guilty twice and sentenced to life in prison without parole in the early 1970s for hacking to death 25 transients and itinerant farmworkers near Yuba City.
(Associated Press)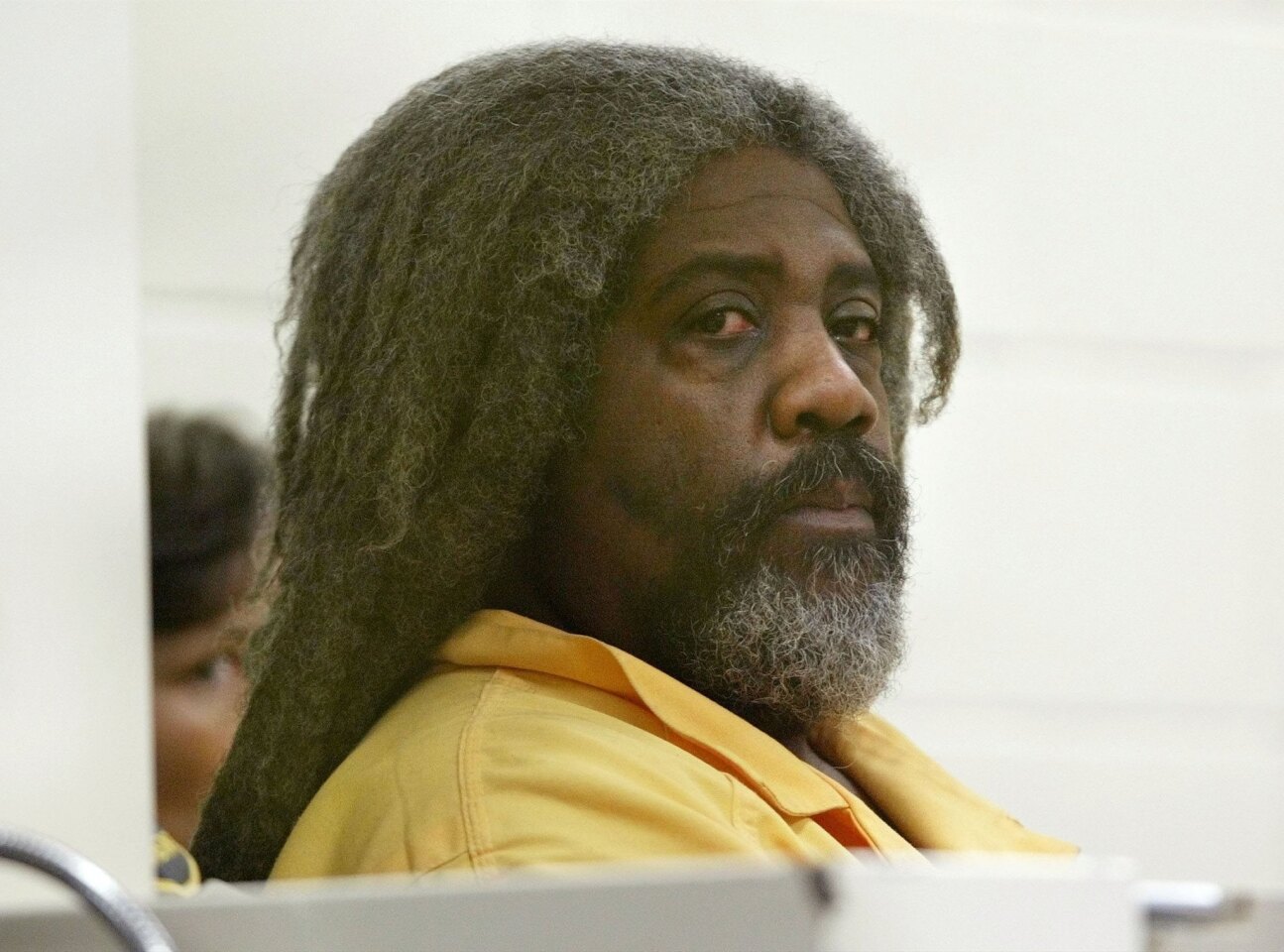 Marcus Wesson
: He was found guilty in 2005 of killing nine of his children in Fresno.
(Pool / Getty Images)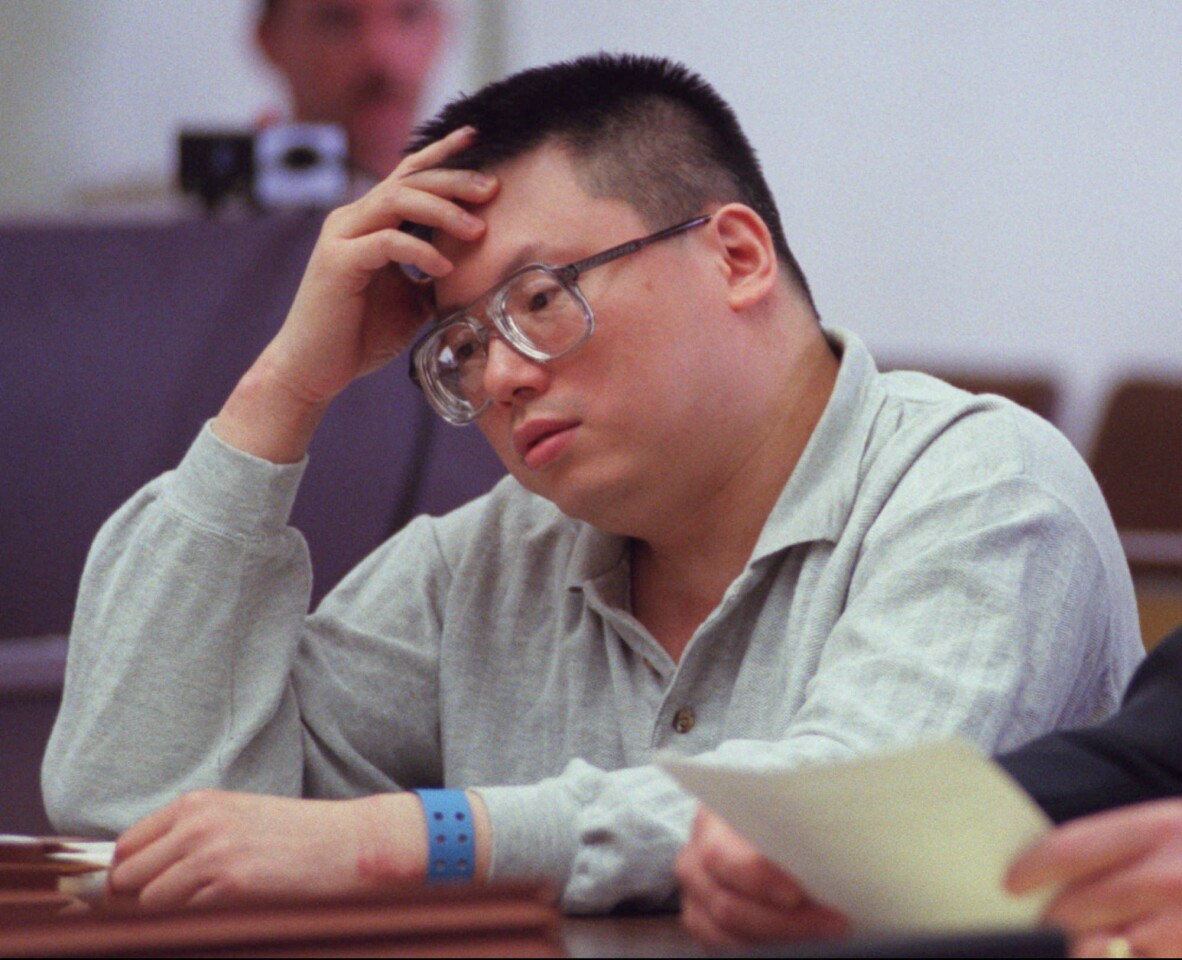 Charles Ng
: Accused with co-defendant Leonard Lake of killing 11 people in a kidnapping and sex-slavery ring in Northern California in 1984 and 1985.
(Reed Saxon / Associated Press)
Leonard Lake
: Accused with co-defendant Charles Ng of killing 11 people in a kidnapping and sex-slavery ring in Northern California in 1984 and 1985.
(Associated Press)