Prosecutors raid homes of former Coliseum officials in ethics probe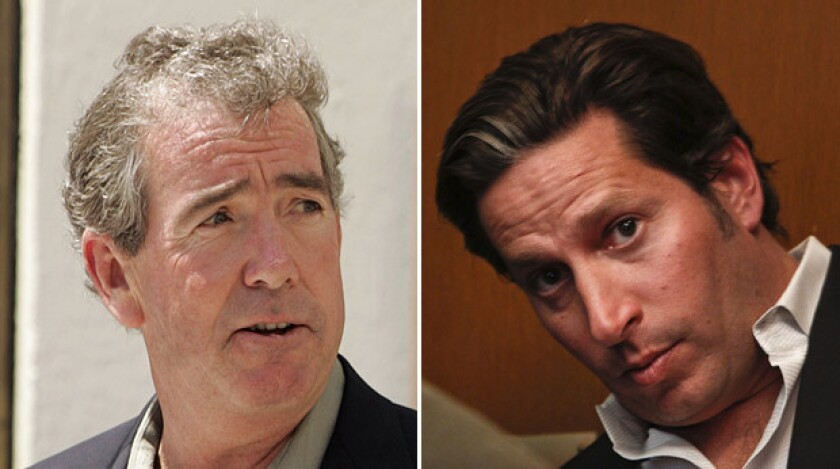 County prosecutors have raided the homes of two former administrators for the Los Angeles Memorial Coliseum Commission, seizing computers, documents and other material in connection with a conflict-of-interest scandal surrounding the agency.
Investigators for the Los Angeles County district attorney's office served search warrants last week at the residences of former General Manager Patrick Lynch and ex-events manager Todd DeStefano, attorneys for the two confirmed.
The early morning searches indicated that authorities had intensified a corruption investigation into dealings between DeStefano and companies that have done business with the Coliseum and companion Los Angeles Memorial Sports Arena. They also marked the first time that investigators have demonstrated a clear interest in Lynch.
An attorney for Lynch, Anthony Capozzola, said his client was not under suspicion and investigators were merely looking for information on DeStefano. He labeled the search "absolutely outrageous," saying Lynch had done nothing wrong and was prepared to cooperate in the investigation.
"He has never been accused of one thing in his life," Capozzola said.
Investigators briefly handcuffed DeStefano and his wife as they began the search, but Todd DeStefano's attorney, James Blatt, said "both sides were polite and cooperative." Blatt said DeStefano has committed no crime and had nothing to hide.
"The defense is confident that materials that the district attorney's office will receive will exonerate Mr. DeStefano once and for all," Blatt said.
A spokeswoman for the district attorney's office Thursday declined to comment on the raids.
The Times reported in February that DeStefano worked on the side for a rave promoter at the same time he represented the commission in its dealings with the company. The district attorney's office and state Fair Political Practices Commission subsequently announced investigations of the arrangement.
Lynch, who ran the Coliseum and Sports Arena for 17 years, resigned under pressure because he had approved DeStefano's double employment. DeStefano quit the commission in January to work full-time as an event promoter.
On Thursday, The Times reported that two firms founded by DeStefano collected tens of thousands of dollars in private payments from companies that used the Coliseum properties.
--
andrew.blankstein@latimes.com
ron.lin@latimes.com
paul.pringle@latimes.com
---
For reporting and exclusive analysis from bureau chief John Myers, get our California Politics newsletter.
You may occasionally receive promotional content from the Los Angeles Times.