Dodger fan seeks $1 million over parking lot punch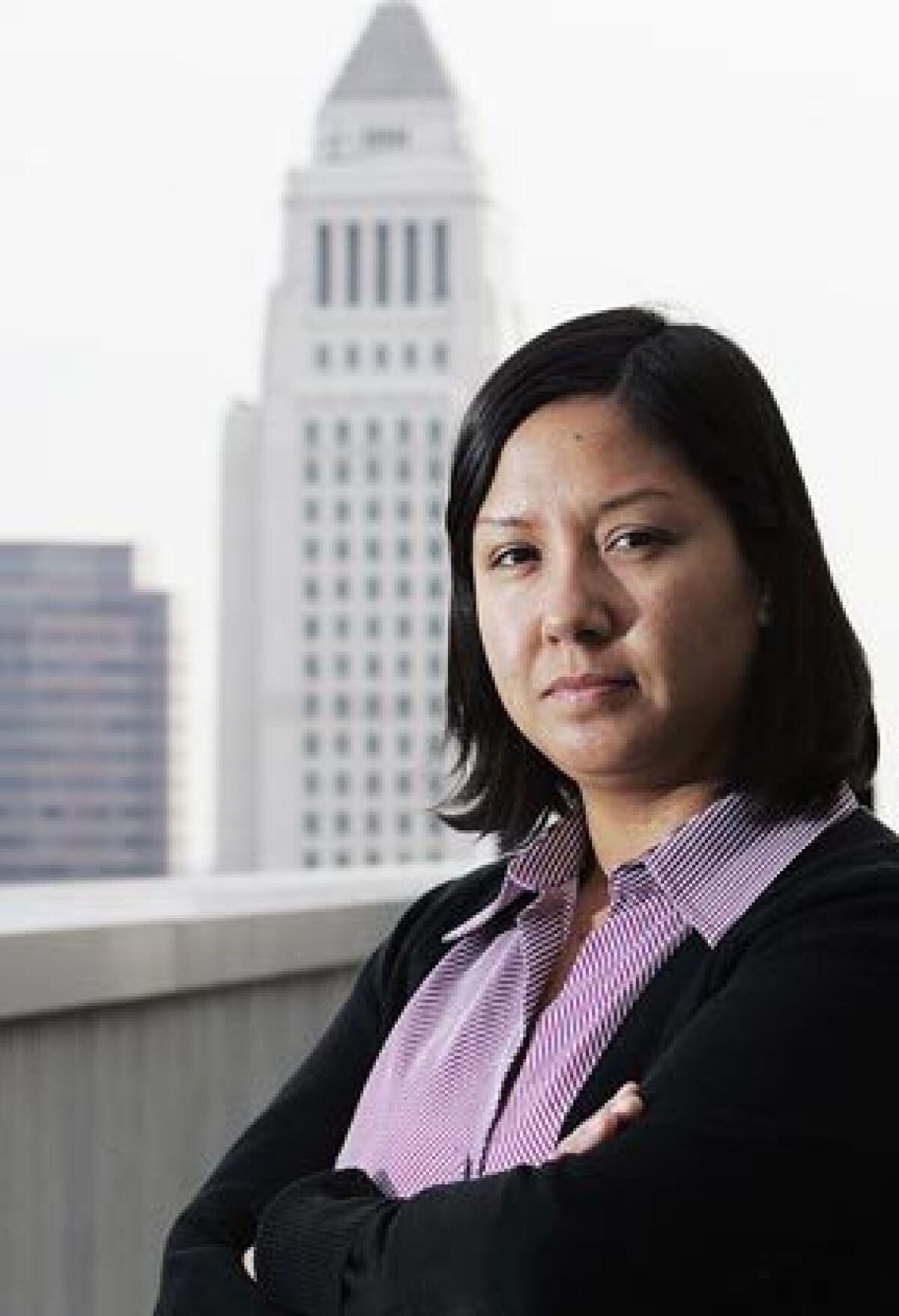 Los Angeles Times Staff Writer
Weeks before spring training, the Los Angeles Dodgers got an early workout Tuesday as jurors heard a woman's claim that the ballclub failed to protect her from a drunken, abusive, foul-mouthed woman who assaulted her in the stadium parking lot after a game against archrival San Francisco.
The central issue is whether the Dodgers provided enough security at the ballpark in Chavez Ravine. Marta Parra Helenius, a 31-year-old nurse, alleges that the team didn't follow its own rules on how to handle unruly fans, paving the way for an attack that left her legally blind in one eye.
Helenius was punched in the parking lot after the Giants pulled out a dramatic ninth- inning victory July 17, 2005, before 47,000 spectators.
Denis Ordaz, 27, was charged with hitting Helenius after the Sunday afternoon game, pleaded no contest and was sentenced to 270 days in jail last year.
"The Dodgers could have easily prevented this tragedy, by detaining Ordaz long enough, by escorting our group out, by following their own manual," Helenius' lawyer, David R. Glickman, told jurors in Los Angeles County Superior Court.
The trial began Tuesday before Judge Richard L. Fruin Jr.
The verbal sparring began during the game, much of it profane and loud, Helenius testified. Helenius, wearing a Dodgers T-shirt, came with her then-fiance, Mikko Helenius, now her husband, who was a Giants fan. Seated nearby along the right-field line were Ordaz and three other Dodgers fans, who used racial slurs and threats and called the other group "dumb Giants fans."
Helenius testified that she complained to security guards, who moved Ordaz and her party 45 feet away. Ordaz said guards also detained her momentarily after the game, apparently in an attempt to keep the two groups separated.
The rest of the game passed without incident, Helenius testified Tuesday, leading the Dodgers' lawyer to contend in court that the security officials used good judgment and solved the problem.
"We have to see it, we have to observe it, before we throw someone out," Jerome Jackson said. "All fans have rights."
After the game, the two women ran into each other in the parking lot, according to testimony.
"We both walked towards each other," Ordaz testified. "We both were arguing. We both were saying bad words towards each other. We both were screaming towards each other." Ordaz testified that she hit Helenius, "thinking she was gonna hit me first."
Security guards were flagged down, and Ordaz was detained, according to the lawsuit. In an interview, Ordaz said she entered the plea last year not because she was guilty, but because her lawyer advised her to. In any event, Ordaz also said, she has no money.
Glickman said he has demanded $1 million in damages from the Dodgers, who have offered nothing.
The Dodgers regret Helenius' injuries, but the ballclub, which provides extensive security at the park near downtown Los Angeles, cannot guarantee protection from the actions of criminals, Jackson said.
About 20 years ago, an appeals court reversed a Los Angeles jury's award of damages to two Dodgers fans who were assaulted in the stadium parking lot by two drunken fans. The court ruled that the Dodgers could not be held responsible for fan misconduct unless there was clear warning that an injury was possible. Likewise, the state Supreme Court six years ago reversed a Los Angeles jury's damage award to a Federal Express driver who was mugged when making a delivery at an apartment house, ruling that the landlord was not required to ensure against criminal acts.
During the 2005 Dodgers game, 136 security guards were on duty inside the stadium and 31 in the parking lot, according to court papers. Security is typically tripled for Giants games because of the intense rivalry, according to the file.
From the start of the 2005 season through the end of June that year, more than 200 people were ejected from Dodgers games, including 26 for throwing beach balls, the court file says.
Signs at stadium entrances warn fans that abusive behavior will not be tolerated, and the stadium's employee handbook instructs ushers that people who ignore warnings about using abusive language should be asked to leave.
Because Ordaz was moved rather than ejected, she was allowed to track Helenius and then attack her, Glickman argued.
Helenius and her husbandhave a 21-month-old son, Davin. Helenius said she grew up in Los Angeles and went to Chavez Ravine frequently -- a pleasure Davin has not shared.
"He will never go to Dodger Stadium after what happened to me there," Helenius said.
The stories shaping California
Get up to speed with our Essential California newsletter, sent six days a week.
You may occasionally receive promotional content from the Los Angeles Times.