5 Images
Nate's Going Home
UPBEAT MOOD:
Earlier this month, Dr. Nancy Halnon met with Nicole Draper. Nate's good news is tempered by tests showing that his brain may not be receiving signals from his eyes.
(Anne Cusack / LAT)
Nick smiles at his mother as his new heart beats strongly.
(Anne Cusack / LAT)
Nick, left, lays with Nate in his hospital bed that he will leave tomorrow. as Nicole Draper talks to the babies.
(Anne Cusack / LAT)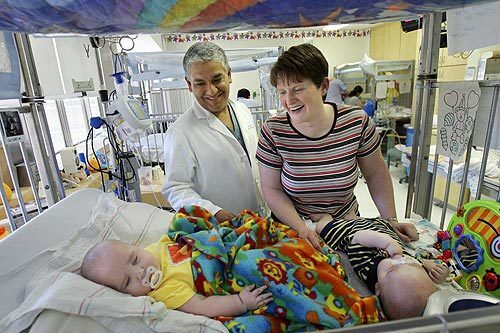 TWO OF HEARTS:
Dr. Juan Alejos visits with Nicole Draper and her babies, Nate, left, and Nick. The 10-month-old twins were born with dilated cardiomyopathy, a rare condition that weakened their hearts and left the sides of their hearts in cross-shaped jumbles.
(Anne Cusack / LAT)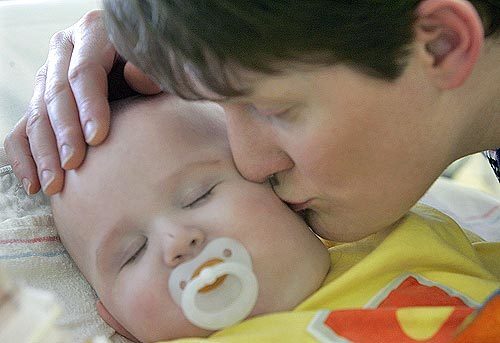 WITH MOM:
"Nate Draper is breaking all of the rules. . . . What we are seeing is close to a miracle," said Dr. Mark Plunkett of UCLA.
(Anne Cusack / LAT)