LAFD contractor threatens to cut computerized 911 scripts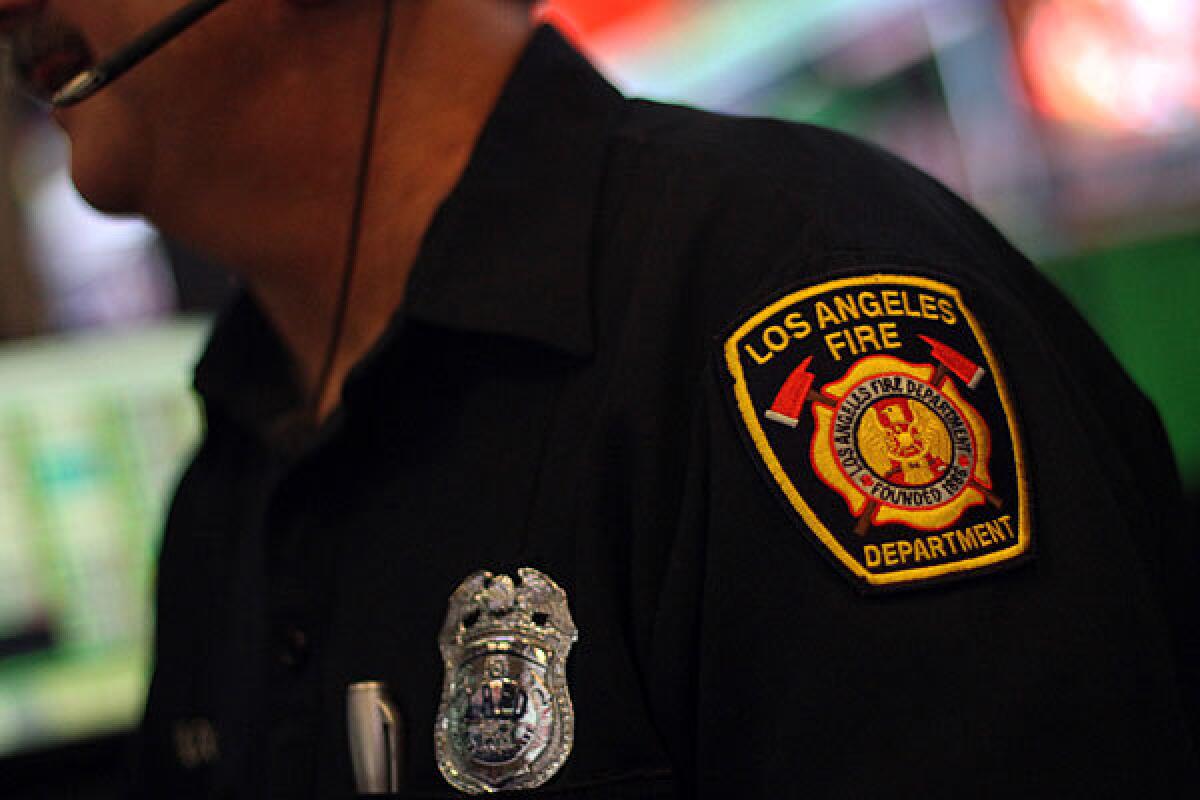 The creator of computerized scripts that Los Angeles firefighters use to assess medical emergencies during 911 calls is threatening to cut off the service.
The warning came Tuesday in response to a decision by city leaders to direct the Los Angeles Fire Department to begin developing its own series of questions to judge how best to respond to victims.
Last month the LAFD announced that it would create a structured program of questions for call takers that are tailored to the department's specific needs. The agency's medical director has said the current system was too cumbersome and contributes to delays in getting rescuers to emergency scenes.
Officials planned to use the current program until a new, more streamlined version is developed by LAFD personnel.
But on Tuesday, Jeff Clawson, a doctor and head of a nonprofit group that developed the scripts, as well as the company that markets them, delivered a letter to the department that says he may terminate the department's access to the system in 60 days.
He said his scripts, known as the Clawson protocols, were being wrongly blamed for problems created by poor firefighter performance during 911 calls.
Clawson said he had a legal right to remove his program if call takers failed to meet national standards. He'll exercise that option if the department doesn't produce data showing firefighters are performing properly, he said.
"The protocols never have a bad hair day. Never have a hangover," Clawson said in an interview. "We just can't let them use the product inappropriately or incorrectly."
If the system were removed, LAFD dispatchers would have to answer calls without the aid of a fully developed set of standard questions that help determine the number and types of units to send to medical emergencies.
"To even threaten [a cutoff] is beyond irresponsible," said Marc Eckstein, a physician and the LAFD's medical director.
It could put the public at risk if firefighters have to work without medical emergency scripts for any period of time, he said. "This is not about business. It's about lives."
Clawson said his action was not financially motivated, adding that the loss of $35,000 in annual fees from the city would be insignificant for his company.
"Incorrect use of the protocols also creates an ongoing threat to the public safety," Clawson said. "They are on notice."
Eckstein defended the decision to drop Clawson's system.
"After a great deal of research I've come to the conclusion it's not the right fit for our department," he said. "We're not the only system that's looking at this. I'm optimistic we'll have a better system by early next year at the latest."
He said the department was in compliance with its contract and expects Clawson's company to provide its service until a transition to new 911 dispatch scripts is completed.
Sign up for Essential California for news, features and recommendations from the L.A. Times and beyond in your inbox six days a week.
You may occasionally receive promotional content from the Los Angeles Times.