4 Images
Muscle Beach 2007
Elliot Ivey of West L.A. does preacher curls with a 25-pound dumbbell while working out at Muscle Beach.
(Mel Melcon / LAT)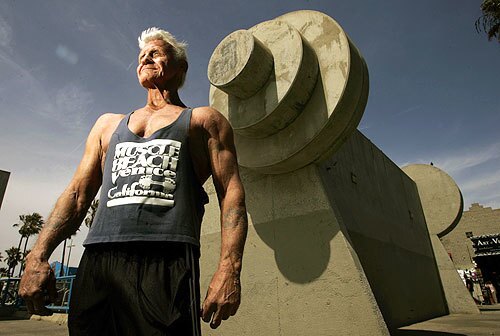 Bill Howard, 73, the innovator of Muscle Beach, Venice, stands in front of a sculpture located next to the workout facility in Venice.
(Mel Melcon / LAT)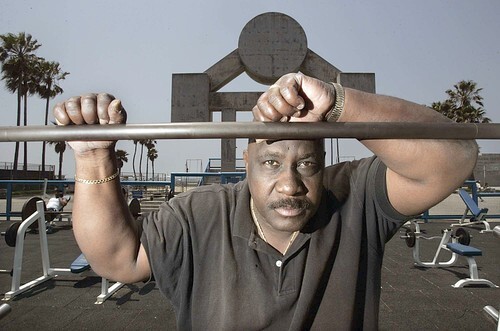 Joe Wheatley, who now runs the muscleman shows, stands next to a weight bench at Muscle Beach.
(Wally Skalij / LAT)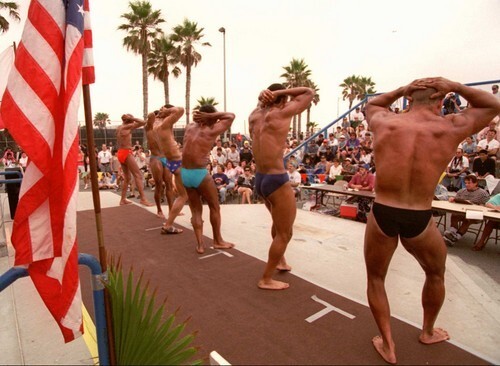 Body builders perform their routine at the Muscle Beach club in Venice Beach during the "Mr. Muscle" contest.
(Damian Dovarganes / AP)